Really need insight. Should I get a diagnosis?
Page 1 of 1 [ 6 posts ]
jd433
Emu Egg


Joined: 7 Oct 2021
Age: 22
Gender: Male
Posts: 2

Hello everyone,

I am a 21 year old male who has recently, for the first time in my life, actually looked into what Asperger's really entails in terms of its symptoms. I have never been able to adequately explain my subjective experience. Till now, I have been chopping everything up to social anxiety. But that doesn't feel like the whole picture.

My childhood involved a lot of adults telling me I was smart and mature for my age. Most of my time was spent in encyclopedias, memorizing the most arbitrary information about every topic. Went through all of the content in my grandpa's medical library too. I never told these adults that I felt alone though. Subconsciously, I felt like I could just focus on this "smart" aspect since I was apparently already far ahead of my peers. I skipped a grade forward. I was made aware though that I did not make much eye contact with people and that I would always fidget my left leg when there were a lot of people around, especially in gatherings just after church. For most of my teenage years I was obsessed with endless reading on philosophy, excelling in school, and powerlifting. I ate the same thing everyday for 3 years; it met all my macronutrient and micronutrient requirements so I never felt the need to change anything. Aside from this, there was never much else. The social component was close to zero. I never talked much to anyone throughout middle school and even less so in high school. I have never had a close friend. I was interested in having a romantic relationship though, but never knew where to begin (obviously I'd have to do meticulous research into how to appropriately and efficiently enter this foreign universe). At 18, when I did manage to have a girl interested enough in me to stick around for a few months, I never felt connected to her. I did not actively pursue her and its more so that she just appeared at the time where I was at my most isolated, then listened to me wholeheartedly. I mostly liked her because she'd entertain all my rants about topics I was interested in at the time. She was a genuinely pure-hearted and lovely person. I never felt like she "got me" though, more so that she would just nod and smile as long as she could be around me. That, as you can imagine, didn't end well and ever since she went I have not made an effort to interact with people.

I accumulated hundreds of pages of information on how to relate to people over the next few years. I spent everyday writing more and more with no end in sight. I went down a self-improvement and meditation rabbit hole. At 20 I had somewhat of a spiritual awakening; something definitely changed one day when I was six hours into a meditation in the fasted state (couple days of just water). It was that moment that just spurred the "Oh, something was definitely not typical about how I have behaved all my life" thought. I've been looking for an answer since then. The countless "socialization algorithm" pages were logical to me. Surely I was not competent enough and that's the reason why I felt different; I simply needed to intellectually navigate socialization well enough to eventually get it. I assumed other people had done this homework long before me and were given a metaphorical "manual" about this early on (perhaps from their parents?). I developed little algorithms to navigate all potential things that could come up in the interactions I might potentially have in the future. Hundreds of imaginary conversations. None of this would solve the isolation problem though. It definitely contributed to my feeling of being a robot running some software that was programmed using the language of self-help and the internet.

I needed change, and so I tried. Over the past year, I have tried to make an active effort to socialize and force myself to be in anxiety-causing situations like parties. The problem is I feel like a complete alien. I don't have any positive sensation from interaction. I notice others do display this positivity and ease when they are around people, but I never seem to have it. I only want to feel that once.



I have taken the AQ test around 10 times on different occasions and in different moods. I scored consistently between 33 and 34. This score is apparently suggesting Asperger's (>32)

The Ritvo Autism Asperger Diagnostic Scale-Revised (RAADS-R):
Total score 128.0 (65.0 threshold)
Language 5.0 (4.0 threshold)
Social Relatedness 72.0 (31.0 threshold)
Sensory/Motor 17.0 (16.0 threshold)
Circumscribed interests 34.0 (15.0 threshold)
All over threshold value for suspected ASD

The RDOS test:
Aspie talent - 10/10 (above average)
Neurotypical talent - 6/10 (average)
Aspie perception - 4.5/10 (average)
Neurotypical perception - 5.1/10 (average)
Aspie communication - 2.2/10 (below average)
Neurotypical communication - 3.4/10 (average)
Aspie relationships - 5.5/10 (average)
Neurotypical relationships - 4.9/10 (average)
Aspie social - 7.1/10 (above average)
Neurotypical social - 1.9/10 (below average)

Your broader autism cluster (Aspie) score: 114 of 200
Your neurotypical (non-autistic) score: 92 of 200
You have both broader autism cluster and neurotypical traits

Can anyone look at these test scores? Do you think I'm likely on the spectrum? Is it just social anxiety? Would seeing a psychiatrist to not only look at this but perhaps other issues be warranted/worth it? If so, how long would I need with a psychiatrist to get an answer? It would really help me so much to come away with any insight from you all. It would make me feel like I am coming closer to getting answers and that feeling is the most enormously comforting one I experience. Thank you.
Last edited by jd433 on 07 Oct 2021, 4:03 pm, edited 1 time in total.
Fnord
Veteran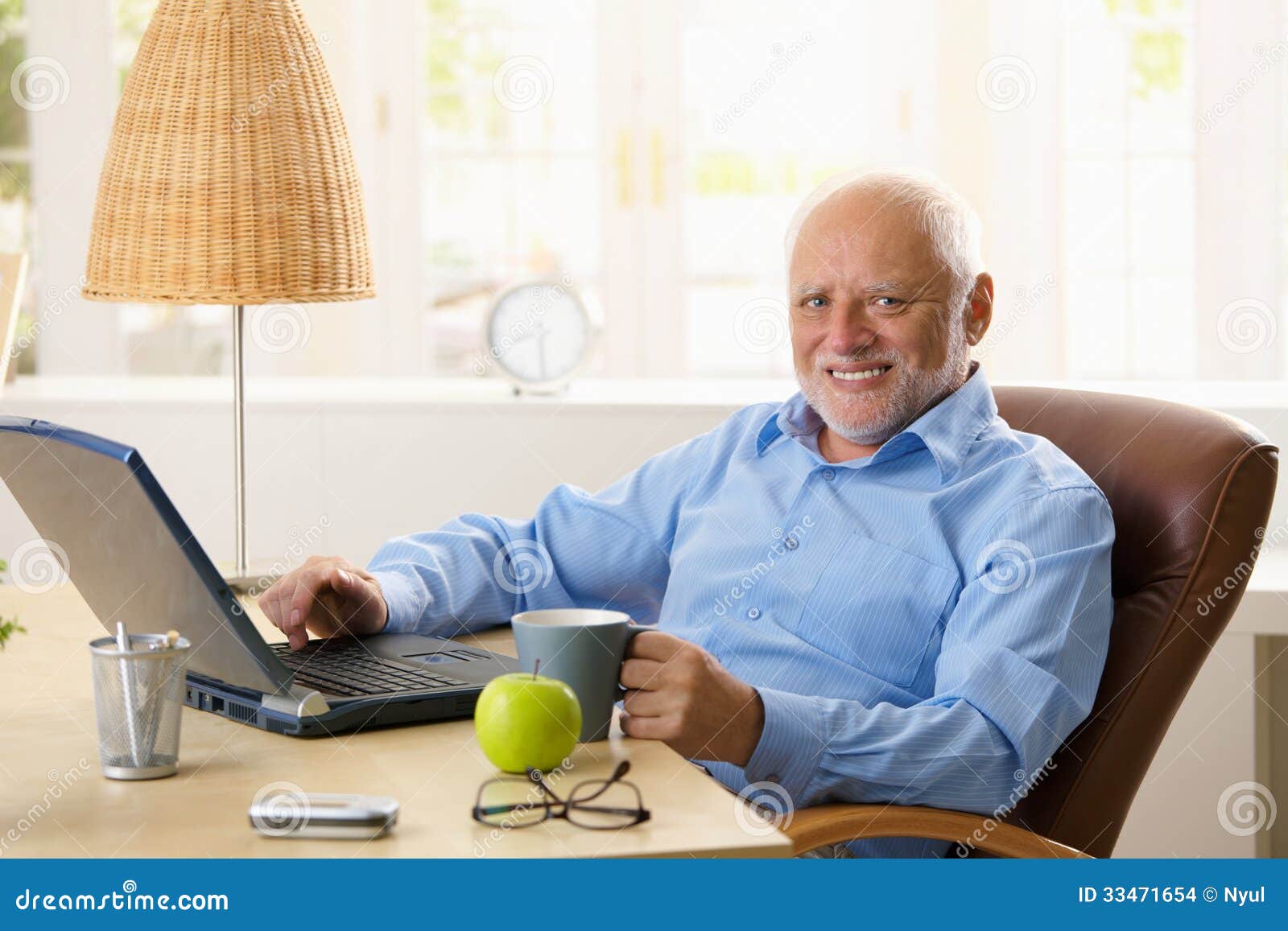 Joined: 6 May 2008
Age: 64
Gender: Male
Posts: 53,154
Location: Stendec
You should consult an appropriately-trained and licensed mental-health practitioner.
kraftiekortie
Veteran


Joined: 4 Feb 2014
Gender: Male
Posts: 79,555
Location: Queens, NYC
I commend you for being an autodidact. I am one myself----though perhaps to a lesser degree than you.

We really can't tell if you have Asperger's or Autism based upon something written in a forum.

It's possible you have it.

I would say go for a diagnosis if it will benefit you in some way----such as being able to get accommodations at college or university.

If you're in the US, you can seek to become the subject of a research study dealing with autism. That would knock the cost of an assessment to zero. It's very expensive to obtain an autism diagnosis in the US as an adult.
jd433
Emu Egg


Joined: 7 Oct 2021
Age: 22
Gender: Male
Posts: 2

kraftiekortie wrote:
I commend you for being an autodidact. I am one myself----though perhaps to a lesser degree than you.

We really can't tell if you have Asperger's or Autism based upon something written in a forum.

It's possible you have it.

I would say go for a diagnosis if it will benefit you in some way----such as being able to get accommodations at college or university.

If you're in the US, you can seek to become the subject of a research study dealing with autism. That would knock the cost of an assessment to zero. It's very expensive to obtain an autism diagnosis in the US as an adult.
Thanks for the insight. Really brought my mind some ease. I'm in Canada. I can get a referral to a psychiatrist if I went to my family practitioner. I don't know how it works after that though. When you mentioned the college/university accommodations, a lightbulb went off in my head. The only times I have ever gotten low grades were in group projects and presentations. I simply get paralyzed in a group and just wait for someone to give me a task. The presentation itself knocks my grade down more as I fumble. It's not that I don't know the content. It's just that there are too many expectations here to manage and I don't know how to regulate my tone or speed. A diagnosis would help me get accommodations for these in the future. Don't know how the accommodations would work when I transition to medical school though. I gotta do some research.
Maybe a diagnosis would let me access better resources (maybe via a therapist) that could get my social skills up to a level where I can manage to fight of the isolation. I do like that I am an auto-didact, but the end goal is to manage social situations in a more efficient way and so better almost all dimensions of my life (in a workplace, finding a partner, business). I do not like the idea of being having my hand held because I do like my autonomy. However, I don't know how long it would take before I'm able to modify my "algorithms" till I'm socially functional. Maybe it could take years and the emotional toll on me would be difficult. The social deficit is the only roadblock I just cannot surmount no matter how hard I try to remember all the nuances of my algorithms. Remembering all the points about body language and tone, when not to speak, how to not bore or freak out people with my rants etc. So much content. I'd need to simplify all of it. Maybe the therapist would cut that down to more efficacious ways of going about interactions so it wouldn't be so much of an ordeal.
I also don't know how an "official" label is going to subconsciously modify my behaviors to exaggerate the traits I would expect people with Asperger's would demonstrate. I sometimes embody the comments of others without knowing it. It's why a single compliment about my abilities can set me off on a relentlessly focused weeks-long path of confirming their statement by bettering that particular ability. Same effect unfortunately happens for an insult for that matter!
I'm sorry if I'm being too long-winded, haha. I know it would eventually come down to a personal cost-benefit analysis. I just feel better when I get all these thoughts out in a place where it isn't just me in my head trying to figure out all the answers.
autisticelders
Veteran


Joined: 23 Feb 2020
Gender: Female
Posts: 554
Location: Alpena MI
another autodidact here, reading is the key to my understanding of the world since my visual and audio processing scores are in the tank (very very low).

Self diagnosis is very well accepted in many autism groups since the diagnosis of adults is often very difficult to find, let alone afford, and many simply don't have access to diagnosis on demand.

There are reasons to get official diagnosis if you will be wanting accommodations for handicaps or disability in regard to laws, in the USA a diagnosis of being handicapped or disabled is enough (anxiety, etc etc may be enough in some cases) but documentation would be required.

Same for asking for accommodations for disabilities or sensory issues. Some want to make it "official" as affirmation of self diagnosis, some need professional diagnosis for validation for others ( I write a blog about my search for diagnosis in my late 60's, and about learning about my autism, for example, and my story has more "social acceptability" with my hard won professional diagnosis, than it would if I simply said I thought I was autistic, and went on from there.

Lots of reasons to avoid professional diagnosis, and lots of reasons to look for one.
I know, no help. Everybody has to decide for themselves what is right for their own story.


But there is no time limit on your search for self understanding.

Take your time to look at your life from the perspective of how autism may have worked in all the struggles and misunderstandings of the past.

Take your time to sort through your worst struggles and to pick them apart one by one, looking for ways you could change what you are doing so the distress and anxiety or other troubles will not be as bad. This might include paying somebody else to do things for you, changing where you go, who you see, how you live your life, and where... etc.

Glad you are with us. Take good care of yourself and give yourself plenty of time to sort it out. You are worthy of peace and self understanding. Best wishes
timf
Veteran



Joined: 25 Oct 2013
Gender: Male
Posts: 781

Getting a diagnosis seems to give some people a degree of certainty and with that some emotional comfort. In Canada, it may even qualify you for some government services. However, for many a diagnosis is just the opinion of someone who does not know you as well as you know yourself.

If you consider the thousands of genetic factors that combine in an almost infinite number of ways to provide each person with a rather unique neurology, it should not be surprising that some combinations will result in similar characteristics. For example, if some people have a neurology that is more sensitive, complex, or faster, it could give people various degrees of sensory issues and processing issues.

There is a free pdf booklet called Aspergers - An intentional life http://christianpioneer.com/blogarchiev ... e_2017.pdf

The intentionality aspect is interesting because many with Aspergers feel in manual control of their lives as opposed to the automatic pilot than many neurotypical people seem to be able to employ.

Regardless of a diagnosis, you may benefit from hearing of coping strategies, and skills that have helped those with Aspergers (self or officially diagnosed).