Page 1 of 1 [ 8 posts ]
AngelL
Deinonychus


Joined: 13 Jul 2021
Gender: Male
Posts: 349
Location: Seattle, WA
So, someone just responded on a thread that I started and directed me to another thread that he thought might contain something useful for me. He was right, there were useful things on that thread - but there was also something else that edged up my anxiety a bit. There were constant reminders of a useful strategy that I can't do because I don't know how. Easy right? Just learn.

And therein lies the problem. I don't know how. Most people want to learn how to do something, they ask someone, that someone explains it to them - and now they both know! Hurray! That doesn't work for me.

First of all, just preparing to ask for that kind of help puts me right on the sharp edge of a panic attack. Why is that? Because my track record with asking for help is pitiful. After going more than a year without having to call customer service one time regarding my cell phone, I seem like I'm on just about every day now. They changed my SIM card which changed everything on my phone and nothing works the way it used to. I can barely make phone calls with it as it is; I really don't know what to do now. So I call, and I swear, the last four calls have begun EXACTLY like this:

CS: Hello, this is David, how may I help you?
Me: David, I'm having trouble with my cell phone but I need to tell you, I don't know how to use it for anything besides the bare minimum. I don't even know how to check text messages while I'm on the phone with someone so please don't ask me to do that.
CS: Oh, I can definitely help you with that. In order to authenticate your account I need to send you a text and I need you to respond to it.

Four. Times. In. A. Row. I need to take a week off to recuperate before I call back and have them ignore me a fifth time.

I would love to know how to send a picture on this phone since they've changed everything and the old way doesn't work. I would love to know how to use the GPS feature since gas stations don't see maps any more and stopping and asking someone for directions usually gets a response like you're trying to rob them these days since everyone knows how to use their cell phones for that. I'd love to know how to do a million things on my phone, but who am I going to ask? Apparently I don't speak neurotypical and they sure as hell don't speak neurodiverse - or don't listen. Videos or tutorials aren't much better. They always assume I know things I don't know and there is no way to stop and explain to the video that you're lost. I mean, over the last two days I've spent seven hours trying to figure out something unrelated to my phone - it's how to paint a certain item to create the effect I'm looking for. Seven hours of painting videos where the artist either entitles their video, or actually says, "Today we're going to learn how to paint a..." and then proceed to use a time lapse effect to show two hours of painting in three minutes. I don't know how people learn by watching someone perform a task at 40x speed. Seven hours of videos and I still don't have my answer. I want to rip my hair out. I'm awake about 112 hours a week and I must spend at least twenty hours a week trying and failing to get my needs met by asking for or seeking out help.

Wow. This turned into an epic rant, didn't it? Okay, here's the question. How do you learn new things? If you ask for help and receive it - what are you doing differently than me? Oh! And if you made it this far, you're a rock star - thanks for hanging in there.
timf
Veteran



Joined: 25 Oct 2013
Gender: Male
Posts: 836

The next time you call, you might say that you are trying to help your young niece to use her phone and would like to be able to help her. you might ask them if they have a way to explain it to someone you and could they tell you so you might be able to approach your niece that way. Then the information you are requesting is supposedly not for you but might be given in a more understanding way.
AngelL
Deinonychus


Joined: 13 Jul 2021
Gender: Male
Posts: 349
Location: Seattle, WA
timf wrote:
The next time you call, you might say that you are trying to help your young niece to use her phone and would like to be able to help her. you might ask them if they have a way to explain it to someone you and could they tell you so you might be able to approach your niece that way. Then the information you are requesting is supposedly not for you but might be given in a more understanding way.
Flippin' brilliant! Thank you!
Mona Pereth
Veteran


Joined: 11 Sep 2018
Age: 63
Gender: Female
Posts: 5,267
Location: New York City (Queens)
If that doesn't work, I would suggest that you go back to the place where you got your SIM card changed and ask for help there ... at least enough so you can respond to a text message while on the phone. Then you can ask for other help over the phone.
_________________
-
Autistic in NYC
- Resources and new ideas for the autistic adult community in the New York City metro area.
-
Autistic peer-led groups
(via text-based chat, currently) led or facilitated by members of the Autistic Peer Leadership Group.
-
My Twitter
(new as of 2021)
Double Retired
Veteran


Joined: 31 Jul 2020
Age: 67
Gender: Male
Posts: 2,874
Location: U.S.A.



I'll ignore the bit about the phone. My phone is hooked to the wall with wires.

But, in general, if there is something I wish I did, something which I wish was a habit, I find it useful to do that thing as often as I can remember to. Over time, with repetition, I'll remember it more often and it can sometimes become an actual habit.

And sometimes what I repeat is a certain sequence of actions. With practice, for me, it typically becomes a habit to do the full sequence of actions in that routine (and if my routine is disrupted I am likely to mess up!).

I think my bride is getting used to me not wanting to be distracted while I'm going through one of these sequences.

_________________
When diagnosed I bought champagne!
I finally knew why people were strange.
IsabellaLinton
Veteran


Joined: 1 Nov 2017
Gender: Non-binary
Posts: 46,118

If it makes you feel any better I don't know how to:

- answer my phone when driving (Bluetooth)
- make a call when I'm parked if my Bluetooth music is connected (I end up shutting off the car)
- text or do anything when I'm on the phone (like what you said)
- change the screen so I don't hang up on people with my face
- hang up from a call (I push buttons randomly or shut my phone off completely sometimes)
- put on speaker phone mid-call
- shut off speaker phone mid-call

I'm sure there's more.

I didn't even know how to put music on my phone until about a year ago.

And I've had my phone for years.

I'm also afraid of making customer service calls (or any business calls, really), so I signed up for Relay Service which is what people who are mute or hard-of-hearing use. You might know it as TTY. I route my calls through a service person and text them the information of what to say / ask for me. Then I can type back and forth with that service person during the conversation to answer questions and I get a full, written, legal transcript of their call at the end. It's a free service and you don't need to provide any evidence of what your disability is. (Mine is mutism).
Danusaurus
Veteran


Joined: 18 Jul 2020
Age: 37
Gender: Male
Posts: 942
Location: Brisbane, Australia
Sorry for the raised anxiety!!

I definitely find many things I'd love to learn but I too struggle

Even sometimes I become forgetful of things I have learnt and this stresses me out very much I get start becoming angry and have to pause and rethink and then do. This happens to me all the time
ThisTimelessMoment
Pileated woodpecker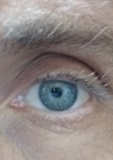 Joined: 15 Apr 2021
Age: 48
Gender: Male
Posts: 189
Location: South Africa
I feel your pain! I hate phoning anyone and most especially call centers.

For phone issues I often search for my phone model online and look for text and picture guides for how to do stuff. This is usually not from the manufacturer but some third party. This means I can take time over it. The stress of having someone explain something to mean means my mind shuts down and I absorb nothing. And they usually go way too fast for me. I also find video guides are often too fast. I much prefer text.

_________________
Ever onwards and upwards!