Upstairs neighbour rant thread
Page 1 of 1 [ 6 posts ]
Joe90
Veteran


Joined: 23 Feb 2010
Gender: Female
Posts: 21,704
Location: UK
This thread is kind of a jokey sarcastic sort of thing, write down what it feels like your neighbours upstairs have or do in their apartment (if you do live below someone in an apartment building that is).

No offense to those of you who do live in apartments above people. Maybe write a same thread about neighbours below you.

(But don't be predictable and put "my downstairs neighbour writes posts on WP complaining about my noise").

I'll start. My upstairs neighbour owns about 10 units with loads of drawers and cupboards everywhere with squeaky doors that she opens and slams shut all day, and she also likes to move those things around the room.

My upstairs neighbour has a swivel chair that she rides around the room that has hardwood floor, and she falls off of it sometimes, creating a loud crash.

My upstairs neighbour wears these big shoes made out of concrete, I don't know what brand they are or where she buys them from but they're certainly her favourite shoes. Those, or she wears rollerblades to get from one room to another.

My upstairs neighbour uses two vacuum cleaners at a time, several times a day, and constantly mops all her hardwood floors that are in every room (and slips over on her wet floors).

My upstairs neighbour throws heavy tools across the room then sweeps them all up again with a stiff outdoor broom, or a garden rake.

Oh, and I think my upstairs neighbour owns a pet elephant. All upstairs neighbours own pet elephants, it's the upstairs neighbour's code.

Now you add some! I thought I should deal with this by turning it into a joke rather than getting angry or upset over it.

_________________
Female
Aged 31
On antidepressants
Diagnosed with ADHD, anxiety and mild ASD
Empathy score: 61 out of a possible 80. (High)
babybird
Veteran


Joined: 11 Nov 2011
Gender: Female
Posts: 41,060
Location: UK
When I had an upstairs neighbour it did sound as if she was shagging her next door neighbour.

It also sounded as if she used to roll snooker/pool balls along the window ledge.

God only knows what she was doing up there.

Now I have a downstairs neighbour. Not nearly as noisy but she does seem to tenderise a lot of steak.
MuddRM
Yellow-bellied Woodpecker

Joined: 2 Sep 2021
Gender: Male
Posts: 71
Location: Beautiful(?) West Manchester Township, PA
When I still lived in the townhouse (I moved out of that place February, 2020) there was always 1 joker that would make life miserable for me and the other two tenants. The last tenant that moved in, before I left, was notorious for frying everything in cooking oil, and not covering the pan. Oil would splatter everywhere. He never would clean up after himself, including leaving his dirty dishes all over the place. He could have at least put his dirty dishes in the dishwasher and, once there was a full load, I'd run the dishwasher. (And I thought I was a slob.)
Joe90
Veteran


Joined: 23 Feb 2010
Gender: Female
Posts: 21,704
Location: UK
nick007
Veteran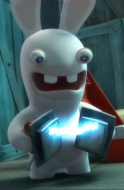 Joined: 4 May 2010
Age: 39
Gender: Male
Posts: 24,924
Location: was Louisiana but now Vermont in the police state called USA
At least you don't have an animal living in your attic, thou I think he would be really fun


blueroses
Veteran


Joined: 10 Feb 2007
Age: 38
Gender: Female
Posts: 2,013
Location: Lancaster, PA
My main issue with my upstairs neighbors is that one of them is clearly smoking indoors, despite the strict smoke-free policy our building supposedly has. Multiple tenants have complained to the property manager about it, but they won't do anything.

Luckily the smoker isn't home every day, but when she is my nose and eyes burn and I cough all the time. It's brutal. I work from home and have actually resorted to taking my laptop and phone outside to work in my car when the weather's decent, but during the winter that's not really an option.

I can drown out their noise with ear plugs, but sometimes they actually stomp so hard that the vibrations shake my furniture and wake me up. But, honestly, that's nothing compared to the secondhand smoke. Looking forward to my lease being up.