Social gatherings make me sad
CinderashAutomaton
Pileated woodpecker

Joined: 11 Jun 2021
Age: 36
Gender: Male
Posts: 190
Location: Canada
@CubsBullsBears, try to focus less on others and more on yourself. Comparing oneself to others usually leads to the have-and-have-not's; feelings of envy and feeling sorry for yourself. And not only do we have a natural bias for paying more attention to the more admirable things of others, but social media only makes that worse since people usually post more about the better things in their life.

Honestly, people don't start or go through life with equal advantage. It's not fair, but fairness isn't an intrinsic property of reality. It's a social tool for civil cooperation, so that we get along with those we work and live with.

So, rather than compare yourself to people with different sets of advantages and disadvantages, the best person the compare yourself to is actually yourself. You have the best access and perspective to all your successes and failures, so you have the capacity to contrast yourself in a far more accurate (and healthy) manner.

Use accomplishments of other people as goals and inspiration, sure, that's fine, but when it comes to making comparisons, use only yourself.

Seek to be better than who you were. Measure your self-improvements, and keep adding to them no matter how small it may be. A lot of a little builds into great big things, and celebrating little victories grants you the momentum to keep carrying forth.

If you talk to people that manage huge and long-term projects you'll find that same philosophy as the driving force behind their success. Baby steps. Break down big difficult problems into smaller, more easily handled chunks and handle them one at a time.

And focus not only on your strengths, but also on being creative and resourceful with what else you have and turning them into strengths as well. Some traits can be just as detrimental as they might be beneficial. It just depends on how you handle it.

I used to think I was dumber than most because of how slow I was at handling new things and tripped up I'd get over details. I'd literally be clueless of how to proceed with work and jobs I was introduced to without a lot more explanation....but as it turns out I just tended to consider a faaaar wider breadth of possibilities than most and build far more complicated systems of thoughts to handle all those possibilities. My grades during elementary and high school were borderline failing, but once I found something that suited me and learned how to make best use of myself, I was one of the top students and in line for university. Learned how to apply myself better to dating and socializing too.

Be fair and patient with yourself. Learn to forgive yourself. You can reach a lot further than you think. Just take your time and start building yourself up. Baby steps. You'll get there.

_________________
Thank you deeply for sharing your experiences. I don't feel so alone anymore.
auntblabby
Veteran



Joined: 12 Feb 2010
Gender: Male
Posts: 109,385
Location: the island of defective toy santas
the only way i could get away from feelings of human defectiveness was to get from other humans and become a hermit out in the woods. at least out here there is a measure of peace and no other people to remind one of one's shortcomings. i could go weeks without having to speak to anybody else.
RetroGamer87
Veteran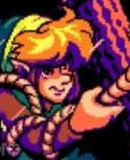 Joined: 30 Jul 2013
Age: 34
Gender: Male
Posts: 10,159
Location: Adelaide, Australia
auntblabby
Veteran



Joined: 12 Feb 2010
Gender: Male
Posts: 109,385
Location: the island of defective toy santas
Summer_Twilight
Veteran


Joined: 13 Sep 2011
Age: 40
Gender: Female
Posts: 4,439

CubsBullsBears wrote:
I went to one tonight. A wedding. Seeing all the people be social with each other. Wish I had more of that in my life. It makes me feel like I'm missing out. I do have a few friends but I am rarely able to get together with any of them. They all have other life obligations. So all the things I do routinely in life is by myself.
But this whole thing of being sad about my lack of interaction with people is ultimately topped by not having a girlfriend. Back in High School I was bothered by people my age and younger being in relationships with people for months or even years while the only relationships I was ever in lasted a few weeks each. Not to mention those relationships happened because I was intrigued that they were interested in me. It wasn't exactly like I found them very attractive right when I first met them. Now it has been more than 2 years since I was last in a relationship. There have been things I have been told in that time that make me feel hopeful but it still gets frustrating at times.
An example of me trying and getting rejected did happen recently. A girl I was friends on Facebook with put out a post stating that she's looking for someone. I sent her a message suggesting that we'd meet up and get to know each other. Her response made no sense given that she had declared that she was looking for a boyfriend: "I work two jobs".
Just a few weeks later, I see that she got herself a boyfriend. I unfriended her on Facebook and Snapchat because I don't want to subject myself to other people's joy that I don't have.









It's always hard when you see people together in a relationship when you feel left out. Believe me, I was there for many years myself. I think it's even more difficult when we become adolescents and young adults, this is can hard because the pressure is very great to get married within the next 10 years of high school and college. However, it might be good to look at some unwritten rules about meeting people and dating. The Asper Experts had a lot of interesting topics related to dating. Also, check out Daniel Wendler, he has lots of good tips too.
However, a few things to note
1. Dating starts with an agreement between two people
2 . As for the girl sent out mixed signals to you, that was her way of telling you that she was interested and may not have been for you to begin with. She could have been upfront about it though. "I think you are a nice person but I don't see us together."