China launching the artificial sun
Page 1 of 1 [ 11 posts ]
Summer_Twilight
Veteran


Joined: 13 Sep 2011
Age: 40
Gender: Female
Posts: 4,445

theprisoner
Veteran


Joined: 9 Jan 2021
Age: 33
Gender: Male
Posts: 4,431
Location: Britain
I didn't even know they had technology to contain such a thing. Plasma is notoriously difficult to control at those temperatures.


China's $1 trillion 'artificial sun' fusion reactor.


_________________
AQ: 27 Diagnosis:High functioning (just on the cusp of normal.) IQ:131 (somewhat inflated result but ego-flattering) DNA:XY Location: UK. Eyes: Blue. Hair: Brown. Height:6'1 Celebrity I most resemble: Tom hardy. Favorite Band: The Doors. Personality: uhhm ....(what can i say...we asd people are strange)
Summer_Twilight wrote:
China launching the artificial sun.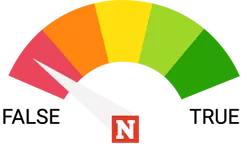 FALSE



No, China did not launch an "artificial sun" into the sky.  Scientists at the Chinese Academy of Science's Hefei Institutes of Physical Science have been able to achieve temperatures higher than the sun's in their nuclear fusion facilities, but that does not involve launching balls of plasma into orbit.  Videos claiming to show the fireball being launched into space are in fact sourced from satellite launch footage.  Several videos published on YouTube, Twitter and other platforms in recent days purportedly show the launch of a ball of plasma into the sky.  The amateur footage, which is half a minute long, was apparently recorded on a smartphone as a crowd of onlookers observed and filmed the event.

The misleading video seems to be a conflation of existing footage and genuine reports from China over the past decade about record-breaking temperatures achieved in its nuclear fusion reactor.  The latest of those, dated December 30, 2021, cited a team of researchers claiming to have achieved a plasma temperature of 120 million degrees Fahrenheit (around 70 million degrees Celsius) and holding it for 1,056 seconds.

The doughnut-shaped EAST reactor is sometimes referred to as an "artificial sun" because it replicates the fusion processes that occur within stars.  It is a large, ground-based structure, not a literal "sunlike" object being propelled into the sky, as suggested by the misinformation.

Source:
 This Newsweek Article 

Never put your faith in videos that first appear on YouTube, Twitter, or other social media websites.
Summer_Twilight
Veteran


Joined: 13 Sep 2011
Age: 40
Gender: Female
Posts: 4,445

Summer_Twilight wrote:
Thanks, but I would like to gain access to some empirical articles and learn about the true meaning behind their work because the media does not always produce a credible source.
How many more credible sources do you need?

And no, I do not mean another copy of the same amateur video by yet another Twitter or YouTube star.
China's "artificial sun" is located in China, not space.

Origin: In January 2022, a video supposedly showing China launching an artificial sun racked up millions of views as it circulated on social media.  The viral video does not show an artificial sun being launched by China.  It is just a video of an unrelated rocket launch that was miscaptioned.

Source:  This Snopes Article 
Check Your Fact was unable to determine the original source of the video, but versions of it were shared in an April 25 Imgur post and an April 26 tweet with captions connecting it to a SpaceX rocket launch.  The launch of a SpaceX Falcon 9 rocket carrying the Crew Dragon Endeavor capsule and Crew-2 astronauts took place on April 23 at NASA's Kennedy Space Center in Florida, according to a NASA press release.  People gathered on an opposite shore from the Crew 2 mission's launch site to watch it lift off on April 23, as seen in footage aired by Orlando CBS affiliate News 6, just as the TikTok video shows spectators doing.

Source:  This "Check Your Fact" Article 

And there you have it: Someone has pulled off a deliberate hoax, using a SpaceX launch video and a fake caption.

I have to wonder how many other people fell for it.



PhosphorusDecree
Veteran



Joined: 3 May 2016
Age: 41
Gender: Male
Posts: 2,639
Location: Yorkshire, UK
The sources are vague as to whether nuclear fusion is taking place, or if it's just really hot plasma. The Chinese fusion reactor has actually achieved temperatures nearly 10 times that of the centre of the Sun. Presumably that's to compensate for them not being able to reach the same pressure as the centre of a star even with a set of magnetic coils the size of a house.

I figure someone just saw the unfortunately-phrased headline about the reactor and decided to have some fun with it.

https://www.livescience.com/chinas-1-tr ... an-the-sun

_________________
"Your silence speaks volumes to your interest, so I'll keep talking about this a lot."
Mikah
Veteran


Joined: 23 Oct 2015
Age: 34
Posts: 2,473
Location: England
Impressive for a people that still can't manage jet engines.

_________________
Though here at journey's end I lie
in darkness buried deep,
beyond all towers strong and high,
beyond all mountains steep,
above all shadows rides the Sun
and Stars for ever dwell:
I will not say the Day is done,
nor bid the Stars farewell.
naturalplastic
Veteran



Joined: 26 Aug 2010
Age: 67
Gender: Male
Posts: 28,830
Location: temperate zone
Summer_Twilight wrote:
Thanks, but I would like to gain access to some empirical articles and learn about the true meaning behind their work because the media does not always produce a credible source.
"The meaning" of the Chinese project is what we are all talking about on another thread right now. Creating a "nuclear fusion reactor" to someday generate power the way we already do with nuclear fission reactors. Atoms for peace.
Decades ago humans figured out how to "tame" nuclear FISSION (splitting atoms like in the Hiroshima bomb) to make steam for powerplants.
The hope is that we can someday do the same for fusion (as in hydrogen bombs, as nature does it in the core of the Sun) to produce even more power. And apparently China in the race to get to that technology. Nothing to do with putting new "lights in the sky". Not that kind of "artificial sun".