Went to festival to look and then went home again
Page 1 of 1 [ 3 posts ]
chris1989
Veteran


Joined: 2 Aug 2018
Gender: Male
Posts: 635
Location: Kent, UK
I didn't go to see the festival parades near where I live or have a look round the fair (even though I went up and saw it and then walked back the way I came) because I felt I had seen it all before and feelings of awkwardness and envy were starting to kick in especially when I've seen lots of other young people going down there presumably just to hang around and get a drink and so on and were with friends and partners and so on. I ended up going down to edges of the streets where it was all going on to have a look and then I decided to turn back home. I also maybe felt like I wasn't keen on wandering around with lots of people jamming the streets especially as covid is still around but even it may not be as terrible as it was before and I even felt bad because it is as though I didn't ''live it'' or ''learn to live it''.
Last edited by chris1989 on 01 May 2022, 5:54 pm, edited 1 time in total.
klanka
Veteran


Joined: 31 Mar 2022
Age: 44
Gender: Male
Posts: 868
Location: Cardiff, Wales
nick007
Veteran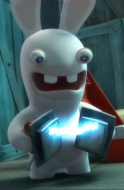 Joined: 4 May 2010
Age: 39
Gender: Male
Posts: 25,440
Location: was Louisiana but now Vermont in the police state called USA
I only really want to go to social gatherings like that if I'm with someone else like my girlfriend. The only 1s kinda like that I've been to in a very LONG time have been the county fairs here that we go to every year except the year before last cuz Covid caused it to be canceled; they had it last year & we went but it wasn't as good. Cass likes looking at stuff a lot more than me. I mostly want to go to get something to eat & to see what people are selling. They have snack food I don't usually see at stores like cotton-candy & homemade fudge, & sometimes I'll see some kewl collectables to buy like knives/blades or some gothic thing. It is also good to have an excuse for an outing but there are much less stressful ways me & Cass could go out if we were just wanting something to do.