Manage work, kids, relationship
Page 1 of 1 [ 9 posts ]
WednesdayAdams
Emu Egg


Joined: 23 May 2022
Gender: Female
Posts: 2

All my life I have known that I'm different. Through the years I have been fighting addiction (clean since many years) abusive relationships, had many different therapist's and medications and been diagnosed with a lot of things. Nothing made sense until i read about the female version of autism. That's me!

I have been literally using all of my energy to keep my life together. Taking care of two small children. Paying bills. Getting education and then later on a full time job which I love but it is kind of a competitive and harsh mentality at work. After my crashed marriage I found a new partner with kids, I managed to keep it together for two years but then the exhaustion came again.
I love him and his kids but I can't live with them. We are now living apart but are still together and I feel worthless and sad about the whole situation.
My colleagues thinks I'm a weirdo and yes, I am. I always am. But my boss loves me, I really do a good job.
My friends wonder why I never calls and when I try to explain they don't get it.
I love my kids to death but it wears me out to be a parent.

Does anyone with autism manage to have a partner, kids and a full time job? How? I need to take care of myself but I want that life that everyone else is having...

One part of me also feel like it's time to stop fighting. Accept who I am and give myself a pat on the back for getting all the way here on my own. Nobody gets me but maybe that's not necessary if I start understanding myself.
magz
Forum Moderator


Joined: 1 Jun 2017
Age: 38
Gender: Female
Posts: 16,178
Location: Poland
I manage to have a partner and kids but when I had full time job on a top of it, my mental health crashed.
To recover, I needed to learn to notice and understand my own needs. That can be tricky with people I love around me but it's crucial not to fall apart again... and, ultimately, not to harm them in the long run.

Can you be yourself in your work? Can you be yourself in your relationship? Can you be yourself when interacting with your kids?
Are you aware of what you feel?

_________________
Let's not confuse being normal with being mentally healthy.

<not moderating PPR stuff concerning East Europe>
WednesdayAdams
Emu Egg


Joined: 23 May 2022
Gender: Female
Posts: 2

Thank you for answering.
I love my partner and I can be myself most if the time. He talks more than I do, he wants to go meet people and travel more than I and he does not have many interests of his own. Sometimes it feel like he's social life depends on me and I get stressed out. But the biggest thing is that his youngest child lives with him full time. She is really hyper and talks all the time, loves to be close and there is constant movement and sound. I get so tired being around her that I almost get crazy sometimes.
And feel like a horrible person for that...

At work I need to mask, but I do work on my own most of the time and that is lovely. The other thinks I am weird because I don't like to party with them every weekend and because I am not as extroverted as them. Some think I don't like them but that's not the case...
When I am tired I can't afford to mask all day so I just say hello in the morning and sneak out, doing my thing.

My kids are lovely and gives me lots of energy but I guess problems runs in our family. They have some issues of their own and need much support some days.

I feel like a failure most if the time, only seeing the things I can't manage.
magz
Forum Moderator


Joined: 1 Jun 2017
Age: 38
Gender: Female
Posts: 16,178
Location: Poland
What you manage is a lot even for an NT.
I totally get the problem of a hyper kid, my younger daughter is also like that. There's nothing wrong in you getting exhausted with her. It's natural. How old is she? Mine is 9 and I feel great relief since she started to excercise some independence.
Something I had to learn when recovering from my burnout: Boundaries. I can give that much but not more. And that's okay. I'm not responsible for everything. I have my limits and I must respect them to stay sane.

_________________
Let's not confuse being normal with being mentally healthy.

<not moderating PPR stuff concerning East Europe>
Dillogic
Veteran


Joined: 24 Nov 2011
Gender: Male
Posts: 9,339

I don't have a job, kids or relationship.

Which I guess is good that I've never had much self-esteem to begin with so that above won't take away from what really doesn't exist.

Yeah, I feel like a failure, but then I look to some things in my life, where I was of more use being there than not and the outcome was better due to me. Few and far between, but few is still few.
IsabellaLinton
Veteran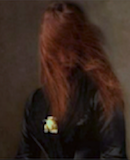 Joined: 1 Nov 2017
Gender: Female
Posts: 66,317
Location: Chez Quis
Hi Wednesday and welcome to WP.

It sounds like you're doing a great job knowing your limits and beginning to understand your possible autism.
Congrats on getting clean, btw!

I'm an autistic single mum.
I worked full-time in a demanding career for nearly 25 years, while raising my children alone.
They're now in their late 20's.
It was a labour of love and no one lost an eye, so I consider myself successful.



When working I attempted a partnership with another single parent who had three children.
Having a partner, five children, and a full-time career was far more than I could handle.
I actually had a stroke and a nervous breakdown trying to do too much.

I had a couple of work friends but no energy to see people outside work hours.
It was all I could do to stay afloat.

Take one day at a time and be proud of the achievements you've made.
It's not a race to the finish line, but rather a creative, cooperative journey with your kids.
ToughDiamond
Veteran



Joined: 15 Sep 2008
Age: 71
Gender: Male
Posts: 10,617

I kind of managed for a few years, though being male I suspect I had an easier ride, and we only had one child. He became friends with another kid at school, and we got on quite well with the kid's parents, so there was soon a lot of mutual co-operation with childminding, and then we found a local childminding group which lightened everybody's loads even further. I did rather balk at the loss of freedom when my son was first born, but I got more used to it in time and I came to enjoy his company and my task of raising him. I used to love reading to him at bedtime. My wife didn't go back to work for quite a long time, so she didn't have to juggle a job and a child for a few years. My job, although stressful (mostly because of my silly anxiety problems), was strictly 9 till 5 Monday to Friday, and being a science job there was relatively little pressure. I lived very near my workplace so there was very little time-consuming commuting.

I'd had problems with my relationship with my wife since before my son was born, but I don't think he made them worse, and as far as the practicalities went we carried out our roles diligently enough. The relationship collapsed when my son was about 6 years old, and he found that very hard to come to terms with emotionally, but again the practicalities weren't a lot of trouble. We were still sharing a lot of childminding with other adults. My son moved to a different school and once again he found a friend and we got on well with his mother. She'd pick him up after school every day and I'd go over to her place to pick him up when it was my turn to look after him, and we'd sit about chatting for a while before I took him home, sometimes with his friend, sometimes not. There always seemed to be lots of leisure time. I lived fairly frugally and although money was tight for a while between jobs, there was always enough.

I suppose the co-operation with other parents helped to avoid a lot of the time management problems. And it might have been rather harder if we'd had more than one child, and he wasn't the kind of kid to give a lot of trouble. I don't remember pressure being an issue very often at all.
SharonB
Veteran


Joined: 14 Jul 2019
Gender: Female
Posts: 2,704

I structure my time with the kids or set my expectations as "unstructured" time and give myself over to it. I keep my outside stress down or do some serious self-care. A couple years ago with work stress and sensory overwhelm I couldn't even play a boardgame with my children and they couldn't even touch me unexpectedly. Then I started using earplugs and I purposely calm myself and take breaks, request reduction of input (dear wiggling, yelling, smelling child, choose two), ask my husband to take over, etc. My husband is necessarily very involved with the children, but I still have to take the lead (much to my chagrin) - gosh darn gender roles. I've read dozens of parenting books. My house is a mess. Can't do it all. I also took a break from work b/c I could not do a toxic workplace (bluck!), pandemic and be primary parent. Luckily the pandemic is easing up. My kids are both 2e, so we have lots of daily difficulties, repairs (apologies, emotional intelligence) and rewards. It's tough. Wishing us both luck.
Fern
Veteran


Joined: 6 May 2011
Age: 37
Gender: Female
Posts: 1,330

WednesdayAdams wrote:
Does anyone with autism manage to have a partner, kids and a full time job? How? I need to take care of myself but I want that life that everyone else is having...
I honestly feel like just a job and a partner is a lot for me right now. I know he wants kids, and I'm not opposed in theory, but I can't be juggling any more. ....and let's be honest, he is already too loud on his own, I can't imagine baby shrieks ontop of it.