What Would Your Dating Life Have Looked Like If You Were NT?
orbweaver wrote:
I've had to sit with how I managed to date so much when I was younger, does it mean something relative to my autism, and the answer I come up with every time is that I was a cute girl who was really deep in computer nerd, sci fi, and tabletop gaming culture and then later I worked at tech companies.

The odds were good (but the goods were odd).
Yes, I think you being a cute girl that was into gaming and nerdy activities gave you a big advantage in the dating market.
Gaming is traditionally seen as a male activity, so when guys meet a girl who's into video game or other stereotypical nerdy things, it makes her unique and stand out. I think it's why girls who are into video games are in such high demand, especially if they're somewhat cute.
Because of the crowd I used to hang with, I met several girl gamers who were also decently attractive. None of them were single, and when they became single, they didn't stay so for long because like I said, guys love cute girls that love to game.
orbweaver wrote:
I had no trouble meeting people in my teens and early twenties, but probably common for a lot of cute teenage girls who for whatever reason are set back in adulthood, it peaked early. I didn't really learn anything from any of these experiences that could be applied to my future relationships. Dating as a teenager did not teach me anything about dating as an adult except that it gets harder to find a new relationship with anyone NTs consider "relationship material" when you are in any way decompensated (and many NTs, especially ones who had it relatively easy, often aren't understanding).


You kind of remind me of my sister, at least in terms of being able to get dates quite easily.
Growing up, my sister was the cute petite blonde girl that had zero difficulty with getting male attention. She dated a lot during her teenage years and early twenties and her looks got her in with the "cool crowd". In high school, she liked to go out with her friends and went to parties designed for college students. She developed a drinking habit as a result (more on that later)
Anyways, because she was quite attractive, this enabled her to find boyfriends quite easily despite having (no offense) not the best personality and having little career prospects out of high school. She met "the one" at 21, got married at 25, and was married for 10 years before ultimately getting divorced.
Now she's 33 with no job, no college education, an alcohol addiction with health problems as a result, and still doesn't have a great personality. With her looks and fertility beginning to decline, she won't be able to solely rely on her looks like she used to as a 21 year old.
The Grand Inquisitor
Veteran


Joined: 9 Aug 2015
Age: 26
Gender: Male
Posts: 2,569
Location: Australia
The Grand Inquisitor wrote:
Muse933277 wrote:
... She met "the one" at 21, got married at 25, and was married for 10 years before ultimately getting divorced.


Now she's 33...
How could she have been married for 10 years if she got married at 25 and is only 33 now? Those numbers don't make sense.
My bad, she dated the guy for 10 years, and that includes being bf/gf along with being married.
Texasmoneyman300
Veteran


Joined: 25 Feb 2021
Age: 32
Gender: Male
Posts: 1,670
Location: Texas
Where_am_I
Veteran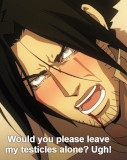 Joined: 28 Apr 2019
Gender: Female
Posts: 3,003

Ettina
Veteran



Joined: 13 Jan 2011
Age: 33
Gender: Female
Posts: 3,966

I feel like an NT with the same highly unique sexual preferences as me (kinky grey-asexual with an unusual and fairly exclusive kink) would have similar dating troubles. My biggest problem is that there's probably only like 100 people in the whole world who are actually sexually compatible with me, and most are incompatible in some other way.

If I was NT and straight/vanilla, then some things that haven't been big problems for me in dating would become problems. For example, vaginismus. Not a problem in someone who finds absolutely nothing appealing about the idea of being sexually penetrated, but a big problem for a vanilla straight woman.