Constant Anxiety Problems?
Page 1 of 1 [ 9 posts ]
PheonixDove
Hummingbird


Joined: 10 Jun 2022
Gender: Male
Posts: 19
Location: United Kingdom
Do you think that anxiety is common in ASD people, even at times when there isn't any apparent "trigger" or "overload"?

I find it hard at times to tell what is causing my anxiety, while at other times it is obvious (such as the "overload" from being in a crowded place). However I would say I experience a degree of hyperarousal at most times - the exception perhaps being when I am at home on my own doing something extremely relaxing such as sitting and listening to music. Other than that I am generally very "uptight", with tensed muscles and often trembling. Does anyone else here have experience with this?
nick007
Veteran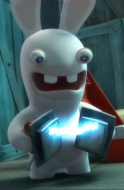 Joined: 4 May 2010
Age: 41
Gender: Male
Posts: 26,739
Location: was Louisiana but now Vermont in the police state called USA
I think that is very common with us autistics due to us living in a world that is not designed for us & others sometimes react very negatively or even hostile towards us. The anxiety can become chronic kinda like PTSD. The med Buspar/Buspirone helps my anxiety a lot. I still have anxiety sometimes but it's situational now so I know what the trigger is.
klanka
Veteran


Joined: 31 Mar 2022
Age: 45
Gender: Male
Posts: 1,888
Location: Cardiff, Wales
I had terrible anxiety through my early teens. I started using alcohol at 16 to deal with some situations, i went fully sober (except SSRI's) for over a decade while married...now I tried St.John's wort which is an SSRI , that helped but had side effects which prevent me from doing certain intellectual things.

I noticed a good reduction in anxiety when on the keto diet and more when eating raw food. Its an insanely difficult diet to keep to though, as you cant go over a certain amount of carbs per day..then you have to rely on coconut milk for 3 days while you go back into ketosis. So if I go to a friend's house and there are cakes I have to resist that.
Joe90
Veteran


Joined: 23 Feb 2010
Gender: Female
Posts: 26,492
Location: UK
nick007
Veteran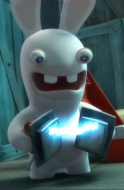 Joined: 4 May 2010
Age: 41
Gender: Male
Posts: 26,739
Location: was Louisiana but now Vermont in the police state called USA
Joe90 wrote:
My brain just overthinks things and it seems to be wired that way, so there's not much I can do to change it. My mum was an overthinker too (but wasn't on the spectrum).
I've had phases where my mind would overthink things & the phases were usually when my anxiety &/or OCD were acting up a lot. Getting on Buspar for my anxiety & Neurontin/Gabapentin for my OCD, majorly reduced my overthinking. One thing that's almost surreal is that I feel smarter & wiser not overthinking & the feedback I've gotten from others jibes with that. I'm still analytical about making decisions but I'm not freaking out getting stuck focusing on minor details & catastrophizing, I'm more level-headed. My mental processing has always been very ret*d/slow compared to my peers & it still is; But when my OCD & anxiety were acting up, a lot of my mental processing was focused on overthinking & panicking instead of being able to think more logically. If this makes any sense
HeroOfHyrule
Veteran


Joined: 4 May 2020
Age: 22
Gender: Male
Posts: 9,247

AprilR
Veteran


Joined: 8 Apr 2016
Age: 32
Gender: Female
Posts: 4,469

Joe90
Veteran


Joined: 23 Feb 2010
Gender: Female
Posts: 26,492
Location: UK
I have anxiety but mine is an anxiety disorder because I get the impression here that I feel more anxious and sensitive than the average Aspie.

Most people, autistic or NT, don't understand how frightening anxiety can be for me. People just say "you can't do anything about it so don't be anxious!" That's so easy to say. It's like saying to a grieving person not to cry because crying won't bring their loved one back. While we all know it's true, it still isn't going to stop us from crying or feeling sad for our deceased loved ones. So it's the same with anxiety. All humans feel anxiety sometimes but for those of us with an anxiety disorder it's much more distressing and can feel lonely when people mock us or invalidate our feelings or tell us to snap out of it.
SpaceMartian
Blue Jay

Joined: 5 Jan 2022
Age: 25
Gender: Male
Posts: 89
Location: Internet
I do have anxiety from time to time as well, but sometimes I seem to be able to get why. Apart from the obvious stressful situations, dealing with people, overloading, etc, it seems like everytime I relax, my mind comes up with something that worries me and that isn't resolved, thus, anxiety kicks in. Other times I do get increasingly anxious but can't pin point to any particular reason and it is super frustrating. For the worse or the better I have a tested defense mechanism for this cases: (maladaptive) daydreaming. It's good because it is quite effective, it's bad because it is very time and energy consuming, and because it is my go to method, it kills productivity big time, sometimes I can control it, sometimes not so much. Interestingly, the fact that I do excess daydream is another source of anxiety but I still can't talk about it other than in this forum. Go figure, my brain seems to like self-sabotage.
Page 1 of 1 [ 9 posts ]
Similar Topics
Health Anxiety/Hypochondria

10 Sep 2023, 10:56 am

ToughDiamond

New job anxiety and uncertainties-advice and encouragement

20 Nov 2023, 6:12 pm

georgewilson

Ketamine therapy to treat depression and anxiety

in Bipolar, Tourettes, Schizophrenia, and other Psychological Conditions

Yesterday, 3:09 pm

bee33

Autistic Stress/Anxiety Disorder - And/or Burnout?

in Bipolar, Tourettes, Schizophrenia, and other Psychological Conditions

26 Nov 2023, 5:21 am

MrsPeel