China's unprecedented heatwave and drought put autumn crops
Page 1 of 1 [ 11 posts ]
China's unprecedented heatwave and drought put autumn crops at risk

Quote:
Agriculture ministry calls for efforts to ensure there is enough water for irrigation and to generate artificial rain 'when necessary'

In Dazhou, Sichuan, people are taking shelter in wartime bunkers to escape the extreme heat during daytime power cuts

Much of southern China continued to swelter on Tuesday, as the agriculture ministry warned that an unprecedented heatwave and drought posed a threat to the autumn harvest.

The weather bureau on Tuesday renewed an orange national drought alert – the second-highest level – and forecast continued high temperatures of 39 degrees Celsius (102 Fahrenheit) in some areas. Some relief is in sight, with moderate rainfall expected in parts of the Yellow and Huai river regions later this week.

The Ministry of Agriculture said in a notice that the heatwave posed severe challenges for the country's autumn crops.

"Relevant authorities should issue alerts for high temperatures in a timely manner and take targeted measures to mitigate the adverse effects of the hot weather on autumn grain output," the notice said. "More efforts should be made to ensure there is adequate irrigation water, open up new water sources, stagger rotation of irrigation and produce artificial rainfall when necessary."

A vast swathe of China has been experiencing searing temperatures for more than two months. Many rivers and reservoirs have run dry because of a severe drought, and local governments have had to ration power during the day.

More than 900 million people in about 17 provinces have been affected, from Sichuan province and Chongqing in the southwest to Jiangsu, Zhejiang and Shanghai in the east. Chongqing has been battling forest fires in four of the city's districts.

In Dazhou, a city of more than 5 million in Sichuan, more than 100 people sought refuge from the extreme heat in an air-raid shelter on Tuesday.

The wartime bunker in a park in the city centre was repurposed to provide relief from the heat last month, and a growing number of residents have been using it since power rationing began a week ago.

Open during the daytime only, there is no light inside, but residents bring flashlights and pass the time playing cards, chatting and having meals. Others seek relief in underground shopping malls – also in the dark.

"I was born in Dazhou and I've never seen severe power rationing and drought like this in my lifetime," said Zhang Shaojun, 69, who sells snacks, water and cigarettes at a stall near the shelter. "I'm not sure we'll be able to hold out if there's no rain in the coming week."

Tuesday was Chushu – the day on the Chinese lunar calendar marking the end of the hot summer season – but the record-breaking heatwave is expected to continue until the end of this month.

Chen Tao, chief forecaster at the National Meteorological Centre, said the eastern provinces were expected to get some relief from the heat on Thursday, but Sichuan – one of China's major grain-producing areas – might not see a change until Monday.

"There will be relief from the heatwave in most parts of China by the end of this month," Chen told state-run China News Service.

Heatwaves and droughts have hit countries across the globe this summer, from China to the United States, Africa and Europe. About 60 per cent of EU countries and the UK has been affected by drought, according to the European Drought Observatory.

In China, the high temperatures and drought have disrupted the power supply, industrial production and crop growth.

Sichuan has been hit hardest since hydropower accounts for about 80 per cent of its electricity supply. But the province's hydropower generation capacity has fallen by more than 50 per cent in the past two months, according to the State Grid Sichuan Electric Power Company.

Power rationing began in Dazhou last Tuesday – electricity was initially cut for two to three hours a day and it was expanded from the weekend to eight hours a day.

Du Rong, a 63-year-old retiree, said it was too long to go without power.

"My husband has hemiplegia [partial paralysis] and can't leave home. When there's no electricity, all he has is a hand fan to keep cool," she said. "It's also too hot for my four-year-old granddaughter to be outside. An eight-hour power cut is just unbearable."

Stall owner Zhang said she had lost about 40 per cent of her income since the power curbs came in. "No one wants to buy melted ice cream," she said.

But Tian Miao, a senior analyst at Everbright Securities International, said the power crunch in Sichuan could ease in a week as the government diverted power from neighbouring provinces.
"It's a regional power shortage, and it's quite different from last year's power crunch that plagued about 20 provinces nationwide," Tian said.
"There's no power shortage at the national level and we saw coal production increase a lot in the first seven months. The government has the capacity to divert more power to the region. It will be temporary and its impact on industrial chains will be limited."

Meanwhile, authorities are trying to make sure there is enough water supply for crops like rice and soybeans, which are at a critical growth stage.

Agriculture and Rural Affairs Minister Tang Renjian has told officials in Jiangxi to ensure the supply and use cloud seeding to generate rain when necessary to reduce the impact of the heatwave and drought and help with crop yields.

_________________
With the help of translation software.

Cover your eyes, if you like. It will serve no purpose.

You might expect to be able to crush them in your hand, into wolf-bone fragments.

As China reels under record heatwave, is this the face of future summers?

Quote:
Longest period of extreme highs in six decades has hit public health, power supplies and shipping in China, as a severe drought threatens crops

As extreme heat also sweeps across Europe and the US, scientists see proof of how climate change is making extreme weather the norm globally

Brutal heatwaves have ravaged a vast swathe of China for 70 days straight, as half the country's landmass endures its longest sustained period of extreme high temperatures in six decades.

Sustained temperatures of over 40 degrees Celsius (104 degrees Fahrenheit) were recorded in many places along the Yangtze, the world's third longest river, where record low water levels have disrupted cargo traffic and hit power output.

There is also a nationwide drought alert in force, for the first time in nearly a decade.

How severe is the heatwave?
The national weather bureau on Tuesday issued a red alert, the most severe warning on a four-tier system, for the 12th day on the trot, state news agency Xinhua reported.

More than 900 million people in at least 17 provinces have been affected by the extreme weather, from southwestern Sichuan to coastal Jiangsu and Zhejiang in the east, as well as top commercial hub Shanghai.

Several heatstroke cases and at least two deaths have been reported. Animals are also suffering. An eagle overcome by the heat was reported to have plunged into the Yangtze near the eastern city of Nanjing, while in southwestern Chongqing, firefighters had to hose down dehydrated pigs packed into the back of a truck.

However, respite may be at hand, with meteorologists forecasting cold air to blow in from the north by Thursday.

How bad is the drought situation?
About half of China's landmass is reeling under a severe drought, with the Yangtze River having receded to its lowest level since records began in 1865. Entire sections and dozens of tributaries have dried up, affecting shipping and hydropower generation, with drinking water supplies at risk for more than 400 million people.

Wildfires were reported in at least four districts of the sprawling Chongqing municipality, forcing the evacuation of more than 1,500 people. As many as 5,000 firefighters were sent to battle the blaze.

Local papers reported on Monday that the fires had been "successfully suppressed" and an investigation into the cause had been launched.

On Friday, China issued its first nationwide drought alert in nine years, as government officials continued to cite global climate change as the cause of the extreme weather.

The drought comes at a critical time for rice, soybean and other water-intensive crops ahead of the autumn harvest, raising fears of reduced grain output.

Why does extreme weather happen?
With heatwaves also raging across Europe and the US, scientists are pointing out the role of climate change in making extreme weather events more frequent and intense.

Greenhouse gas emissions from human activities have heated the planet by about 1.2 degrees Celsius since pre-industrial times. That warmer baseline means higher temperatures can be reached during extreme heat events.

A United Nations scientific report last November warned that any dangerous heatwave that previously would have occurred in a given region once every 50 years would strike every five years if the global temperature increased by 1.5 degrees Celsius above pre-industrial levels by the end of this century. At 4 degrees of warming, this would occur almost annually.

Why has the Yangtze River basin been hit hard?
The Yangtze basin has endured searing temperatures for more than two months, and the lowest summer rainfall since 1961.

A direct cause was a huge and stable subtropical high over a vast area of the basin and southeastern provinces, Xu Xiaofeng, former head of the China Meteorological Administration, was quoted by Shanghai-based National Business Daily as saying.

What has Beijing done so far?
Authorities have earmarked 210 million yuan (US$30.7 million) of disaster relief funds from central government coffers to support drought relief work in seven provinces.

The agriculture ministry has dispatched working groups and scientific and technological teams to major grain and vegetable producing regions to provide guidance on drought relief for farmland.

Is this the start of a new normal?
Yes. Scientists widely expect extreme weather such as severe heatwaves, drought, floods and tornadoes to hit more often globally. Xu, the former CMA chief, forecast such heatwaves to be more frequent and fiercer, at least in the coming decade.

Can anything be done to change the trend?
Scientists say a reduction in greenhouse gas emissions can help. China has vowed to reach net-zero emissions by 2060, with the total peaking no later than 2030.

China and the US, as the world's top greenhouse emitters, had previously highlighted the fight against global warming as an area where they could still work together.

However, Beijing decided to suspend climate cooperation with the US after relations further soured this month following US House Speaker Nancy Pelosi's visit to Taiwan, which the Chinese had repeatedly warned against.

_________________
With the help of translation software.

Cover your eyes, if you like. It will serve no purpose.

You might expect to be able to crush them in your hand, into wolf-bone fragments.

CockneyRebel
Veteran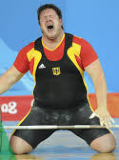 Joined: 17 Jul 2004
Age: 49
Gender: Male
Posts: 110,329
Location: In a quiet and peaceful garden where Mick Avory-like Sweet Peas grow.
High temperature and power limitation: China's record high temperature and drought caused power shortage, and landscape lights in Shanghai's Bund were suspended

Quote:
The continuous high temperature and drought in China have plunged many provinces into the crisis of power shortage, affecting the subway system from the famous landmark Bund in Shanghai to Chongqing in the southwest.

Shanghai authorities said that in order to save power, the landscape lights on the Bund will be temporarily closed on August 22 and 23.

In other parts of China, such as Sichuan in the west, large manufacturers also told the BBC that they were affected by power outages.

Chongqing requires the city to enter a "power-saving mode". Many subway cars have turned off their lights, and passengers can only use mobile phone lights for lighting.

Many places have also issued notices requiring shopping malls and office buildings to turn off air conditioning and lighting, and some residential areas have also started to turn off power.

On August 22, the Central Meteorological Observatory of China continued to issue the highest level red warning of high temperature. Earlier, China's National Climate Center said that the intensity of this heat wave in China had reached the strongest level since records were made in 1961.

China also issued the first nationwide drought warning of the year last week. The water level of the Yangtze River is at the lowest level in history. Part of the Jialing River, the main tributary of the Yangtze River, rarely exposes its riverbed.

According to the Ministry of water resources, the water level of the main stream of the Yangtze River, Dongting Lake and Poyang Lake is 4.85 to 6.13 meters lower than that of the same period of the year. The water surface area of Dongting Lake and Poyang Lake decreased by three quarters compared with June.

Power shortage in Sichuan
Sichuan, with a population of more than 80 million, is one of the most populous provinces in China and an important industrial base. Nearly 80% of the local power supply originally came from hydropower, and the local rainfall in the summer of previous years was very abundant.

However, Chinese media reported that due to the high temperature and drought this year, some major hydropower plants in the province have reached the bottom, and the hydropower generation capacity of the province has decreased by more than 50%. At the same time, high temperatures have led to a surge in electricity consumption.

The authorities first restricted industrial power consumption, and many large manufacturers said that their production was affected by the power restriction. China business reported that Sichuan is one of the important production bases of China's display panel industry. The continuous power outages have caused the relevant industries to maintain low productivity.

Volkswagen, the German carmaker, told the BBC that its plant in Chengdu, Sichuan, was still closed.

A spokesman for Volkswagen said that the company expected a "slight delay" in the delivery of goods, but the situation would resume "in the short term".

Foxconn, an apple supplier, also closed its plant in Sichuan. Meanwhile, Toyota, the Japanese auto giant, told the BBC that it was gradually resuming production in Sichuan "using internal power generation".

The impact has also affected the lives of residents. Last week, Dazhou and other cities announced that they would impose power rationing on residential users in their jurisdiction under the condition that they still could not relieve the power supply pressure.

According to Chinese media reports, Dazhou city has a power outage of six or seven hours a day, and many residents are still taking a cold on the road at night.

On social media, many netizens said that they could not use air conditioners and electric fans because of lack of electricity, and felt very difficult. Many people are also reported to have suffered from heat stroke due to high temperature. It is reported that a hospital in Jianyang City under the jurisdiction of Chengdu received 13 patients with radiation sickness in one day.

As Sichuan is also an important transmission party of China's "west to East power transmission" project, and also supplies power to Shanghai, Jiangsu, Zhejiang and other provinces and cities, the power shortage in Sichuan also makes these coastal provinces face power supply pressure.

Last week, a coordination letter from the Shanghai Municipal Economic and Information Commission was widely circulated on the Internet. The content shows that the Shanghai authorities call on Sichuan Province to give priority to ensuring power supply to suppliers of auto enterprises SAIC Group and Tesla.

Chenyu Wu, deputy analyst for China and North Asia at control risks, a consultancy, told the BBC that the impact of power outages could be short-term.

"In the next few weeks, local efforts to save electricity and increase power generation may help alleviate the power shortage, especially if the long-awaited heat comes to an end." He said.

wildfire
According to China's state media, forest fires have occurred in several areas of the southwestern city of Chongqing due to persistent high temperature and drought.

It is reported that the authorities dispatched more than 5000 fire fighting and army personnel to put out the fire, and also dispatched helicopters to put out the fire in the air. The fires in Jiangjin, Banan and other districts were controlled on the morning of August 22, and there were no casualties.

China Central Television reported that this year is the most serious "extreme continuous sunny and high temperature weather" that Chongqing has encountered since 1961. The steep terrain of the fire point, coupled with strong winds and other factors, make it difficult to put out the fire.

In addition to Chongqing, mountain fires broke out in Luzhou, Sichuan and Chishui, Guizhou on August 21. Pictures on social media showed that the sky near the mountain fire area was all red.

_________________
With the help of translation software.

Cover your eyes, if you like. It will serve no purpose.

You might expect to be able to crush them in your hand, into wolf-bone fragments.

ASPartOfMe
Veteran


Joined: 25 Aug 2013
Age: 66
Gender: Male
Posts: 33,201
Location: Long Island, New York
Not just China
Europe's drought the worst in 500 years - report

Quote:
Two-thirds of Europe is under some sort of drought warning, in what is likely the worst such event in 500 years.

The latest report from the Global Drought Observatory says 47% of the continent is in "warning" conditions, meaning soil has dried up.

Another 17% is on alert - meaning vegetation "shows signs of stress".

The report warns that the dry spell will hit crop yields, spark wildfires, and may last several months more in some of Europe's southern regions.

Compared with the average of the previous five years, EU forecasts for harvest are down 16% for grain maize, 15% for soybeans and 12% for sunflowers.

The drought observatory is part of the European Commission's research wing. Responding to it, the Commission warned that preliminary data suggests "the current drought still appears to be the worst since at least 500 years".

The ongoing heatwave and water shortages have "created an unprecedented stress on water levels in the entire EU", Research Commissioner Mariya Gabriel said.

"We are currently noticing a wildfire season sensibly above the average and an important impact on crops production. Climate change is undoubtedly more noticeable every year," she added.

The report warned that nearly all of Europe's rivers have dried up to some extent.

Apart from the obvious impact on boats, dry rivers are also hitting the energy sector, which is already in crisis. Hydroelectric power has dropped by a significant 20%, according to the report.

A "severe drought" has been present in many places all year, but "has been further expanding and worsening as of early August" it says. The conditions are likely to last until at least November this year along the European Mediterranean.

The report warns that the situation is worsening in countries including Italy, Spain, Portugal, France, Germany, the Netherlands, Belgium, Luxembourg, Romania, Hungary, northern Serbia, Ukraine, Moldova, Ireland and the UK.

In Los Angeles, the Grass Isn't Always Greener This Year
Quote:
Erin Brockovich made her name decades ago as an environmental activist who exposed corporate wrongdoing that polluted drinking water.

So she felt a bit defensive when a television reporter asked how her name landed on a list of water guzzlers during a dire California drought. At one point last year, she received a $1,700 bill for two months of water and fines.

Ms. Brockovich ultimately decided she had to get rid of her lawn, a central part of the backyard oasis she had built over more than two decades living in Agoura Hills, a suburb of large homes with immaculate yards about 40 miles northwest of downtown Los Angeles. She replaced 3,100 square feet of grass with high-tech artificial turf.

"This is not a fire drill, and every one of us has to participate," she said. "We have to get past the blame and sadness of it."

NYC Drought Hits 'Severe' Levels for 1st Time in Decades: Here's What That Means
Quote:
n case you haven't noticed, and it would be really hard to not have, it's been very hot and humid lately. Unbearably so, at times.

And while there was plenty of moisture in the atmosphere (don't even get us started on the dew points), there has been very little in terms of consistent precipitation this summer.

Yes, there were isolated thunderstorms and rain showers on a near-daily basis for much of the last heat wave, and that even led to flash flooding for some in the tri-state. But there hasn't been nearly enough consistent rainfall throughout the region for much of the summer.

hat has left nearly all of New York, New Jersey and Connecticut in varying levels of drought. New York City and a few of the surrounding counties have been put into the "severe" drought level, the worst in the tri-state. Parts of the Hudson Valley are in that category as well.


_________________
Professionally Identified and joined WP August 26, 2013
DSM 5: Autism Spectrum Disorder, DSM IV: Aspergers Moderate Severity

"My autism is not a superpower. It also isn't some kind of god-forsaken, endless fountain of suffering inflicted on my family. It's just part of who I am as a person". - Sara Luterman
naturalplastic
Veteran



Joined: 26 Aug 2010
Age: 68
Gender: Male
Posts: 33,171
Location: temperate zone
The US, Europe, and China, are each having these severe droughts.

And one by one each is seeing an end to its drought - with cloudbursts, and floods.

Floods in the US southwest. The Paris Metro got flooded.

So...you all in China may get a sudden end to your drought too...you all be drowning...but the drought will be over!

I don't know how these people in China survive without air-conditioning----even in malls!

Doesn't the government realize that too-hot temperatures in malls can screw up their infrastructures----especially as to computer-type items?

In about three days, though, the maximum temperature will go down below 30 Celsius, and there will be rain.

I wonder if high government ministers work in an air-conditioned environment.
kraftiekortie wrote:
I don't know how these people in China survive without air-conditioning----even in malls!

Doesn't the government realize that too-hot temperatures in malls can screw up their infrastructures----especially as to computer-type items?

In about three days, though, the maximum temperature will go down below 30 Celsius, and there will be rain.

I wonder if high government ministers work in an air-conditioned environment.
AFAIK, some white-collar workers use electric fans to blow ice. But those outdoor workers... I don't know.

_________________
With the help of translation software.

Cover your eyes, if you like. It will serve no purpose.

You might expect to be able to crush them in your hand, into wolf-bone fragments.

kraftiekortie wrote:
How about when they got home from work?

I know, without air-conditioning when it's above about 22 Celsius at night, I have trouble sleeping.
Electricity rationing in residential buildings is much milder. Each floor turns off power for one hour.

_________________
With the help of translation software.

Cover your eyes, if you like. It will serve no purpose.

You might expect to be able to crush them in your hand, into wolf-bone fragments.