Do any of you feel you don't fit in anywhere?
r00tb33r
Veteran


Joined: 28 May 2016
Age: 35
Gender: Male
Posts: 3,456
Location: Virginia
firemonkey
Veteran


Joined: 23 Mar 2015
Gender: Male
Posts: 5,387
Location: Calne,England
I have dxed Asperger's/ASD & schizophrenia/schizoaffective

Not currently diagnosable/diagnosed but probable.

dyspraxia( mentioned by several (mental) health professionals)
dysgraphia(not dxed but, fit the criteria)
social anxiety(seen as part of the schizophrenia/schizoaffective)
total aphantasia(currently not diagnosable)

Have had mood swings in the past, but currently not depressed or (hypo) manic) . Just feel useless and worthless quite a lot of the time i.e go through recurring phases of it. I don't know for certain whether I belong or fit in anywhere. I'm not the kind of person to be on many members lists of forum friends.
Sweetleaf
Veteran


Joined: 6 Jan 2011
Age: 33
Gender: Female
Posts: 33,744
Location: Somewhere in Colorado
catpiecakebutter wrote:
Because of my triple diagnosis, of autism, ADHD and borderline personality disorder, am I disabled and mentally ill at the same time? Is bpd a mental illness and is autism and ADHD disabilities? I guess because I'm both disabled and mentally ill I feel I don't fit in either categories very feel. For example I could never make friends in special Olympics because of the borderline personality disorder due to not just being disabled but also mentally ill because I'm not just mental ill but disabled as well. Its like I have crossed wires and I guess feel similar to how some biracial people feel not fitting in. It can be confusing. Anyone else feel this way?
I mean I have autism, PTSD, chronic depression, social anxiety, generalized anxiety, at least traits of avoident and dependent PD plus I might have ADD or ADHD as well but I have not looked into that yet though I do plan to just not sure if I should look for an in person appointment or if an online appointment would work but Idk I find phone calls and talking over a computer a bit stressful. But anyways, I guess both my brothers have it and one of them did mention some things that made them think I could have it as well...like apparently litterally losing important items all the time could be part of that and that happens to me all the time. Also sometimes when people are talking to me I just zone out(I try not to but it still happens) and I am usually too embarrassed to tell someone 'I missed what you said, can you say it again.' so I just pretend I heard what they said and hope it wasn't something important they were expecting a more in depth response to.
As for fitting in I never really felt like I did....a few times growing up I had friends but idk never really any very close ones.

_________________
We won't go back.
Dear_one
Veteran


Joined: 2 Feb 2008
Age: 74
Gender: Male
Posts: 5,644
Location: Where the Great Plains meet the Northern Pines
I moved to a small town in a new province just after learning about my AS 16 years ago, and I've been starting to have panic attacks about things as simple as introducing myself to the new librarian. This week, a near neighbour asked me if I'm a handyman, and I confessed to doing all my own work. She hadn't been able to find anyone to do a few hours work needed before it snows, so I'm taking care of it. I knew that she was having some struggles of her own, and shared my story. Now, I've got a friendly spy to watch out for the town gossips, at least.

In general, I have sought out areas with more artists, as the definition of what fits in is broader there.
saimand
Raven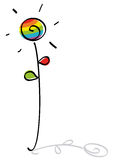 Joined: 23 Jun 2013
Age: 30
Gender: Female
Posts: 100
Location: Zagreb
Neither I fit in, neither I belong in.But I found one person who gets meand thats all that matters. Wenre not in love. But as one wise woman once said :'It's important to be loved but profound to be understood.'

_________________
nobody's perfect and I stand accused, for lack of a better word and that's my best excuse
Caz72
Veteran


Joined: 20 Feb 2013
Age: 50
Gender: Female
Posts: 1,062
Location: England