What a Good Aspergers Website?
Page 1 of 1 [ 5 posts ]
Kitty4670
Veteran



Joined: 18 Nov 2014
Gender: Female
Posts: 7,656
Location: California,USA
I want to know a good Aspergers site, I want to tell my friend about Aspergers, I want to learn more too about what I have, Cerebral Pasly, Aspergers, Psoriasis, Dyslexia, Learning Disability, I never got diagnosed with dyslexia. I really think I have Fibromyalgi too, my mom had it. I should learn about what I have at an early age. I guess I should say Autism, cuz of Autism & Aspergers are the same, I guess, I don't know what to believe.

_________________
You are my shining star that shine so bright that guide me to the light, so keep on rockin', cuz That's Rock and Roll
Bepidrix
Hummingbird


Joined: 18 Jul 2022
Age: 30
Gender: Male
Posts: 20

Autism and Aspergers were all but merged officially, but unofficially people often use both or sometimes even differentiate the two. (DSM IV FTW!)

This topic can be a bit of a minefield. The biggest Autism resource in terms of volume is probably Autism Speaks. However, Autism Speaks has a bit of a controversial track record, and in some places like the autism subreddit, speaking favorably of it is outright banned. My opinion is that they have cleaned up their act enough to be... not offensive, albeit still not my recommendation. They are probably best suited for people dealing with more severe versions of autism and, above all, parents of those with severe autism.

Just don't dig into their archives, lest you accidentally uncover some of the vaccine skepticism from their earlier days.

On the other hand you have ASAN, Autism Self Advocacy Network. They channel much more into the disability rights ethos of seeing the "problem" as not Autism but the way the world regards Autism. Personally I hate rocking the boat, so I find them a little off-putting. But for those High functioning individuals who feel like the (Neurotypical) man is keeping them down, ASAN might be right up your alley. And without a doubt, any Autistic adult who wants to make it in society needs to learn at what point they should stop assimilating and start self advocating.

There is plenty of stuff in between. https://autismsociety.org/ Looks pretty reasonable, although I'm not too familiar with them. Perhaps the best thing might be to browse multiple sources and see which one resonates with you most. Personally I revered Temple Grandin growing up and called her the "empress" of Autistic people, but looking back I realize that way of thinking.... is pretty much the polar opposite of mine, whoops. (Still admire her)

In the end, exactly where you start is less important than simple step of starting at all. Knowing your strengths and needs is critical for everything else to fit into place.
CockneyRebel
Veteran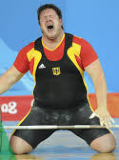 Joined: 17 Jul 2004
Age: 49
Gender: Male
Posts: 110,376
Location: In a quiet and peaceful garden where Mick Avory-like Sweet Peas grow.
CockneyRebel
Veteran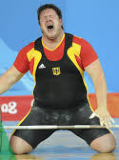 Joined: 17 Jul 2004
Age: 49
Gender: Male
Posts: 110,376
Location: In a quiet and peaceful garden where Mick Avory-like Sweet Peas grow.
AquaineBay
Veteran


Joined: 6 Apr 2017
Age: 29
Gender: Male
Posts: 1,019
Location: Houston, Texas
It depends on what you want to learn about exactly. Are you looking for something specific about the diagnosis or do want to learn about [insert diagnosis] in general. For general I would probably just type in Google about said diagnosis and start there looking at different information. If you want to get more in depth then probably a forum or something would give you more information as well as being able to talk with actual people and their experiences.

Autism is going to be tricky though because there are areas where people seem like they are intentionally misinforming others about it or don't really understand how it works(like in Twitter or Facebook). Also scientist and doctors don't really have a full grasp on it either so it's a hole that you have to have a strong will to go down. I can't give you a recommendation because even through all my research I still have to at times look up info and decipher it and also think about whether it is creditable or not.

_________________
Autism is a disorder not a personality trait!

"God grant me the serenity to accept the things I cannot change,
Courage to change the things I can,
and Wisdom to know the difference."