I drive a car but I am not ''interested'' in cars
Page 1 of 1 [ 10 posts ]
chris1989
Veteran


Joined: 2 Aug 2018
Gender: Male
Posts: 730
Location: Kent, UK
I do remember as a kid having toy cars and was a time interested in them. But now I have hardly any interest even though I drive a car but is partly because I had lessons persuaded by my dad who first got me lessons in a manuel car but learning that was hard. Then he got me lessons with someone who drove an automatic car and for a few years learnt in that and found it somewhat less stressful than a manuel car where you have to keep changing gears even when driving down a long straight road whereas an automatic does that by itself whilst I've got my hands on the wheel steering and my feet on the accelerator and brakes. I passed my hazard perception test after about 13 goes and only failed once on my driving test.

To be honest I don't feel as though I'm much of a different person even though I've driven in a car. There are times when I find it frustrating. Sometimes I feel like I'm still a bad driver, I have tendency to go quite fast, I sometimes slow down quite late and don't always leave a two metre space between me and the car in front of me. Yet I hate it when people drive too close behind me or look as though people are following me for the fun of it. I also hate being beeped at. I sometimes feel like I am the only idiot on the road who doesn't what he is doing sometimes.

I also seem to find myself envying those who do seem more interested in their cars or know exactly how to get one, sign all the paperwork on their own and know everything that works. My stepbrother who is 20, got himself one recently. I've never bought my own myself. When I got the one I drive now, my dad helped me in paying for it and signing the paperwork. Also, usually its not me that goes and has the MOT sorted, my dad has been the one who takes it down to be checked. Also the other day when we had been out for the day, the car broke down from a burst tyre and it wasn't me but my mum and sister who called for a recovery vehicle who picked us up and replaced the tyre for us which was great but it wasn't me but my mum who signed the paperwork.

I seem to be hard on myself sometimes for not being one of those people like my stepbrother who ''likes'' cars and seem to be able to sort out problems with them themselves and buy their own after they tire of their previous one. I seem to think other people who like me may not be ''interested'' in cars still do those the things I mentioned themselves without the help of anyone else in their family as though its just an essential like anything else and know exactly what to do and know how everything about their car works. I feel like the only one and yet I can do other things myself which I don't rely on parents for such as buying my own food, my own clothes, buying a new chromebook and pay for my own petrol though.
funeralxempire
Veteran


Joined: 27 Oct 2014
Age: 38
Gender: Non-binary
Posts: 18,328
Location: I'm right here
Personally I've never noticed having to shift as being a burden. I won't lie though, I used to find it really hard to use a manual in video games but once I started driving for real using a transmission started to just make sense.

_________________
You can't buy happiness; steal it.
戦争ではなく戦争と戦う
Radish
Veteran


Joined: 10 May 2022
Age: 63
Gender: Male
Posts: 13,091
Location: UK
I've driven manual cars for forty years. Can't imagine using an automatic gearbox. For me the car is just a way of getting around or carrying stuff. I'm not interested in cars at all and don't tend to notice makes or models of cars. I'm more interested in the number plates of cars in front of me and like to make words up from the letters.

_________________
This space intentionally left blank.
Where_am_I
Veteran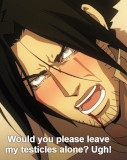 Joined: 28 Apr 2019
Gender: Female
Posts: 5,557

Some of my family members are really into cars.

As a kid I used be obsessed with makes of cars. I could name the model from a distance. I also noticed number plates. As an adult I was obsessed with Ferrari's.

I do appreciate a nice looking car (it's like looking at a rainbow), but I'm no longer obsessed with them. I don't drive either.

_________________
"A loaded gun won't set you free. So you say." - Ian Curtis
DuckHairback
Veteran


Joined: 27 Jan 2021
Age: 43
Gender: Male
Posts: 1,195
Location: Dorset
When I was a kid all I wanted was to drive something. I loved dodgems and stuff like that just because I got to drive. As soon as I was old enough I learned.

I'm in the UK where manual transmissions are standard and automatics are a bit of a curiosity. I miss changing gear on the odd occasion I drive an automatic.

I love driving but being that I have no interest in the cars themselves. I've always driven crappy cars. I don't care how they look or how fast they go. I've never paid more than £1000 for a car and I drive them until it becomes uneconomical to repair them.

_________________
Naturally occurring variant. Swollen oafish and wince positive.
MaxE
Veteran


Joined: 2 Sep 2013
Gender: Male
Posts: 3,658
Location: Mid-Atlantic US
When I was a kid my bicycle had a gearshift so I always understood the principle. When I was at the age to learn how to drive, both family cars were manual so of course I learned that way. I taught my son, but now that he and his wife share a car between them, it has to be automatic so she can drive it.
CockneyRebel
Veteran


Joined: 17 Jul 2004
Age: 48
Gender: Male
Posts: 109,289
Location: On a special base where the Christmas soldiers of the world live
temp1234
Veteran


Joined: 9 Apr 2022
Gender: Male
Posts: 1,859

Nades
Veteran


Joined: 8 Jan 2017
Age: 1932
Gender: Male
Posts: 3,001
Location: wales
Then a Peugeot seems like a perfect car for you.

Seriously though I'm the same. I drive my dad's BMW occasionally and it's nice to drive but the money any high end car costs to maintain it alone makes me wince. For the sake of my licence it's best I don't too seeing ended up doing over 125mph last time I had the BMW.
lostonearth35
Veteran


Joined: 5 Jan 2010
Age: 48
Gender: Female
Posts: 11,388
Location: Lost on Earth, waddya think?