SAP (Satisfactory Academic Progress) vs. Special Needs Stude
Page 1 of 1 [ 4 posts ]
Fenn
Veteran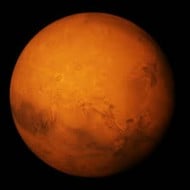 Joined: 1 Sep 2014
Gender: Male
Posts: 2,193
Location: Pennsylvania
SAP (Satisfactory Academic Progress) vs. Special Needs Students

About my 22 year old son (DS22).

At first I thought it was just his college. I stumbled across some
evidence that it is the Feds to blame.

Example: (random college)

https://financialaid.uiowa.edu/eligibility/sap

What the feds say:

https://studentaid.gov/understand-aid/e ... g-eligible

So what this basically means:

If you take a light load because of being a special needs student (he is diagnosed both
ADHD and Autism, with a IQ over 140)
you are in a "sudden death" situation. If you take one or two classes and do well you are
fine. If you don't do well, you can trigger the "SAP" rule and they
can throw you out.

This makes me so mad.

Autism and ADHD have executive function issues. This makes rote
learning harder, and more time consuming. The classes he needs to
graduate are heavy (VERY HEAVY) on rote learning. Out original
strategy was to take the class, and if he didn't pass, just take it
again right away. He has to learn at some point. But NO - SAP says
he must be academically dismissed is he doesn't pass. If he petitions
for readmission, then If he takes the same class again and passes the
grade replaces the previous grade. The previous failure disappears.
But if he fails again he is permanently dismissed.

It is a filter, and not a school.

But if it is a federal law every school will have the same rule.
Is there ANY WAY to win at this game?
Can he EVERY get his degree?
He literally needs only two more classes to graduate, but if he fails
either of them - out for good.

Aaaaaaaaargh!

_________________
ADHD-I(diagnosed) ASD-HF(diagnosed)
RDOS scores - Aspie score 131/200 - neurotypical score 69/200 - very likely Aspie
timf
Veteran



Joined: 25 Oct 2013
Gender: Male
Posts: 1,036

DW_a_mom
Veteran


Joined: 22 Feb 2008
Gender: Female
Posts: 13,660
Location: Northern California
We didn't run into that rule, but I do agree that navigating the different rules can be annoying and nonsensical; bureaucracy it's "best."

Somehow I always found a workaround to get my son where I wanted him to go. Takes some creative thinking, but I found administrators wanted to do what was best for the unique child, just had their hands tied by various laws that didn't always work to produce the best result. When I could get to a suggestion that cost no extra money and didn't break any rules, I pushed and pushed until they gave it to me. Pretty much as simple and complicated as that. I can be very stubborn and persuasive. But, really, if something will help my child, not cost extra, and not break a regulation, why wouldn't they do it? I played that line on repeat as often as necessary.

_________________
Mom to an amazing young adult AS son, plus an also amazing non-AS daughter. Most likely part of the "Broader Autism Phenotype" (some traits).
Fenn
Veteran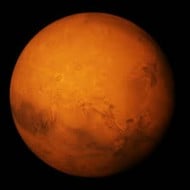 Joined: 1 Sep 2014
Gender: Male
Posts: 2,193
Location: Pennsylvania
The one loophole we have found is to have him take classes at another school. If he is a transient student the rule may not apply. If he does well he can transfer the credit. If he doesn't we just don't tell them. He can take again.

_________________
ADHD-I(diagnosed) ASD-HF(diagnosed)
RDOS scores - Aspie score 131/200 - neurotypical score 69/200 - very likely Aspie