Going somewhere to do something I've never done before today
Page 1 of 1 [ 3 posts ]
goldfish21
Veteran


Joined: 17 Feb 2013
Age: 40
Gender: Male
Posts: 18,520
Location: Vancouver, BC, Canada
Coffee time, then off to pick up one of my 15yo Godsons and rip to Squamish where we're going to hike up the backside of the Stawamus Chief and maybe around some other areas nearby. In all the times I've gone to Squamish I've never ever even gotten near the base of the Chief, just driven past it or seen it in the background as I'm kiteboarding on Howe Sound. (Pacific Ocean)

It's apparently a pretty easy little trek - my out of shape brother has done the first peak and my friend ran up it with a dog. But according to google it takes longer than I thought so I'd better shower up and gtfo asap so I maybe have time to hit up a kiteboarding shop in town there too.

Google:

First Peak is a 4km round trip from the Chief parking lot and will take an average group around 3 to 4 hours. Fast parties can do it 1.5-2 hours. Second Peak is a little longer at 5km and will take most groups 4 to 5 hours. Third Peak is 7km and should be given 5 to 7 hours.


It doesn't bother me if we don't go all the way to the 3rd peak or anything - I have no idea the exact geography anyways; I've just seen the famous cliff face from the front, where people travel from across the country and beyond to go rock climbing. Hopefully the first peak is high enough up to get views - dunno if you have to go all the way to the 3rd to look out ? Not sure if the peaks are leading up to the cliff, or parallel to it so you're at one end at the first peak.. views from the top should be stellar of people kiteboarding on the ocean way down below!

Annnnnnyways, I'ma get ready and go find out - muchos betta than googling the answers. :p Supposed to be 25C today, too, so pretty warm as long as the Sun's up!



edit: couple google images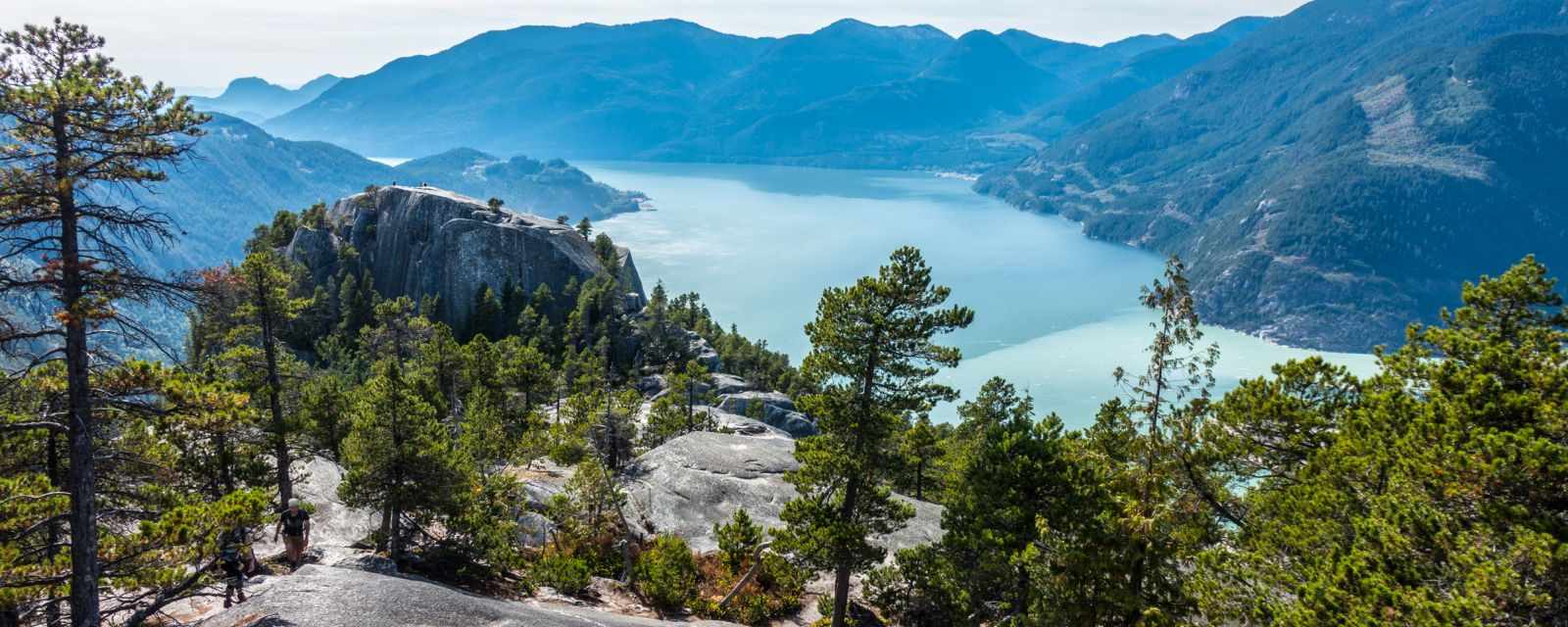 _________________
No

for supporting trump. Because doing so is deplorable.
Where_am_I
Veteran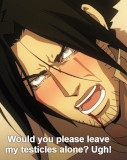 Joined: 28 Apr 2019
Gender: Female
Posts: 5,490

goldfish21
Veteran


Joined: 17 Feb 2013
Age: 40
Gender: Male
Posts: 18,520
Location: Vancouver, BC, Canada
We hiked all 3 peaks (even though we didn't know where we were going and had to ask for directions a bunch of times due to very few trail markers) & eventually trekked out via the North Gully which is as quick as you can head out in a straight steep shot down since we had to make good time to make it down before it got too dark. We got lucky and made good time on the way down and by the time it was getting dark it was pretty easy going. Saw chipmunks and blue jays, but no bears even though they're around.

We saw 3 paragliders, 1 parasailer on the ocean but no kiteboarders as the wind wasn't good for that, rock climbers, and apparently we Just Missed seeing 5 BASE jumpers hucking off a cliff and pulling their chutes right away - someone showed us a phone vid of it. Also, apparently some people bungee jump there, and there's a "King Swing," rope swing that's hundreds of feet up, same for a slack line like 400' up. Didn't see those things but I've seen some pics and vids online and in the news.

Pretty busy spot!

The rest of Squamish is always buzzing with everything else possible to do outdoors, too - which is why it's the "Outdoor Recreation Capital of Canada."

I did take a bunch of pics and some okay panoramas and will pick some and share later. (Family visiting rn and I need to go shower.)

I was pretty impressed with my Godson Jordan completing all of it - he's quite a bit overweight, has short legs, and hiked up Mount Seymour on Friday sooo, he did Really Well completing this and didn't really b***h or complain, just followed my lead and instructions when I turned up the pressure and told him we had to make it down as fast as safely possible before it gets too dark and we're fkn lost in bear country.


We did trek out the last bit with two hikers that had bear spray just in case and one of them had a slightly injured ankle so appreciated the extra company and cell phone lights so he knew he'd safely make it down.

Then we hit up Mags 99 for Mexican chicken chimichangas for dinner before the rip home.. with a stop for baking soda in case the kid has cramped up muscles tmw morning and needs to do a baking soda lactic acid flush so he can go to school. He was allowed to come out, but Has To go to school.

Sucks the evil guardian of another Godson wouldn't let him come with us. :/ She's been isolating him from family 100% for ~9 months or so just to be cruel. b***h.

But whatever, we had a pretty awesome day trip over all.

_________________
No

for supporting trump. Because doing so is deplorable.