Steve Bannon sentenced to four months in prison
Page 1 of 1 [ 5 posts ]
ASPartOfMe
Veteran


Joined: 25 Aug 2013
Age: 65
Gender: Male
Posts: 30,461
Location: Long Island, New York
Steve Bannon sentenced to 4 months in prison for flouting House Jan. 6 panel

Quote:
A judge has sentenced former Trump political adviser Steve Bannon to 4 months incarceration and a $6,500 fine for criminal contempt of Congress. The judge says he's prepared to let Bannon remain free while he appeals his convictions as Bannon is unlikely to flee or pose a danger to the community.

Bannon flouted demands for documents and testimony from the panel investigating the Jan. 6, 2021, attack on the U.S. Capitol. Lawmakers on the House Select Committee wanted to know why he said a day before the siege that "all hell is going to break loose tomorrow."

Federal prosecutors were seeking what they describe as a "severe" penalty: six months in jail and a fine of $200,000. In court papers earlier this week, they said Bannon pursued "a bad faith strategy of defiance and contempt."

Bannon sat quietly and did not react as asked U.S. District Judge Carl Nichols delivered the sentence.

No one has been incarcerated for contempt of Congress in decades
The Justice Department took the unusual step of listing a series of bombastic and demeaning statements Bannon made about the justice system and lawmakers in their court filing.

He called House Select Committee Chairman Bennie Thompson, D-Miss., "gutless" and said the panel is conducting a "show trial." Bannon used his podcast, which traffics in conspiracy theories, to target people he considered his political enemies.

Jan. 6 subpoena tracker: Here's who the House select committee wants to hear from
POLITICS
Jan. 6 subpoena tracker: Here's who the House select committee wants to hear from
Bannon refused to turn over even a single piece of paper to the Jan. 6 committee, and he also refused to cooperate with the probation office in advance of his sentencing, prosecutor J.P. Cooney wrote.

After his indictment last year, Bannon promised reporters, "this is going to be the misdemeanor from hell for Merrick Garland, Nancy Pelosi and Joe Biden."

Things didn't turn out that way. Bannon put on no defense during his trial in July and a jury took fewer than three hours to convict him.


_________________
Professionally Identified and joined WP August 26, 2013
DSM 5: Autism Spectrum Disorder, DSM IV: Aspergers Moderate Severity

"My autism is not a superpower. It also isn't some kind of god-forsaken, endless fountain of suffering inflicted on my family. It's just part of who I am as a person". - Sara Luterman
Aspiegaming
Veteran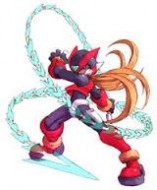 Joined: 11 Sep 2012
Age: 31
Gender: Male
Posts: 2,311
Location: Hagerstown, MD
Perhaps this will delay his radical movement's attempts to have the constitution rewritten.

_________________
I am sick, and in so being I am the healthy one.

I know what I hate in life and I love the fact that I hate these things in life.

If my darkness or eccentricness offends you, I don't really care.

I will not apologize for being me.
AnonymousAnonymous
Veteran


Joined: 23 Nov 2006
Age: 33
Gender: Male
Posts: 66,264
Location: Portland, Oregon
cyberdad
Veteran



Joined: 21 Feb 2011
Age: 55
Gender: Male
Posts: 30,663

Dox47
Veteran



Joined: 28 Jan 2008
Gender: Male
Posts: 13,254
Location: Seattle-ish