Would it be weird if I suddenly got friendly.
Page 1 of 1 [ 8 posts ]
Sweetleaf
Veteran


Joined: 6 Jan 2011
Age: 33
Gender: Female
Posts: 33,762
Location: Somewhere in Colorado
Like if I made a more actual point to say good morning to my coworkers or If I am heading out for my shift and someone is in the break room wish them a good rest of their day. LIke if I have not been doing that(because of my social anxiety) would it be weird if I start....just now after seeing the newer employess a couple times I don't feel as uncomfortable around them but I always hold back and feel afraid to talk to people. Should i just take the plunge an try to be more proactive of greeting them or giving a word of goodbye when I am heading out and someone is in the break room which is where the door out is.

But I guess since I present as being too quiet it would be weird to people if I just showed up being more friendly but idk since at this point I have been there longer than any new employees I am like a person that has been there so it might also help the morale of newer workers if me 'a more experienced worker' acknowledges them a bit more. But yeah idk I don't feel that confident I just feel I am still a lowly worker so who cares about me. Also a lot of the new employees are younger than me but I still feel intimidated like it is still scary for me to try and start an interaction. We just get a lot of temporary employees to and for a while there was a girl working who was more outgoing and nice and friendly....and I found myself interacting with her ok. But this time around it is so many introverts where maybe we alll have a hard time making the first move on interaction. And so it is like should I take the plunge of trying to be more friendly at the risk of seeming cringy or just stay super quiet which also probably makes other people uncomfortable.

_________________
We won't go back.
Sweetleaf
Veteran


Joined: 6 Jan 2011
Age: 33
Gender: Female
Posts: 33,762
Location: Somewhere in Colorado
It is ok y'all aren't sure what to say. I think I will take the plunge a little, like if we're all a bunch of socially akward weirdos at my job what harm would it do if I try and be more friendly. Idk I honestly hate going through the whole day silently but I am so afraid of social interaction that is what happens half the time. But I hate it, I want to talk to people I just don't know what to say...

Also half the time is an underexaggeration, it is actually all the time except for the one older co-worker of mine who showed me what all to do on the job, but she is friendly and nice so she is easy to talk to, and since we had to work together initially so she could show me how to do all the things I got to feel more like I knew her. So I can talk to her just fine...but I have a lot of social anxiety about interacting with people I don't know and worry also people will think it is weird if I litterally only talk to one other person. But it is basically only because she talked to me first it feels like just as outlandish of a disabilty as zoolander not being able to turn left or whatever exept for me is like I can't socially interact unless someone talks to me first. I got around it for dating by using dating sites because that block is not as present in online interaction so it gave me a chance to chat with them before meeting so when we met up I would feel comfortable talking to them since we had already interacted. But its not like I talk to new coworkers online before meeting them in person, so thus I am stuck having an extremly hard time talking to them.

_________________
We won't go back.
Mountain Goat
Veteran


Joined: 13 May 2019
Gender: Male
Posts: 12,998

Sweetleaf
Veteran


Joined: 6 Jan 2011
Age: 33
Gender: Female
Posts: 33,762
Location: Somewhere in Colorado
klanka
Veteran


Joined: 31 Mar 2022
Age: 44
Gender: Male
Posts: 1,517
Location: Cardiff, Wales
SpaceMartian
Blue Jay

Joined: 5 Jan 2022
Age: 25
Gender: Male
Posts: 89
Location: Internet
Well, good realtionships at workplace are a real nice thing to have and can make the difference. Bad realtionships on the other hand can even get you to change your job and give you lots of trouble and headaches. With temporary people the good thing is that they may not be there for long, so if some are insuportable, it won't be for long, but if you like someone... well not for long either. It's a very personal thing to try and decide, but it all depends on how much energy being friendly it actually takes. You can try, but carefull getting burned out. In my case, I know what I'd do, cordial professional interactions and nothing else, I can't support more people in my life, can't support more drama either, unless someone is very likeable, just be nice and forget they even exist.
Fenn
Veteran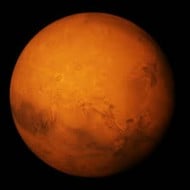 Joined: 1 Sep 2014
Gender: Male
Posts: 2,055
Location: Pennsylvania
Sweetleaf wrote:
Mountain Goat wrote:
Smile at them. That way you do not have to talk.
Well we have to wear masks on the job, so that is a little difficult.
What kind of mask?
A genuine smile involves the eyes.
Some time when you are laughing run to the bathroom and look at your eyes (famous actors do this kind of thing) study other people's faces when they smile. The eyes are involved and the mussels and skin around the eyes. Then practice.
Also pay attention to how people at work talk to each other. Take notes. Then try things like saying "what's up" or "hey" or whatever the standard greeting is where you work. Pretend you are a spy or scientist. See if you can break the code.

_________________
ADHD-I(diagnosed) ASD-HF(undiagnosed - maybe)
RDOS scores - Aspie score 131/200 - neurotypical score 69/200 - very likely Aspie
goldfish21
Veteran


Joined: 17 Feb 2013
Age: 40
Gender: Male
Posts: 18,579
Location: Vancouver, BC, Canada
Might be out of your usual conduct, but not necessarily weird. If anyone were to comment on it, just tell them you're feeling less shy & anxious than usual and felt like saying hi now that you're more comfortable around people. No real shame in saying something like that if someone inquires or is surprised that you're being more friendly. Can't imagine anyone's going to be a real dick about it or anything.

Really, they might just be a little surprised at the mood shift and show that they're a bit surprised, but I can't imagine anyone's going to be a rude jerk about it. Worth a shot, imo.
_________________
No

for supporting trump. Because doing so is deplorable.