Can't say or do the right thing
Page 1 of 1 [ 8 posts ]
verbose
Butterfly


Joined: 27 Oct 2022
Gender: Male
Posts: 11
Location: Portlandia
Hello. I am autistic. I recently discovered this a few weeks ago. It explains everything. But things are too far gone. My wife I think is worn out with my quietness and inability to read her emotions. I seem to very easily upset her or make her angry at me. For example, I walked away from our 4yo son who was shouting at me, knowing that my wife who was in the next room would take care of him. I heard her go in and take care of him. But now she's cold and angry at me for not properly tagging her in. Maybe I genuinely messed up. But it seems that I will now have to live in the doghouse for a week before she will be loving toward me again. And this just compounds my shutdown. I was just at the point where I was tentatively looking forward to the weekend with both of them, but now everything feels ruined. I feel like going for a long drive or having a long drink or watching a long movie, but I'm so tired and still sick from a nasty cold and so shut down that I don't know that I can or want to do anything at all. I hate myself and that I end up in some version of this situation every week it seems. I'm living my life in a state of shutdown with someone who seems done with me and for whom the real explanation comes way too late to help explain anything. I don't know if I'm over-sharing, over-simplifying, or screaming into the void, but I feel extremely isolated and adrift. I don't know what to do next. I'm feeling very worn out feeling worn out. I just want it to end.
PIERINA
Butterfly


Joined: 4 Nov 2022
Age: 55
Gender: Female
Posts: 10
Location: California
Hi. I'm new too I just joined right now. Well I was married for 20 years and it was hard. I also have six kids and I can't forget the time my adult daughter came to crying because the lady she'd been taking care of had passed away. I just sat there and looked at her as she was really crying her eyes out. I didn't realize she needed a hug because I wouldn't want a hug I don't think anyway. Are you sure you walked away from your daughter to leave her for your wife to deal with or maybe did you not know what to do or that you were supposed to do anything? I'm not judging you at all cuz I would've done what you did and wouldn't have seen anything wrong with it.
auntblabby
Veteran



Joined: 12 Feb 2010
Gender: Male
Posts: 112,825
Location: the island of defective toy santas
timf
Veteran



Joined: 25 Oct 2013
Gender: Male
Posts: 1,036

Chuckster
Toucan

Joined: 14 Jul 2022
Gender: Female
Posts: 255

She could also be a bit more open about her expectations - expecting you to read her mind, and then pouting about it, won't work, especially if she knows you're autistic.

Btw 4 year olds aren't easy to handle and it's usually easier for women to handle children of any age. I don't get how she expects you to be an expert in such matters.

I've had similar situations too many times which might explain my slightly bitter attitude towards that matter. People should elaborate on their expectations and not pout once they figure out we're not telepathic.

If she won't show any understanding towards your issues, perhaps YOU should show some compassion towards yourself, you deserve it.

_________________
For in that sleep of death what dreams may come.
verbose
Butterfly


Joined: 27 Oct 2022
Gender: Male
Posts: 11
Location: Portlandia
Thank you for all your understanding. It really helps. I walked away to avoid having an outburst of my own that would be much harder to walk back. So getting out of the situation is the lesser of two evils. And helps me get some equilibrium and distance from the negative stimulation. Today I explained to my 4yo in basic terms what happened and why he shouldn't shout at all and that I'm very sensitive to it. And he's not earning the no shouting Star when he shouts.

I also found that my wife had calmed down a lot, and was actually being loving to me. The suggestion to show her the post was on the right track, it helped me collect my thoughts as a first draft and talk to her about it more calmly this morning. As it turns out, she was also struggling with physical pain, a stomach ulcer, and had to go to the doctor. We are all snuggling on the couch now. I'm making spaghetti with butter, toasting fresh bread, and cheese cubes. Good food for all of us.
CockneyRebel
Veteran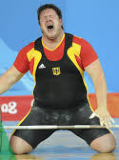 Joined: 17 Jul 2004
Age: 49
Gender: Male
Posts: 110,413
Location: In a quiet and peaceful garden where Mick Avory-like Sweet Peas grow.
autisticelders
Veteran


Joined: 23 Feb 2020
Gender: Female
Posts: 1,619
Location: Alpena MI
I love a story with a happy ending. It takes time to develop self understanding in light of the new autism perspective diagnosis. It sounds like you and your wife are communicating and supporting each other. Wonderful and makes me glad to hear about it! cheering you all on.