Not knowing what you feel - physically
Page 1 of 1 [ 3 posts ]
magz
Forum Moderator


Joined: 1 Jun 2017
Age: 38
Gender: Female
Posts: 15,936
Location: Poland
I wonder if anyone on WP relates.

People were really surprised when I mentioned that I need to be careful not to forget to eat because I do almost not notice hunger.
Today I was in a really bad mood and only after some tense conversation with my husband, I realized my shoulders are all aching after yesterday's training. I asked my husband if he ever is in pain without realizing it and he said - no way.

Apparently, I have very poor connection with my body - or so deep focus that signals from the body get mostly ignored.

I wonder if there are people on WP who experience something similar.

_________________
Let's not confuse being normal with being mentally healthy.

<not moderating PPR stuff concerning East Europe>
blazingstar
Veteran


Joined: 19 Nov 2017
Age: 69
Gender: Female
Posts: 6,054

I am detached from my body and super-sensitive at the same time.

On the grand scale, I do not recognize hunger or worse, thirst. I have no trouble eating because I enjoy food. Fluids I must remember consciously. I have even had some close encounters with dehydration. One just last year. I started feeling faint; my blood pressure was at a level one would see in heart failure.

I have trouble recognizing and describing pain and fatigue.

But I am alert to subtle changes such as incipient colds or flu, dizziness, nausea.

_________________
The river is the melody
And sky is the refrain - Gordon Lightfoot
Where_am_I
Veteran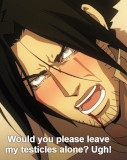 Joined: 28 Apr 2019
Gender: Female
Posts: 6,392
Location: London
Yeah, I can relate. I even have to keep note of how much water I'm drinking so that I don't forget to drink enough (suffered from dehydration a few times because of that!).

I have to set an alarm to remind me when it's time to eat. My workout routines help me remember, too.

_________________
"A loaded gun won't set you free. So you say." - Ian Curtis