Post Your PS4 COMPLETE collection, or Faves, please?
Page 1 of 1 [ 3 posts ]
offa1996
Tufted Titmouse

Joined: 19 Jan 2023
Age: 26
Gender: Male
Posts: 36

My PS4 Library.

I can recommend, tell you about them, etc.

In order of how much I like them, sorted:

RPG:
Skyrim



Mount and Blade: Banner Lord



The Outer Worlds



Assassin's Creed:
Valhalla


Odyssey

Greedfall



Monster Hunter World



Dying Light

Elite Dangerous



Kingdom Come: Deliverance



Persona 5

Elden Ring (***** this **** game)



Shadow of War (*****!)



Death Stranding



Sims 4 (it was free) (still is, btw)

Dragon Age: Inquisition



Dragons Dogma Dark Arisen



Fallout 4



Far Cry 5



God of War



The Witcher 3




Watchdogs 2





FPS Games:

Metro Exodus



Insurgency Sandstorm



Verdun



MGS Phantom Pain




The Hunter



Battlefield 5



Homefront: The Revolution



Star Wars: Battlefront 2


BIG disappointment

Tom Clancy
The Division 1 and 2


Ghost Recon Breakpoint


Wildlands



DayZ



My library number of purchased games is 52, but some of them are those quirky little freebies that litter PSN Store like weeds.
BreathlessJade
Velociraptor


Joined: 25 Aug 2022
Age: 39
Gender: Male
Posts: 448
Location: Cali
i don't have access to my account at this moment so i'll write what i can remember

Kingdom Hearts complete collection except the music one



Assassin's Creed



Valhalla, Odyssey, Origins, Black Flag, Unity, 3 (patriotic)

My Time at Portia



playing this currently

Stardew Valley





Second Son




Tekken 7

Dark Cloud 1 & 2




GTA

it's very hard for me

Lego!! !




Ninjago, Movie 2, batman 3, starwars TFA, Marvel collection, worlds, hobbit, Jurrasic park/world

Just Cause 4



Sim4

so hard to manage life, just like mine hehe

Cuphead



Guacamelee 1&2



Uncharted Drake Collection




Tomb Raider, shadow, and rise (3 games)





Ratchet and Clank




Tony Hawk pro skater 1&2



my coordination is bad on this

wwe 2k20


i only like making characters

God of War




Spirit of the North


so pretty but so boring

World of Final Fantasy



Agatha Christie-the abc murders

it looks so nice

i also have many arcade games like Monster boy and Alex Kid...

that was a fun question
Aspiegaming
Veteran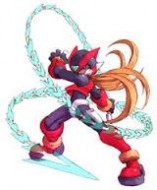 Joined: 11 Sep 2012
Age: 31
Gender: Male
Posts: 2,400
Location: Hagerstown, MD
Question: can I add PS5 to this list?

_________________
I am sick, and in so being I am the healthy one.

I know what I hate in life and I love the fact that I hate these things in life.

If my darkness or eccentricness offends you, I don't really care.

I will not apologize for being me.