Georgia teacher fired- read gender identity book to students
Page 1 of 1 [ 2 posts ]
ASPartOfMe
Veteran


Joined: 25 Aug 2013
Age: 66
Gender: Male
Posts: 33,213
Location: Long Island, New York
Quote:
A Georgia school board voted along party lines Thursday to fire a teacher after officials said she improperly read a book on gender fluidity to her fifth grade class.

The Cobb County School Board in suburban Atlanta voted 4-3 to fire Katie Rinderle, overriding the recommendation of a panel of three retired educators. The panel found after a two-day hearing that Rinderle had violated district policies, but said she should not be fired.

She had been a teacher for 10 years when she got into trouble in March for reading the picture book "My Shadow Is Purple" by Scott Stuart at Due West Elementary School, after which some parents complained.

The case has drawn wide attention as a test of what public school teachers can teach in class, how much a school system can control teachers and whether parents can veto instruction they dislike. It comes amid a nationwide conservative backlash to books and teaching about LGBTQ subjects in school.

Rinderle declined comment after the vote but released a statement through the Southern Poverty Law Center, which helped represent her.

"The district is sending a harmful message that not all students are worthy of affirmation in being their unapologetic and authentic selves," Rinderle said in the statement. "This decision, based on intentionally vague policies, will result in more teachers self-censoring in fear of not knowing where the invisible line will be drawn.

The board's four Republicans voted to fire Rinderle, while three Democrats voted against firing her after unsuccessfully seeking to delay the vote. Superintendent Chris Ragsdale, who is backed by the Republican majority, had originally recommended Rinderle be fired.


_________________
Professionally Identified and joined WP August 26, 2013
DSM 5: Autism Spectrum Disorder, DSM IV: Aspergers Moderate Severity

"My autism is not a superpower. It also isn't some kind of god-forsaken, endless fountain of suffering inflicted on my family. It's just part of who I am as a person". - Sara Luterman
IsabellaLinton
Veteran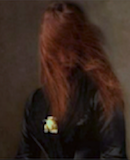 Joined: 1 Nov 2017
Gender: Female
Posts: 66,322
Location: Chez Quis