Any Democrats out there in favor of the Electoral College?
Page 1 of 1 [ 8 posts ]
At least two presidential elections in the Twenty First century were awarded to the GOP despite the fact that the Dems got most of the popular vote.

So the issue of whether or not we should maintain the institution of the Electorial College is tainted by partisan self interest. The EC works against the Dems, and benafits the GOP.

So in this thread lets take partisan self interest off of the table.

Are there any ...Democrats, Greens, Libs, Progressives (anyone slightly to extremely left of center) who ...think that the EC is a good idea?

Just on principle is a good just idea (despite the fact that hurts you in elections).

If so ...state your case in this thread.

If you are the opposite...a Republican who wants to eliminate the EC despite the fact that the EC helps your party you can state your case on the companion opposite thread.
goldfish21
Veteran


Joined: 17 Feb 2013
Age: 41
Gender: Male
Posts: 21,589
Location: Vancouver, BC, Canada
Separate issue.

There is gerrymandering. And lately its done more by the local GOP than by the Dems. So that potentially amplifies the problems of the EC.

But even if gerrymandering were to magically disappear the EC make representation lopsided.

The number of electorial votes a state gets is the number of senators plus the number of reps in congress. The District of Columbia is not an actual "state" and thus has no representation in congress, but during a POTUS election we pretend its a state and give it the minimum number of electors (every state gets two senators, and at least one rep, so DC gets three electors).



The smallest population states (like Alaska and Vermont) all get three electors. Most of the states get more than the minimum.

The second biggest population state is Texas with 30 million people. One of the smallest is Wyoming with 586 thousand people.

Texas gets 38 electorial votes while Wyoming is in the "three club" of having only three. HOWEVER that means that Wyoming has one elector for every 195 thousand people, while Texas gets one for every 789 thousand population.

So the vote of each Wyoming voter is worth four TIMES the vote of each Texan!

True. They are both red states. But still...see how lopsided that is?

That its lopsided is undenialable. But does that make in "unfair". Thats the question.

For fun here some more of the two extemes in population of US states.

Washington DC gets one elector for every 224K voters, and Biden's home state of Delaware gets 300k.

On the other end the biggest population is California's fifty five million who get 38 electors- yielding one electorial vote for one for every 709k, New York gets one for every 700K, and Florida one for every 733K.
Last edited by naturalplastic on 26 Sep 2023, 7:13 pm, edited 1 time in total.
IsabellaLinton
Veteran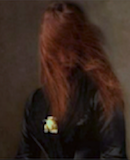 Joined: 1 Nov 2017
Gender: Female
Posts: 66,409
Location: Chez Quis
TwilightPrincess
Veteran


Joined: 28 Sep 2016
Age: 39
Gender: Female
Posts: 17,516
Location: en la niebla
I'm NOT in favor of it. It causes too many problems. It often fails to reflect what Americans actually want.

_________________
"Les grandes personnes ne comprennent jamais rien toutes seules, et c'est fatigant, pour les enfants, de toujours et toujours leur donner des explications." - Le Petit Prince
Fnord
Veteran


Joined: 6 May 2008
Age: 66
Gender: Male
Posts: 59,360
Location: Stendec
I declare no political affiliation, and I am against the Electoral College.  It removes the power of the vote from the hands of ordinary citizens.
_________________ 
No love for Hamas, Hezbollah, Iranian Leadership, Islamic Jihad, other Islamic terrorist groups, OR their supporters and sympathizers.
IsabellaLinton wrote:
I'm not American but I think it's good.
It's similar to our Parliamentary constituencies, with ridings and MPs.
Actually the EC probably is a vestige of the British Parliamentary influence in the creation of the US system.
in modern Britain voters vote for their local rep to the House of Commons ( just like we Yanks vote for our reps to Congress), but not for the head honcho of the Country (the Prime Minister) because Parliament picks him.
Some of the Founding Fathers didnt want voters directly voting for the president and wanted him picked by Congress. So we ended up with this compromise system in which voters vote but dont actually pick the POTUS because this adhoc "college" made to look like the congress - really does the picking.
More fun with numbers.

It occurred to me one day that there could be a "compromise", or a transitional system, away from the current EC to wards , but not all of the way to straight voting.

The way to do it would be to subtract the stand ins for the Senate out of the equation but keep the stand ins for the House. The present equation is each state gets one elector for each senator it has and one for each rep to the house it has. The reps are based upon population size (not perfectly, the smallest states get one just for being a state and gradually get more as their population increases), but each state gets two senators (and thus two addition electors) regardless of population size.

The "good" thing about this is that evens out the power of states, but the bad thing is it reduces the power of individual voters in big population states (as shown in my above posts).

So what would happen if we just subtracted the two electors in the College that each state gets as stand ins for its senators But kept those for the reps...which are more based on the states real population size?

What if my proposed reform had happened in the two last notorious elections of 2000, and 2016, when the candidate with the most popular votes was denied office by the EC?

In 2000 Gore got 51 million votes to W. Bush's 50.5. But Bush won the election with the EC going 271 to 266.
Bush won thirty states to Gore's 21 (including D.C.).

If they had used my system both would have had two fewer electorial votes for every state they won. That would knock Gore down to 244 votes, and Bush down to 211. So Gore would have won.

Twenty sixteen was even more lopsided. Hillary won by three million popular votes. But, incredibly, in contrast to two thousand, even if they had used my proposed system Trump STILL would have won!

Twenty states went for Hillary. thirty for Trump. One state was oddly split. Maine gave two of its three to Hillary, and one to Trump. Since thats two thirds...lets be generious to Hillary and give her Maine.

So that would be 21 vs 30. Using my system each get docked two for each state they won. Hillary looses 42 of her 227 Electorials and Trump looses 60 of his 304. Making it Hillary 185 to Trumps 304. So Trump would still win despite loosing by a much bigger gap in the popular vote the W did in 2000.