Going in for a diagnosis next month-what do I do to prepare?
Wolfpup
Veteran


Joined: 14 Apr 2007
Age: 42
Gender: Male
Posts: 1,637
Location: Central Illinois, USA
I'm confusing myself now. I don't think OCD can cause social interaction issues, so now I'm back thinking I was right, and I do have Asperger's in addition to OCD.

I feel guilty for continuing to update this with my thoughts, but I don't have much of anyone to talk to, certainly not about this stuff (outside my mom and one other person), so ...


I'm reading through parts of this report again. The part that makes me so mad is this:


Quote:
Mr. X experiences pronounced depression. His emotions are somewhat labile and he struggles to find enjoyment in everyday activities. Mr. X has difficulty understanding and controlling his emotions, and chronically feels empty or bored.
None of that is REMOTELY true. I virtually NEVER feel bored, and I get all kinds of enjoyment out of my day to day life. When I pressed him on this, he claimed as proof that I was depressed that I don't go out and do...I don't know what. Some kind of unspecified activities with unspecified people
Quote:
...He is quiet in social situations and lacks self-confidence...Mr. X is typically withdrawn and feels distant from others...
There's other stuff like that in there. His explanation is depression. Mine is that after I had YEARS of other people making fun of me and shooting me down because I don't know how to fit in right, eventually I just gave up. Why would I keep trying, when I kept getting made fun of, don't know if someone genuinely likes me or is interested in what I'm saying, etc.? The safe thing to do is to just limit myself to "safe" conversations about specific tasks-work, or whatever.
nominalist
Supporting Member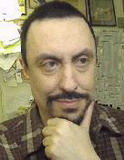 Joined: 28 Jun 2007
Gender: Male
Posts: 2,945
Location: KC area (born in NYC)
Wolfpup wrote:
I'm confusing myself now. I don't think OCD can cause social interaction issues, so now I'm back thinking I was right, and I do have Asperger's in addition to OCD.
Much of what I see in the literature is about brain centers and paths of neurotransmission. The autisms, OCD, ADHD, and others are similar in this regard.
My own psychiatrist, for instance, believes that, if you relax the criteria for OCD in the DSM-IV-TR, almost all aspies have OCD. In any event, there is a high comorbidity rate of OCD in persons with Asperger's autism.
fathom73
Blue Jay

Joined: 3 Sep 2007
Age: 43
Gender: Female
Posts: 94
Location: MOB
I think it is okay to embarass yourself in front of a doctor, to get the point across. It was very hard for me to admit certain things to my new doctor, but when I thought he would laugh at me, he just said ok and wrote it down, as if it were normal. I am in the process of getting a diagnosis, and I am scheduled to go for tests in a couple of months (had to save up to cover what insurance wouldn't pay). The doc said it would be about 3-4 hours, then on the following visit I'll have to answer some questionnaires with him. Sounds like it will be exhausting, but I will be glad to get it over with. I look forward to some sort of treatment.
Danielismyname
Veteran



Joined: 2 Apr 2007
Age: 38
Gender: Male
Posts: 9,599

I kinda went looking for other "things" when my OCD wasn't explaining everything--it was only explaining a small portion of what I was experiencing.

Albeit, social impairment wasn't what led me on my "journey" (OCD doesn't cause the social impairment you'll find in ASDs; it can annoy the hell out of people when you stand there flicking a light switch on and off a certain number of times because you think something bad will happen when you go out if you don't, and you cause everyone to be late).

My search began with why I cannot actually stand in the physical presence of people; my inability to do things my "peers" do with ease, especially considering my baseline intelligence and my desire to do these things.

You know yourself, perhaps a basic consultation with a clinical psychologist? It's obviously affecting your life.

I'd state upfront that I'm quite certain I have AS, and here's why: blah, blah and blah. They're there to help you, and it's their duty to persuade you otherwise if you don't have it (rational and logical arguments that you understand).
ixochiyo_yohuallan
Veteran


Joined: 28 Dec 2006
Gender: Female
Posts: 513
Location: vilnius (lithuania)
Danielismyname,

I think a lot would depend on where one lives. Here, they tend to give one tons of written tests to complete (we still have a lot of the old Soviet mentality left, I suppose

). Apart from tests similar to those I've described, personality tests also seem to be quite common, though I was never given one as part of a psychiatric evaluation. But it could be that in some other country, it may hardly be unnecessary to do any tests at all.

I think most of these tests are meant to rule out schizophrenia, and possibly the sch-cluster of personality accentuations (or disorders) as well. "Disturbances in the generalization process", "loosened and illogical associations" or "discordance of personality" (the presence of opposite personality traits that contradict each other) are supposed to be characteristic of schizophrenia, and are also said to be observable in up to 30 percent of healthy people with schizoid personalities (what they call schizoid personalities here, anyway). Most of the tests seem to be constructed with the specific aim of helping to detect these features, along with the interview where the psychiatrist is supposed to look for evidence of formal thought disorder in the patient's reasoning and speech.

As such, it could be a useful thing, because the testing appears to make the evaluation, or at least some aspects of it, more reliable. The interview is definitely crucial and does tell a lot about the patient, but it may never show the subtler characteristics of one's cognitive processes, which can be revealed only by carrying out specialized tasks. But, of course, the testing can be boring and inconvenient, and may seem to be a waste of time for the clinician and the patient alike, which is another matter altogether. I personally had no problem with it - I even found it interesting in a sense (after all, this is psychology too).

Wolfpup,

I'm sorry you had such a bad experience. Unfortunately, there are plenty of incompetent psychologists, and it looks like you happened upon one. I really hope you can find someone else who will be be more knowledgeable and will treat you better, and that you will finally be able to undergo a proper evaluation.

A friend of mine who is diagnosed with schizoaffective disorder has had a similar experience. Her psychiatrist simply fails to see when she starts to feel unwell, because in that psychiatrist's understanding, one is completely fine unless one hasn't washed oneself in weeks, wears stinking clothes and looks generally shabby and dirty. That many people never reach this point and still have mental illness just doesn't matter to her. There were a few instances where my friend had to purposefully start a hysterical fit during an appointment in order to be allowed to go to the hospital, or even to get a higher dose of medication, because otherwise that psychiatrist simply doesn't listen to anything she says. Other people I know have told me about similar experiences, too. It just looks that, very sadly, this could be more of a rule than an exception.

Oh, and I'm glad if you found the test descriptions helpful.

kit000003
Deinonychus


Joined: 3 Feb 2008
Age: 34
Gender: Female
Posts: 395
Location: Pensacola, FL
Wolfpup wrote:
For the time being I decided to "demote" myself to "not sure if I have it or not" on here. Who knows, maybe OCD can cause Asperger's symptoms. (I seem to relate more to the experiences of people with Asperger's than OCD though, but who knows.)
I would promote yourself back up. It seems to me that the connection is the other way around. Aspergers can lead to OCD-like symptoms. The repetitive motions are soothing. Like rocking back and forth. We don't flick the light switch three times every time and leave. we flick it twenty cause it is fun. the next time we might just turn it on. We will pick up an OCD habit for a time and then drop it. In my last job, I worked with 4 different OCD personality types, it is how I knew to keep looking for my Dx cause I really wasn't OCD, unless they come out with an OCD with ADHD diagnosis.
I think your psych was a fruit and you just need to see someone else. you already have some of the tests. all you have to do is get someone else to look at them. Psychiatry is a lot in the interpretation.
Wolfpup
Veteran


Joined: 14 Apr 2007
Age: 42
Gender: Male
Posts: 1,637
Location: Central Illinois, USA
Thanks! I feel silly now for "demoting" myself because I've "promoted" myself again. That psychologist just made me feel really unsure of myself.

I'm pretty sure I do have both OCD and AS, as I definitely have OCD-esque stuff, but OCD doesn't explain my social stuff. Danielismyname (I think that's his username!) has both, and posted some interesting explanations. I do have some stuff I do because of OCD, and other routines I don't want changed for no reason at all, which appears to be AS related. And probably some things that are affected by both.

How exciting!