The Archaeology of Globalism
nominalist
Supporting Member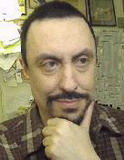 Joined: 28 Jun 2007
Gender: Male
Posts: 2,945
Location: KC area (born in NYC)
I see globalism and discussions of world government to be extremely promising developments. Moving from tribes, clans, and consanguineal (extended) familes, as central loyalties, to nation states also met with resistance. My only concern is that the collectivization of transnational corporations accompanies globalization.
nominalist
Supporting Member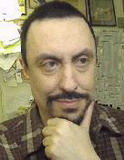 Joined: 28 Jun 2007
Gender: Male
Posts: 2,945
Location: KC area (born in NYC)
codarac wrote:
This is no surprise, nor is it a recent development. In fact, the Left's support of free trade can be traced all the way back to Karl Marx, who in 1848 said:

But, in general, the protective system of our day is conservative, while the free trade system is destructive. It breaks up old nationalities and pushes the antagonism of the proletariat and the bourgeoisie to the extreme point. In a word, the free trade system hastens the social revolution. It is in this revolutionary sense alone, gentlemen, that I vote in favor of free trade.
This person completely misunderstands Marx.
Marx did not support free trade because he
liked
it. On the contrary, he despised it. He supported it because he saw it as producing more alienation among the proletariat and, consequently, hastening revolution.