Differences between Aspie men and women: Women's perspective
CryingTears15
Deinonychus


Joined: 27 Sep 2014
Gender: Female
Posts: 341

I generally better at understanding people than Aspie men. However, I lack the social reciprocity to make good of my only marginally below average understanding of people. I do like them, though, though my ability to talk to them is very low.

I look nice and feminine, wear makeup and the like, yet I do prefer to talk to boys. All I can say about girls is that they're tense, subtle and scary. I do like some girls though, and I have become quite friendly with two who are also feminine but more casual and up-front in a masculine way. I simply freeze with other girls, though.

I realized I was different when I was about three and worked to overcome those differences all my life. For those reasons, I am quite good at seeming "odd but not autistic".

My interests for a long time centered around fiction, though sometimes they were history. I also liked Latin America. Now I'm interested in transport engineering, lol. People change.
dobyfm
Toucan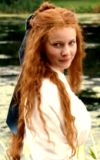 Joined: 21 Jun 2013
Gender: Female
Posts: 291

I don't think I am too different from male Aspies. Then again growing up I always felt like I had more in common with males in general.

Aside from biological differences, one of the few other major differences I have is definitely my fashion because I do wear skirts a lot. But I suppose my attitude towards fashion is more-so like a males as in I just wear whatever is comfortable and could careless what is or is not on style.

I feel like my thinking process and behavior is alike to that of an Aspie male.
ProfessorJohn
Veteran



Joined: 26 Jun 2014
Gender: Male
Posts: 731
Location: Oklahoma