Kaleido
Veteran


Joined: 18 Feb 2007
Age: 62
Gender: Female
Posts: 2,615

This is my 1001 post.

I came here after having discussed autism with the psychotherapist in 2000, I had refused to accept any kind of label and made a fuss about people being labelled, I just didn't agree with labels, but then I had something to face up to didn't I, so I did protesteth too much ; )

I had been given a questionnaire and my autism was talked around; I was advised on a few social aspects of behaviour like don't laugh if no-one else is laughing at something and "try to copy other people". Aspergers was not talked about in particular and I was not confronted with that possibility again until January 2007; after some weeks of struggling with the idea, I turned up on Wrong Planet with this post:


Posted: Mon Feb 19, 2007 10:41 pm Post subject: Kaleido checking in

--------------------------------------------------------------------------------

Hi

No idea what to say really, just blow away by my possible/very likely aspie status.

If there is a forum here for coping with it all when you you have just found out, please help me along there right away, I don't think I even want to stop for a cup of tea and I might need to sit down a few times too

Kaleido


Even when I turned up, I was still in denial and thought that by joining here it would finally prove my 'normality'. I even got re-assessed and was still found to be on the spectrum, so I am still here, 1001 posts later. Its not the end of the world is it

Fogman
Veteran


Joined: 19 Jun 2005
Age: 54
Gender: Male
Posts: 3,986
Location: Frå Nord Dakota til Vermont
No introduction here, just giving my opinion on a rather unsavory subject. -Fighting



Fogman wrote:
When I was a kid I used to get into them quite often...and get my ass stomped in the process, usually by more than one person. --This can happen if you move around a lot. In third grade, my parents yanked me out of regular school after a particularly vicious fight , and put me into a Catholic school. At this school, a fifth grader said something to me,(I forget what, but that it was 'bad') and I just went off on him.--Needless to say, this was the only school that I went to where I was pretty much 'respected'. Was it a religious thing? Or was it the fact that I had not only stood up to this kid and stomped him in the process? I don't know.

Usually the dynamics fights that I have been in have been like this:
Somebody takes advantage of me, or they percieve me as weak. (I'm not, but I have always seemed to get treated like a doormat and figuratively walked all over) They then proceed to push me to the point where I lose my temper, usually by taking a swing at me, or shoving me. I then hit back, and usually start to win, then, inevetably, several of their freinds jump in and I get stomped. Luckily I havn't been in a fight in close to twenty years. I hate it completely.

_________________
When There's No There to get to, I'm so There!
Quote:
I don't like being labeled autistic. I've been told I'm not by my parents.
My first post with my likedcalico account:
Quote:
I met two aspies and two suspected.

I knew this boy name Chris in my elementary school when I was 9, 10, 11, and 12 and I think he might have had AS. he was an outcast he only wanted to talk about what he wanted to talk about what he wanted to talk about and he wouldn't want to hear your comments or your questions or what you wanted to say. He also had troubles understanding rules and he didn't like being touched and he didn't like change. I knew he was different from the start the day he was new to my school. He seemed shy and then I saw he didn't really care about other people (it seemed that way) and he wouldn't follow the rules and would cry because he wouldn't get to be on the computer because he had work to do. The teacher who worked with him said "he doesn't understand." But it seems like the children didn't understand either because they sure disliked him. My brothers didn't like him either but they don't even remember him now but the only thing one of them remembers is him whining to the bus driver to take him home so he can watch Garfield.

This next aspie I knew was Devin, 9/m/MT and he was real sweet boy and seemed very smart. He was DX at 7 and he was fun to be with and we both had obsessions and shared the same ones and then he turned out to be violent. He abused his mother to get his way and he even started to abuse my brothers by threatening them. He was ten when he started to do that. One time he went up to the forest with my brother and his friends and he was chopping up the hammock my parents got in Mexico before I was born and they tried to stop him. But he kept on telling them they weren't his boss and kept on doing it and he even threw the ax at them a few times. Of course they called my dad to come up and get him and bring him back down to our house. I didn't even know of this incident until May of 2002 and it happened all the way back in August. I was upset and wish I wrecked one of his things at his house back in July to give him a taste of his own medicine. I saw him abuse his mother and I tried it too a few months later because I had the impression that's what aspies do, we are violent and we get our way. I tried to be like him by hurting my own family but it worked for not too long and then it quit working so I tried harder and then Mom finally told me she would send me away if I wouldn't stop so I had to and then I started to hate Devin because he got to have his own way and I didn't and I thought if I have aspergers and not allowed to be it, I'm a nobody so for awhile I didn't believe I had it or I wouldn't be forced to be normal. I also had the wrong impression that we are supposed to have everything go our way because we were special. I saw that on pages a lot on the internet about autism and aspegrers and how people give in on them to avoid them having a melt down. But of course when I was 18 I started to see Nts asking what to do with their autistic kids because they'd want something their way so they throw a tantrum to get it but they refuse to give in on them and I thought, Its about time when they don't get their way anymore. My mother told me sometime this month that I took it literal and she gave me an example about me like when we go on trips they always had to stop at a campground (we take an RV to reunions) so I could shower and if I didn't shower, I'd complain about it all night and wouldn't be able to sleep and our shower didn't work in the RV because it was a '76 so they check in at a campground instead. The whole time I thought it was so we can have AC and go swimming to cool down because it was so hot out. It was probably that too but they had to do my needs or I'd be hard to deal with. Devin is 15 now. I haven't seen him since president's day 2002. I didn't want a friend who was mean and violent and who gets his way.

The next aspie I met was Celine, 20/f/MT also. She lived not far from me and they had just moved here from Nebraska. She had troubles making friends too. When I saw her she was real nice and sweet, wasn't violent at all. So I knew then I didn't had to be violent at all. She seemed normal too. I couldn't see Aspergers at all in her except for when she yelled at her mother abut having that Vanilla scented candle lit because it stunk. She hated the smell. She took me to a movie her sister told her not to see because it was so bad. She decided to see it anyway just to see what it was like. I'm that way too. I hear something is bad so I check it out and just to see what it's like. We lost contact for some reason. She never called me back and I never called her until February 2004. I tried again back in January or February to get back in contact. I still had her phone number but when I dialed it, she answered it and said I had the wrong number. I wasn't sure if it was her or not or someone else. I even looked up her last name in the book and their name wasn't listed (she lived with her parents still) and it was no longer in service and I saw it wasn't even listed in the current phone book. I figured they moved. Shame on me for failing to relate to another aspie. It should be easy because we're in the same world. I'll make sure I won't do that again, losing contact with someone. But I also had a feeling she didn't like me because she never called me again. I might have done something wrong when I was with her. Fell asleep in the theater because it was sooo boring and I probably snored a few times. I also talked about Enemen(don't know how to spell the name) raping his child and he was a woman not a guy, of course I knew it wasn't true but some idiot told me that online and I somehow knew it wasn't true, but I was saying it anyway to see how she act and she said "he did not" and I was laughing, then I was asking questions during the movie and then she told me ask her after the movie ends so I stopped and instead I fell asleep.

I suspected my ex bf might have had it too. His name was Jeff and it was 20/m/MT also. He was an outcast in his school and was bullied. He was also obsessed with his computer, that's what he did all the time and he had anxiety too but didn't show it anymore. He also didn't seem to care about my feelings or understand them but I know I'm the same way too but I ask questions when I cause someone to cry but he didn't and I try to understand them but he didn't. We did get in a fight and he hurt me and I started to cry and instead of going home I went to my parents house instead and ran out of my car crying because I didn't know what to do. Mom had to work me through it so when I got home I wrote down my feelings because it's easier that way for me and put it on his desk where he can see it and he apologized and we were cool. But it turned out he was apologizing for the misunderstanding, not for hurting my feelings. He was kidding around when I was being serious, so I said 'I'm not talking to you if you are going to be joking around," and he said it was rude. He interputed it as I wasn't going to talk to him ever again. Moms said he took it literal but I am still trying to understand how it can be taken the wrong way when I said "I'm not talking to you if you're going to be joking around." Hello I won't be talking to him if he is joking around, where does it say I'm not talking to him ever again? I said "if you're going to be joking around." The literal meaning I find in it is exactly what it says. I can't find any abstract to it. But I did not break up with him for those reasons there were problems in our relationship and it had to end I realized. I still like him as a friend because he has problems.
Tim_Tex
Veteran


Joined: 2 Jul 2004
Age: 41
Gender: Male
Posts: 42,380
Location: Houston, Texas
[quote"Tim_Tex"]Hello. My name is Tim, and I was diagnosed with Asperger's Syndrome in 1996 at age 16. I am 26 years old, from Houston, TX. I work as a mapping technician for a city government, and I am a part-time student, majoring in geology.

My interests include geology, watching TV, surfing the Net, exercising, and learning foreign languages.

I hope to meet some fun, interesting, and like-minded people in this group.

Tim[/quote]

Keep in mind that I joined WP in July 2004, but this post was from March 2006. I had forgotten that I was a member here. I was frequenting other forums.

_________________
Who's better at math than a robot? They're made of math!
Who_Am_I
Veteran


Joined: 27 Aug 2005
Age: 37
Gender: Female
Posts: 12,630
Location: My body is in Brisbane and my mind is in the gutter. :D
A Previous Version of Me wrote:
I've been watching these forums for a couple of months, so I decided to register.
My name is Rachel, I'm 21 years old and I'm a music student (composition major). My principal instrument is the clarinet. I also play the piano, violin, viola and a few others. I teach the clarinet, piano, violin and saxophone.
I am 99.99999999999999% sure that I have Asperger Syndrome. It would certainly explain most of my childhood...
Besides music, I like reading, art (mostly painting, but I also like to work with clay if I can get my hands on some), psychology, philosophy and number-y/pattern-y type stuff. My latest interest is chaos theory, but I have only just started reading up on it so I don't know much about it yet.
I think I've bored everyone enough for now...

_________________
Music Theory 101: Cadences.
Authentic cadence: V-I
Plagal cadence: IV-I
Deceptive cadence: V- ANYTHING BUT I ! !! !
Beethoven cadence: V-I-V-I-V-V-V-I-I-I-I-I-I-I-I-I-I-I
-I-I-I-I-I-I-I-I! I! I! I I I
886
Veteran


Joined: 15 Jan 2008
Gender: Male
Posts: 6,662
Location: SLC, Utah
KBABZ
Veteran


Joined: 20 Sep 2006
Age: 30
Gender: Male
Posts: 6,012
Location: Middle Earth. Er, I mean Wellywood. Wait, Wellington.
886
Veteran


Joined: 15 Jan 2008
Gender: Male
Posts: 6,662
Location: SLC, Utah
iamnotaparakeet
Veteran



Joined: 31 Jul 2007
Age: 35
Gender: Male
Posts: 25,091
Location: 0.5 Galactic radius
This was my first post:


iamnotaparakeet wrote:
I wasn't able to get a job until I was 19, because in the interviews when they asked me how I would feel working e.g. with the public, I gave them an honest answer and they didn't like it.

When I was 19 I worked for Burger King for 2 months. They had me relabeling salads and selling expired food and I told them they were wrong. I got suspended for a week and was told that I had to do whatever they said even if I thought it was wrong, so I quit.

Next place I worked was a warehouse. I picked orders with 100% accuracy but was too slow and was told to work faster or else. I told a manager of what I thought of being told to work faster when the warehouse is in disarray and the forklift operators are never to be found. He fired me for insubordination, because I shouldn't talkback to an authority.

Then I worked at McDonald's and I wasn't fired, but I was cut off from work by a Wal-Mart employee that bribed some people to say I threatened him.

Now I can't find work and basically hate crap jobs.

I plan to go to college, just taking student loans and any jobs that I don't have to talk to people very much to pay for my way. I find that if people get to know me they try to get rid of me because I think differently than they do. I suppose it's not a good idea to be vocal about what you think ever, if you think differently from the NTs.

Does anyone have any advice?
neurodeviant
Veteran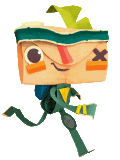 Joined: 14 Oct 2006
Age: 37
Gender: Male
Posts: 1,182
Location: Britland
Hi there, David here. I am a 22-year-old aspie from Milton Keynes, England. My cousin got married just yesterday, and almost everybody in the reception hall seemed to be either married or in a relationship, which made me feel kinda lonely.

I am interested in computer games, not licenced crap like FIFA etc, but games such as HL2, Guild Wars, Prey, DEFCON, Lemmings, Archer McLean's Mercury etc..

My favourite TV programmes include Family Guy, American Dad, The Simpsons, Futurama, That Mitchell and Webb Look, Little Britain, Top Gear (even though I'm not a big fan of cars, the show is still awesome, get well soon, Hamster Hammond

) and Brainiac: Science Abuse.

Other things I'm interested in are art, I have a site at http://separateentity.deviantart.com but at the moment, I'm out of ideas, so the site aint been updated for ages.

I am a really tall guy (6'4") have hazel eyes, pisces (if you're into that astrological thing, I'm not), and I've been single for over 22 years.



I am looking for a relationship with an aspie female between 19-25 years old from around the Buckinghamshire area. I would like a girl who would be comfortable with my presence, and accept that we won't be talking a lot. Messenger conversations with aspie girls from around the world are also cool. Feel free to e-mail me or add me to MSN. No spamming please, or I'll sandpaper your nipples. Very Happy

E-mail: kubesuk-at-yahoo-dot-co-dot-uk
MSN: kubesuk-at-hotmail-dot-com

_________________
Aspies: Because great minds think alone.
Kilroy
Veteran


Joined: 24 Apr 2007
Age: 32
Gender: Male
Posts: 11,549
Location: Beyond the Void
(the title said something like Kilroy is Here)
well obviously that isn't my real name, (it's Peter) I got that from my favorite band Styx
I am 18 have have known about my aspergers for about 5 years...
things haven't been so easy as I am the only one in my family who has this...so I came here for a few, well "answers"
glad to be here




that was mine