How many computers do you have?
Page 1 of 1 [ 8 posts ]
Aaron_Mason
Veteran


Joined: 3 Jul 2005
Age: 35
Gender: Male
Posts: 511
Location: Bathurst, Australia
I have quite a few computers:

- My laptop - Celeron M 1.4GHz, 768mb RAM, 40gb hd, running Windows XP Home
- My work laptop - Pentium M 1.8GHz, 1gb RAM, 60gb hd, running Windows XP Pro
- Devel/file server - AMD Athlon 2500+ 1.8GHz, 512mb ram, 80gb hd, running Linux From Scratch
- Celeron 400, 192mb RAM, 4gb hard drive, running Xubuntu 7.10
- Pentium-MMX 200, 64mb RAM, 2gb hard drive, running Windows Me

That's all the working hardware I currently have. I lack the storage and the funds to really hoard a lot of computer crap. The Celeron and the Pentium will be used to test a server automation framework I've been working on.

How about everyone else?

_________________
We are one, we are strong... the more you hold us down, the more we press on - Creed, "What If"

AS is definitive. Reality is frequently inaccurate.

I'm the same as I was when I was six years old - Modest Mouse
Last edited by Aaron_Mason on 11 Apr 2008, 8:02 am, edited 1 time in total.
oblio
Veteran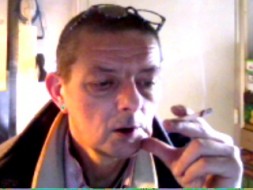 Joined: 25 Dec 2007
Age: 64
Gender: Male
Posts: 529
Location: 1 Observatree Close, Pointless Forest, Low Countries
Aaron_Mason wrote:
I have quite a few computers:

How about everyone else?
NIL, presently....
i'm writing this on my mother's ancient laptop
in which was once our now my mother's living room
& i'm feeling awfully hampered
can't wait until i get an own place & pc again

_________________
a point in every direction is the same as no point at all - or is it

may your god forgive you
peppicatred
Blue Jay


Joined: 8 Feb 2008
Age: 35
Gender: Female
Posts: 95

iceb
Veteran


Joined: 26 Apr 2007
Age: 64
Gender: Female
Posts: 1,562
Location: London UK
2 laptops - IBM and an iBook(classic pretty one)
1 HP netserver running warp server for e bussiness
also not currently working:
2 ancient silcon graphics boxes - work but need to re-install OS - (no one knows there passwords)
4 or 5 laptops - screens dead
1 BBC master - I really aught to find the time to hook up and see if it works
1 iMac (angle poise) - has thermal problem crashes after about 1 day use
1 HP Vectra - in lots of pieces could be made to work
1 Dell box - I really need a skip




And thats just my livving room


_________________
Wisdom must be gathered, it cannot be given.
Enigmatic_Oddity
Veteran


Joined: 4 Nov 2005
Age: 35
Gender: Male
Posts: 2,553

Betzalel
Deinonychus


Joined: 22 Feb 2008
Age: 40
Gender: Male
Posts: 317

I have quite a list so here it goes.
#Stuff I can recall being in my apartment right now
1. SunBlade 2000
2. Tadpole SPARCBook 3GX (Portable SPARCStation 5 Clone in a nice magnesium alloy case the size of a thinkbook)
3. Sun Ultra 10
4. Sun Ultra 10
5. Sun Ultra 10
6. Itronix Gobook IX250 ruggedized laptop (800Mhz PIII)
7. Cheapo AMD Sempron box from emachines pretty nice for a cheap box really.
8. Another Emachines with a 1ghz coppermine in it.
9. Sun SPARCStation 2
10. an SGI R5000 MIPS Indy
11 . Tandy Color Computer 2
12. Tandy Color Computer 3
13. Kodak KIMS workstation (propritary VAXStation 2000 based system form kodak)
14. Apple Graphite G4 tower with zip drive.
#The next few items are single board computers that are AMD K6-II based that were intended for use on SPARC based workstations so you could run windows applications.
15. Sun PCi card
16. Sun PCi card
17. Sun PCi card
18 Sun PCi card.
# The next list is items I have in storage in St. Louis.
19. Digital VAXStation 4000/30
20. IBM RS/6000 POWERStation 230
21. Commodore 64 breadbox type
22. Commodore 64 breadbox type
23. Commodore 64 model C which is the modern looking white case I also have the 1541-II and the original box and manuals.
24. Tandy Color Computer 1.
25. Tandy Color Computer 1
26. Zenith Data Systems portable XT clone.
27. Zenith Data System portable XT clone
28. Apple IIgs signed Wozniak edition.

So in total I have about 28 computers that I can remember having I likely have a few more that I will find out about when I finish this post. and I'm still on the lookout for an Amiga and an Atari Mega ST.

*edit* crap forgot about my Tadpole SPARCBook 3GX so I had to update the list.
Izaak
Veteran


Joined: 10 Jun 2007
Age: 40
Gender: Male
Posts: 981
Location: Perth, Western Australia
As of right now I have an Core Duo 2.8G SLI rig that I run games on (XP)

A P3-3.2 running Linux (Ubuntu) that I have for programming and fiddling with computers.

I have a laptop running Ubuntu that I take to uni for lecture notes and using at uni. All uni machines run Vista, so to avoid using that I take my lappy. An asus.

I have an old p-120 running DOS that I use to play UFO: Enemy Unknown on.

and another laptop running WinXP that I just don't use any more since getting the newer laptop. Just sold this one, but it is still officially mine till I get the money and make delivery on Sunday.
DocStrange
Veteran


Joined: 12 Jan 2008
Gender: Male
Posts: 940
Location: Florida
1. Dell Dimension DV051, Windows XP, 3.19gHz, 504mb of RAM. One internal drive - 74.3GB, one externet 50.4GB.
2. Dell Dimension (unsure) Linux Red Hat Enterprises 5, unsure of statistics, similar drive space (not on it at the time)
3. Amiga 3000/Commodore Amiga 3000 (unsure about its stats, not on at the moment)

_________________
here be dragons