Why does social sadism seem to be acceptable to most people?
babybird
Veteran


Joined: 11 Nov 2011
Gender: Female
Posts: 36,894
Location: Top deck of the funny bus....blowing bubbles
As I saw it, most people at my school were bullied but that was probably due to the type of school it was.

I have been bullied more in the workplace (not in recent years but when I first started out).

It was because I believe i just didn't fit in with the mainstream and some people felt uncomfortable around me. I stuck out like a sore thumb really.

I didn't attribute it to AS I didn't even know about AS at the time. I put it down to what I looked like.

A skinny, boyish looking girl with a skinhead and homemade tattoos. I did look like I'd just came out of jail but that was the life I had lived before I tried to go mainstream.

i didn't mean anyone any harm and at the time I was completely unaware that my appearance caused offence/fear.

I was bullied quite bad in actual fact and to the point where I lashed back...not at the people who I worked with but at the company. I broke in one night and caused a lot of damage. I got arrested but lucky for me there was no cctv and no proof. It was not a pleasant time for me though. I actually believe that the authorities went easy on me for some unknown reason as it probably was pretty obvious that it was me who caused the damage.

I believe that in any other circumstance I might have gone to jail for my action but it was down to me being driven mental by bullies and me not being able to get help from my boss (who at the time advocated the bullying).

If I could have gone to my boss and if bullying had have been a recognised crime then it would have saved me a hell of a lot of trouble.

This is an old thread by the way.

_________________
I can't say that I have ever shat on my own doorstep.

Woof Woof! Cheep Cheep!
olympiadis
Veteran


Joined: 20 Jun 2014
Gender: Male
Posts: 1,849
Location: Fairview Heights Illinois
SoMissunderstood
Velociraptor



Joined: 18 Mar 2014
Age: 56
Gender: Female
Posts: 481
Location: Sydney, Australia
'Most people' are very reluctant to question the status quo, for fear this sadism will then be applied to themselves.

The more insecure and impressionable they are, the more likely it is that social sadism will not only be accepted, but also perpetrated by them.

There seems to be this constant game of 'one upmanship' going on, in that the more successful of a sadist you are...the more people you torment and hurt....the more other 'lesser sadists' are going to "like" you and encourage you.

The social sadist isn't really to blame...it's the people cheering them on from the sidelines.

Why the world has got to this point, I'll never know, but even animals are better than humans...because after playing around with their prey for a while, they usually eat it.

There just seems to be this huge imbalance in the world between those who 'give a damn' and those who do not...and its getting worse...especially among the young and young adults.

It is caused by a mix of the deadly cocktail known as "Entitlement + Lack of Responsibility".

I just look forward to the end of my existence in this world now.
ASPartOfMe
Veteran


Joined: 25 Aug 2013
Age: 63
Gender: Male
Posts: 23,950
Location: Long Island, New York
I can't agree with the OP. Humans tend to remember and publicize the negative a lot more then the positive or things that have a mixture of negative and positive. This leaves an overinflated perception of negativity.

_________________
Professionally Identified and joined WP August 26, 2013
DSM 5: Autism Spectrum Disorder, DSM IV: Aspergers Moderate Severity

My autism is not a superpower. It also isn't some kind of god-forsaken, endless fountain of suffering inflicted on my family. It's just part of who I am as a person. - Sara Luterman
League_Girl
Veteran


Joined: 4 Feb 2010
Gender: Female
Posts: 25,457
Location: Pacific Northwest
I am reading an interesting book called Bullied by Carry Goldman and she talks about what causes it. I found out it's stereotypes that kids pick up on from society so they think it has to be that way, it's also the things parents say like if they see a fat person walking so they say "Oh look at how fat she is, that is so gross" the child learns being fat isn't okay. kids are watching so they bully what is different and what they taught was wrong from parents and society. So basically people are unintentionally turning their kids into bullies. Also the "kids will be kids" crap also teaches them it's okay to bully and pick on others because it's "normal." I don't think people understand that just because something is normal doesn't make it okay. Yeah it's normal for a two year old to bite and hit but that doesn't make it okay. They still get a consequence but I have seen people let their kids be little monsters and then go "Oh he is only three" as an excuse. Even my own mom did that about other kids when they would do mean things to me. All that did was taught me that it's okay for them to do it so it made me wonder what bad behavior can I do at my age. Why wasn't I ever getting "Oh she is only seven" when I would do something bad if someone complained about my behavior? I even thought at nine it was okay for these kids to make fun of me and be mean to me for how I talked because they were in second grade, that was the excuse my mom gave me for their behavior. Then I never wanted to be around these kids ever again and I would get very uncomfortable if I had to be near them because I always thought they were going to make fun of me again. I was expected to get over it and get told "That was in the third grade" but that is like telling a rape victim "That was in high school" or telling a family whose kid was murdered "That was in 1976" and expecting them to not hod it against them anymore and see them as a different person because that was so long ago right?


_________________
Son: Diagnosed w/anxiety and ADHD. Also academic delayed.

Daughter: NT, no diagnoses.
whatamess
Veteran


Joined: 27 Aug 2007
Age: 52
Gender: Female
Posts: 1,284

I know quite a few autistic kiddos whose parents bully them. Some I now see without a doubt are developing or have already developed C-PTSD, no doubt. Interestingly enough, they call it parenting. Of course, they are also the ones who scream when their child get bullied, go figure. They also will do it to adults on the spectrum, I have experienced it many times. I now have told them all to take a hike.
corroonb
Veteran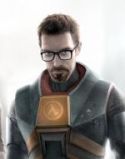 Joined: 28 Oct 2007
Age: 36
Gender: Male
Posts: 1,377
Location: Ireland
ASPartOfMe wrote:
I can't agree with the OP. Humans tend to remember and publicize the negative a lot more then the positive or things that have a mixture of negative and positive. This leaves an overinflated perception of negativity.
I'm the OP and I agree with you. I wasn't in a very good mood when I created this thread and I'm a little embarrassed that it's been bumped so often.