Page 1 of 1 [ 11 posts ]
philosopherBoi
Veteran


Joined: 6 Aug 2008
Age: 32
Gender: Male
Posts: 1,255

Ok about three weeks ago I decide I will make myself a grilled cheese I was proud of myself until I flipped it and it caught on fire. I was so mad I mean used to be able to do it all the time now I am setting my food ablaze (gas stove), to top it off I am hungry and I feel humiliated my dad walked. Then about two weeks ago I make a waffle it tasted good but it was like chewing cardboard took forever to eat that thing.

Anyways about two a week ago I started making eggs and I am quite good my dad told me how good a cook I am well with eggs at least (my mom does not eat breakfast), so my self esteem went up. So I was wondering what is a good food that I can try and cook next that would be really hard to mess up??
IdahoRose
Veteran


Joined: 24 Feb 2007
Age: 30
Gender: Female
Posts: 19,801
Location: The Gem State
Fogman
Veteran


Joined: 19 Jun 2005
Age: 54
Gender: Male
Posts: 3,986
Location: Frå Nord Dakota til Vermont
A lot of Bean recipes are easy due to a long, slow cooking time though they need to be stirred occaisionally.

Try this:

Get a large pot/lid that is unlined (IE, without a teflon/no stick coating), and does not have plastic or rubberised handles, and add the following ingedients.

2 one pound bags of dried navy beans
1 pound of lean salt pork, cut into cubes of approximately 1 inch.
1 medium onion that has been skinned and peeled
1 teaspoon of black pepper
1 tablespoon of dry ground mustard
1 tablespoon of whole cloves that you tie up in a cloth sachet, or insert into a teaball, however you do this, make sure that the cloves will not spill into the beans!! !
1 pint of regular molasses
Cover this mixture with water, until the water is about 1.5-2 inches above the rest of the ingredients and stir well until the molasses and the spices (Save of course the cloves which should still be in either the sachet or teaball) are blended in. Place a lid on this, and place this in your oven and cook about 4-5 hours at 325 degrees.

Check this mixture every 30-45 minutes. The dry beans will absorb a lot of the water and expand in the process, so add extra water to keep the beans at least slightly covered after they have cooked for a while. Stir the mixture when you check it as well.

After about 4-5 hours, you should have a pot full of baked beans. Discard the sachet of cloves, or discard the cloves inside the teaball when you are done cooking.

_________________
When There's No There to get to, I'm so There!
ImTheGuyThatDidThat
Veteran


Joined: 20 May 2008
Age: 44
Gender: Male
Posts: 5,170

Dox47
Veteran


Joined: 28 Jan 2008
Gender: Male
Posts: 9,671
Location: Seattle
I actually cook quite often, it's probably my second favorite hobby. As an aspie with taste and texture issues, it just got easier to make my own food than to be constantly disappointed with what is commercially available, and I actually like doing it. Most cooking is just effectively following directions, and I can do that quite well. I do occasionally have trouble with certain techniques, like I'm currently teaching myself baking, and have had some difficulty there with some of the kneading and rolling out tricks. I just had an attempt at making Chinese scallion pancakes go horribly awry, though in the end they where tasty, if a tad ugly.

_________________
Murum Aries Attigit
ImTheGuyThatDidThat
Veteran


Joined: 20 May 2008
Age: 44
Gender: Male
Posts: 5,170

The thing that makes me not like cooking very much and therefor
i am not very good at it, is the time factor. When preparing food,
i always! stress to get it done, i have so many other things to do
so the food breaks feels like a waste of time in a way for me. I`m
sitting there, eating or preparing food , thinking "faster, damn this
takes too long, i have people to do and things to see". Real bad habbit ,
seldom enjoy food, its just somehting i have to get done so i can continue
with what i`m doing. Looking forward to the day someone makes a device
that i just hook up to my arm or something and get all nutrients n`stuff
pumped directly into the body in 10 seconds flat

oh that would be great
if it was such a thing with no negative health effects. Dinnertime comes
around, just hook yourself up to the machine, get a shot and move on


oooooh, i would save so much time, but no good if one likes to eat/enjoys
the experinece
corroonb
Veteran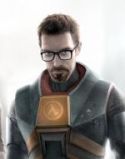 Joined: 28 Oct 2007
Age: 36
Gender: Male
Posts: 1,377
Location: Ireland
philosopherBoi
Veteran


Joined: 6 Aug 2008
Age: 32
Gender: Male
Posts: 1,255

ablomov
Velociraptor


Joined: 19 Jul 2008
Age: 63
Gender: Male
Posts: 406
Location: northern hemisphere
Sholf
Snowy Owl



Joined: 18 Jun 2008
Age: 36
Gender: Female
Posts: 141

Toaster quesadillas are really easy. All you need are tortillas, cheese, and salsa. Melt the cheese on the tortilla, then spoon on the salsa, and you're done.

Pasta only requires you to boil some water and put the pasta in. Leaving it to cook for 10 minutes is usually good, give or take. Then you can add whatever you like to it. I usually eat it with butter melted by the food's own heat, and grated cheese. The pasta is often hot enough to melt sliced cheese, too, if you put the cheese on immediately after draining the pasta, then cover the food with a plate for a few minutes.

Rice is a lot like pasta, but trickier, because the rice needs to absorb the water it's cooking in. With white rice, I used to fry it in oil first (until the grains turned translucent), then boiled it in a covered pot for 20 minutes. That was kind of complicated, so now I just boil it covered for 10 or 15 minutes, with a little oil mixed in for flavor. If you do it the first way, you need just enough water in the pot to cover the rice. For the second way, you'll need more...about double the water to rice.

French toast is just bread dipped in eggs. You can cook it pretty much like grilled cheese, though the frying time is less, because grilled cheeses need to be practically burnt to get some good melting going. Add some milk to the eggs to make them thinner, and use a shallow bowl so the bread doesn't absorb too much liquid.
Dox47
Veteran


Joined: 28 Jan 2008
Gender: Male
Posts: 9,671
Location: Seattle
There are a series of cook books out there called The Best Recipe, I've found them to be invaluable in teaching myself to cook. Not only are the recipes fantastic tasting, they describe in great detail the testing process that led them to perfect the recipe, and tell you all the mistakes they made along the way. The way they break everything down into discreet steps makes it easy for a non-cook to follow the recipes, and all the techniques are well described and/or illustrated. You might give them a shot if you want to move past grilled cheese and ramen noodles, they've worked wonders for my cooking repertoire.

_________________
Murum Aries Attigit