Do you have a hard time staying connected with your friends?
ChristianSmith
Blue Jay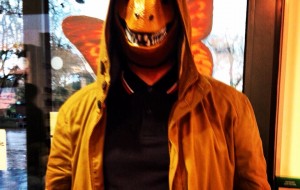 Joined: 10 Mar 2015
Posts: 98
Location: Essex UK
My problem is that having friends is a two way street, I really only want friends when I need them. I have recently lost a whole group of friends as I have ditched the what's app group we were all in for the 5th time, I get fed up with myself, god knows what they feel about me. They no longer invite me out now

_________________
Your neurodiverse (Aspie) score: 156 of 200
Your neurotypical (non-autistic) score: 64 of 200
You are very likely neurodiverse (Aspie)
AQ:39
RAADS-R 172
EC0508
Butterfly


Joined: 28 Jun 2017
Gender: Male
Posts: 15
Location: Millcreek, UT
Absolutely. I mean, maybe it's normal once you graduate high school ... but for me, that was over five years ago. I used to enjoy texting others, and now I struggle with it -- I run out of things to talk to about. Usually just 'liking' something on Instagram or Facebook w/ the occasional post is what I can muster, but I struggle with full on replies to comments, texts, or whatnot. XD I've been such a hermit for so many years though that I think most of them no longer invite me out. Hell, sometimes when the phone rings I run into the other room out of anxiety. -_-
anti_gone
Sea Gull

Joined: 18 Jul 2017
Gender: Female
Posts: 237

Actually, no. I usually write emails to my whole circle of friends, so I see most of them once in a while. I also text with closer friends or send them 1-to-1 emails. Sometimes when people move away, I lose track of them a bit (depends on how close the relationship was before). Also for some friends, I start missing them after a while of not seeing them.

I also love long conversations on the phone, it's just that I usually don't call people unless we are quite close because I am afraid of calling someone.

Maybe my social skills are better when it's about people I really care about, don't know...
Noca
Veteran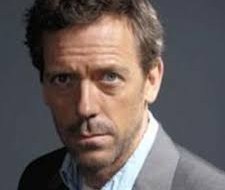 Joined: 9 May 2015
Gender: Male
Posts: 3,480
Location: Canada
I lack the motivation or better yet lack the energy to maintain my friendships. Those who stick around know they may go weeks or months before speaking to me and we just pick up where we left off. I made several new friends while I was an inpatient at the hospital over the last month but I don't really know how I am going to maintain the friendships. The problem is definitely me, not them. Regardless I dont know what to do about it.

It doesn't help that I feel chronically fatigued by a genetic disease I have and have pretty bad executive functioning from my autism.

_________________
The top gets higher the more that I climb...

Your neurodiverse score: 150 of 200
Your neurotypical score: 51 of 200

officially diagnosed with Asperger's as of 09/11/15

Reassessed 04/11/16
DSM-V: ASD level 2 with Social Communication Severity: level 2, Restrictive Repetitve Behaviour: level 2

ADOS-2 classification: Autism