How to prevent a psychotic breakdown
Page 1 of 1 [ 12 posts ]
Hey everyone. Lately I've been going through a lot of BS. I found out I have AS, and another medical condition which may require surgery.

For two years I've been hopelessly in unrequited-love with a girl (I know that sounds cliche but I have been). I could go on all day about how amazing she is, and how she's the one person in the world I understand (I have NTlike abilities of emotional recognition, empathy and sympathy with her, and only her). When she's sad, I'm genuinely sad too, it's strange. Anyway, this girl feels the exact same way I feel about her towards...my best friend. He's just f*****g around with her, making her fall more and more in love with him while he strings her along. She's probably going to end up with him, and he doesn't care about her. I know it's just pathetic, but seeing them flirty on bebo, seeing him climbing up the friends list and me falling down it, and her one line answers to my comments so she can go and reply to his is making me feel seriously worthless.

Actually, there's more to that. I've always had suicidal thoughts, but now there fifty times stronger than usual, and have been for weeks. I've started punching myself in the face and forehead every minute or so when I sink into a session of realising how shitphetic I am. I've strangled myself with a belt for a few seconds as tight as I could to see what it feels like. Every few minutes I go into the bathroom, lie on the floor and curl into a ball, I'm so "on edge" and sick that I need to try escape from myself which is obviously impossible. I couldn't concentrate during my exams today, for the first time my suicidal and self hating thoughts followed me to school. I feel like a cat tied to a stick, frantic yet hopeless.

I know this bit is hard to explain, but I think I'm a latent schitzophrenic. There are parts of my mind I ignore, as I know if I delve to deep into them I will become schitzophrenic. I have hallucinated before, and I have delusions about life (which I ignore, but which could surface). I was hearing people calling my name during the exam today when they weren't, four or five times. My speech has become extremely disorganised, even moreso than usual, at least half of what I say is self-contradicting or incoherent. I think the other night my parents asked my sister if I was "still sane", but I may have misheard them. I've scared, I don't want to be a schitzophrenic, but I'm afraid something is going to push me that little bit further.

So what do I do? Is there anything I can do? Should I just kill myself, I'm not afraid of the pain anymore and I don't see why I shouldn't apart from the fact that I find the idea that I'd die on of the least important people I know, nobody would miss me. Man I suck. Sorry for the self-pitying rant, the me from five years ago would have shot this sorry Motherf***er in the face
It's a good sign you're able to vent here. It's also a sign you'd like to problem-solve this. For what it's worth, I don't think you suck at all and like you.

It sounds like you're mostly reacting to extreme stress. This doesn't necessarily lead to psychosis, but can resemble it. You have had the AS, the medical condition, unrequited love, and exams to deal with in a short space of time. The first step is to go about seeking help for the depressive symptoms and anxiety. Is there anyone you can confide in? Because the suicidal thoughts have become stronger, it might be wise to see a doctor. In the meantime, try to confide in someone you know and try reducing some of the anxiety and other symptoms through exercise and distraction. It's common to feel self-disgust with these symptoms, but try to consider it as another symptom of what you're dealing with, not who you are.
Sorry about that post, it was a little whingy. But in my defence I was feeling like absolute crap

I'm better today

I don't think I'll become pschotic in the near future, the shitness peaked yesterday and after tomorrow i'm on my holidays, so I might be a little Dysemic (or whatever that mild depression is called) but I'm unlikely to have a breakdown. Thankfully. The suicidal and self hating thoughts are gone for today, odd the way they just come and go.


Quote:
Is there anyone you can confide in?
Sadly this is the only place that I can vent my feelings, that's why I might sound like a bit of a whinger. People don't know I have AS, they just think I'm a "real character" as a friend put it. Basically they see me as some random guy who get his jollies out of the randomness of life, and embracing it. I don't think I've ever even mentioned my feelings to anyone, although today walking home I said "I don't really see the point of getting a good leaving cert" to my friend, and he recognised I was apathetic to life and he told me he's been like that for a year. Anyway, back on topic lol...
I don't want to commit suicide, but that feeling of worthlessness (again, it's odd that I felt it yesterday and even though nothings changed I don't feel it today) is gone, along with that agonising tension might drive me to it. It usually wears off after a bad nights sleep

One thing is making me sad at the moment (sad is a beautiful emotion actually, I've felt sadness (not depression) very little in my life but it feels really nice); The girl I like has unrequited love for my friend, and she thought he was going to ask her out soon, but my friend basically loves screwing around, and he's not only made his ex (who I think he'll end up with in the end) jealous, but is now flirting with a random ex on bebo. The girl I like is as...emotionally fragile as I am, and this has undoubtably just sent her into a really bad state (again, I can just
tell
this, I've seen her like this before and her facial expression gives it away). She's actually just left up a ":(" as her saying on bebo. I feel sad that she feels this way, but theres nothing I can do. Strange, she is genuinely the only person I've had the ability to read there facial expressions, tell how she's feeling and also feel it myself (doubly weird since I am emotionally clear 99.5% of the time). It's nice feeling something once in a while.
Quote:
It's common to feel self-disgust with these symptoms, but try to consider it as another symptom of what you're dealing with, not who you are.

Thats good advice. I've been depressed for so long that it's tempting to just incorporate it into my personality, I'll be careful not to.
I'm glad you're feeling better today. Keep an eye on the symptoms though, they can be insidious. Have you mentioned them to a doctor?

I know what you mean about sadness having a certain beauty to it. It's better than feeling absolutely nothing. Perhaps you can read this girl because she is more like you than other people. I found a similar thing with someone I became attached to.

Take care ryan93.
Lady_Kenshin
Tufted Titmouse

Joined: 3 Jun 2009
Age: 29
Gender: Female
Posts: 36
Location: Somewhere outside the Gate...
Kenjuudo
Veteran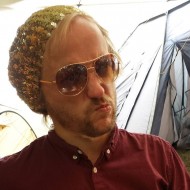 Joined: 7 Mar 2009
Age: 42
Gender: Male
Posts: 2,552
Location: Norway
Lady_Kenshin wrote:
If I may... if this friend is such a jerk, why is he still your friend? Just a question.
Why is he a jerk? Because he's nice to a girl? Should he be a jerk towards her instead? Why does this always end up in egocentrism?
Don't walk around the planet and expect understanding by everybody. It simply won't happen.

_________________
When superficiality reigns your reality, you are already lost in the sea of normality.
Quote:
If I may... if this friend is such a jerk, why is he still your friend? Just a question.
He's not a jerk to me or my friends. But he loves to screw with people. He dated that girl before, for a week, to spite his ex, and then broke up with her and went back with the ex. For a month in two, he was in some "love square", in which he was messing with his ex's head by flirting with two other girls. The girl I like fell for him anyway. She asked him to go out him, and he just ignored her because he was enjoying messing with people too much. He went and asked a different girl out (who he had used at least twice before), and she said no.
I realised that he wasn't a great partner, in fact a terrible one, but this girl was my friend and she was very unhappy because of everything. I convinced him to go out with her. You could call it weak but I guess if I could at least make her happy it'd be better than him screwing with her and us all ending up unhappy

Quote:
Why does this always end up in egocentrism?
Because humans are a fundamentally ego-centric race, and aspies doubly so?
Michjo
Veteran


Joined: 4 Mar 2009
Age: 36
Gender: Male
Posts: 1,020
Location: Oxford, UK
Things have settled down with this whole situation, and things are back to normal. I now realise that I can't prevent psychosis, because the turning point at which everything hit me two years ago was in fact a psychotic breakdown. At that time I began to suffer from Anhedonia, suicidal urges, self-hatred, and I became even more socially inept. My thought disorder seems to be pretty fresh, I've had it for less than a year now.

I've lost all hope that life will be enjoyable, or even tolerable, because my mental state is screwing up my ability to do anything right. For the first time ever, I have completely lost all emotion, every scrap of it. Last week I went on massive rollercoasters and the like, but I felt no fear. My heart rate didn't accelerate. I was completely empty, while in the same situation my friends were terrified. I never thought I could loose all fear, but I have. Even my most chronic phobia, that of wasps, is gone. They don't bother me now, while just a year ago I would have ran down the road to avoid one. Physical pain barely hurts anymore, I've been a lot tougher on my body lately to try evoke some sort of reaction, but I've become hyposensitive to it. I even cut myself with a knife to see if it hurt, it doesn't really. My memory is also completely gone, I have next to no short term memory now, and my long term memory is getting worse.

I've also hallucinated for the first time in years, I saw my friend walking out of his house and down the road, and when I called him he said he was still at home, and I met up with him. I hope I'm not on the verge of schitzophrenia.

I now know I desperately need to do something, but I don't know what. I know if I tell my parents, I'll have to live with the stigma of being mentally ill, and I just couldn't put them through the embarrassment of having a Aspergian-Schitzotypical waster of a son. I don't want to have to live of government money for the rest of my life, but I'm probably not capable of much else. I wanted to go into medicine to try make the world a better place, but I'm not healthy enough to. For the first time in my life, I've forged an extensive plan on how I would kill myself; first force all my friends and family to fall out with me by being a jerk, to limit there emotional pain, then hang myself in front of the local hospital, because afaik they only take organ donations if the donor died in a hospital.

Sorry for the incoherent crap above, thank my thought disorder. And sorry it's mopey, but it's one of my bad days. In any case, the question is still legitimate: what do I do? I can't go to my parents, it's simply out of the question, a problem shared is a problem doubled and visible. Is there anything I can do, incognito?

_________________
The scientist only imposes two things, namely truth and sincerity, imposes them upon himself and upon other scientists - Erwin Schrodinger

Member of the WP Strident Atheists
From an objective viewpoint, your writing reads as very coherent, though I know it does not seem like it from your perspective.

I agree you need to do something if you strongly suspect such disorders and/or are experiencing a worsening of symptoms. The symptoms you describe here don't necessarily indicate a schizotypal or similar disorder, or psychosis; they could be sub-threshold or mainly depression. However, if they aren't, then catching them early means better prognosis.

I strongly recommend seeing your local doctor; they could also rule out any physical causes. If you consider treatment options with them, you might find something effective enough to improve and feel able to pursue your plans for a medical career where you can use your thoughtfulness and gifts in helping others. It's worth considering that the benefits from seeking such help could outweigh any perceived risks; perhaps by a great deal. If you feel able to seek such help alone, you could do so without telling your parents. If you don't feel able to go alone, you could consider asking someone else you know to accompany you.

The extensive suicide plan is an important warning sign. But also consider that even if you fall out with your family first, this would still be worse for them to live with than any perceived embarrassment from dealing with mental illness stigma.

I strongly recommend seeking advice from a doctor or someone similar about the depressive and other symptoms. What do you think about this?
CobaltBlew
Deinonychus


Joined: 11 Jun 2009
Age: 31
Gender: Male
Posts: 357
Location: Sydney, Australia
MrSinister
Veteran


Joined: 19 Oct 2006
Age: 41
Gender: Male
Posts: 2,560
Location: England
Page 1 of 1 [ 12 posts ]
Similar Topics
Have you ever had a psychotic breakdown?

16 Dec 2009, 3:39 am

renaeden

DId I have some sort of psychotic breakdown? Please help me

in Bipolar, Tourettes, Schizophrenia, and other Psychological Conditions

06 May 2013, 4:34 pm

Ettina

How do you prevent a breakdown caused by a change in routine

09 Apr 2014, 11:09 pm

nebrets

'Psychotic symptoms' vs 'psychotic disorder'

in Bipolar, Tourettes, Schizophrenia, and other Psychological Conditions

31 Jan 2018, 8:13 am

SaveFerris