High school versus elementary school
Page 1 of 1 [ 11 posts ]
ChemicalCole
Tufted Titmouse


Joined: 25 Sep 2011
Age: 23
Gender: Male
Posts: 31

Personally, I didn't mind elementary school. My classmates eventually understood me and talked to me here and there. It was the older kids that would pick on me and tell me to do things that would get me in trouble. I didn't really listen to everyone though, I would daze off quite a bit.

High school, in my opinion was not that great until my last year which I am currently attending. I was always trying to fit in with all the new trends, but they were changing so fast. Eventually I stopped following around those people I thought were my friends and made a few new ones. Still though, grade 9, 10 and 11 were terrible, people can be very rude.

Currently I am not in class, I do my courses in a room on a computer and my grades sky-rocketed to A's. I upgraded to harder courses and I love it. Still though, elementary was better even though it took me six years to fully adjust to elementary, the social skills program was very helpful.

So what was your preferred school, elementary or high school?
TheChamelion
Raven


Joined: 16 Dec 2011
Age: 23
Gender: Male
Posts: 105
Location: Australia.
High school by far! My history of primary schools was moving around allot and never getting adjusted, so basically the entire primary school time was just me being bullied. Highschool is also a fairly good time for someone like me who is always a bit awkward. With all the hormones and everything going around everyone seemed a bit awkward! Not to mention highschools curriculum is far more flexible and well basically by yourself more.

And yes, I realise I basically just said highschool was a good time because of awkward hormonal teenagers...


Talk about awkward...


_________________
Play sims - Get bored - Kill sims - Understand God.
Descartes
Veteran


Joined: 8 Apr 2008
Age: 26
Gender: Male
Posts: 6,154
Location: Arlington, Texas
My elementary school years were much funner and more nostalgic than my high school years. I wasn't as sociall awkward in elementary school, I was more outgoing, and my favorite t.v. channels (Cartoon Network and Nickelodeon) were at their peak of greatness. Looking back, my elementary years really were great - although I didn't realize it at the time.

_________________
What fresh hell is this?
ChemicalCole
Tufted Titmouse


Joined: 25 Sep 2011
Age: 23
Gender: Male
Posts: 31

How interesting, but very believable. Elementary can be very cruel. I was bullied for sometime but it was nothing because the bullies were not very creative. It stopped when i reached grade 5 and started again in 7 but only for a while. High school was just terrible for my first three years. I found that in elementary people loved hearing me talk on and on because I was very charismatic, but didn't want to listen to others much (thus the reason why I didn't do much at recess but stand near some people).

In high school, I find that the student have way too many expectations for the way you present yourself (dressing, hair, attitude). I just hate all the snobby kids that think they are "king of the hill". In my school all the guys smoke, workout, gel their hair into want-to-be mohawks/shave bald to look scary and intimidating, and drive run down cars with maybe one flashy part. On top of all of that, they started rumours about me being addicted to Cocaine, I guess they couldn't find something terrible about me so they started something up. It really doesn't hurt my feelings, just annoys me because they think they are so smart comming up with a really terrible rumour that is clearly not true. It's realy rudimentry on their behalf and they look even dumber comming up with that kind of rubbish.

Basically, high school is a big no in my books, elementary was easier social-wise. It doesn't even matter because I am now in my last year, getting A's in higher level courses. I'm going to college for biology so I am very dedicated to my work unlike my classmates that just waste their time making stupid things up about me. They gave up though, I ignored them and they stopped.

Thank you for your replies,

Cole.
lostgirl1986
Veteran


Joined: 28 Feb 2012
Age: 31
Gender: Female
Posts: 6,425
Location: Ontario, Canada
Sempiternal
Veteran


Joined: 13 Feb 2012
Age: 20
Gender: Female
Posts: 8,373
Location: Silicon Valley, CA
Awh, there isn't a choice for middle school? That was the best two years of my life... Anyway, elementary school or high school... Hard to choose.

Elementary school... I was bullied, but outside of school within a group of kids whose parents were my parents' friends. The adults were too busy conversing among themselves, and no one at school ever found out about it, so no one helped. At school, I guess I got picked on several times, though they could been trying to joke and I just took it literally. My friendship with my emotionally abusive best friend was unstable. She was one of the bullies, but when she "apologized", I was too naive to say no.



High school... it's boring. For the most part, everyone seems "normal" or just plain imbeciles. There are seemingly good people, but not the type I could really connect to. It's only been my first year, but it's not leaving a good impression on me so far...

Middle school was amazing! I didn't have to try as hard to socialize. Since my (new) best friend was pretty social and well-known around school, when she made friends, they would realize that I wasn't talking much and try to get to know me. People who were completely different from each got along without much drama. I actually enjoy being around people who are different from me, as long as they're as different from each other and respect the fact that not everyone will agree. I was singled out in 8th grade in one of my classes and had irrational amounts of paranoia, but overall, life was pretty great back in middle school.
Joehotto101
Blue Jay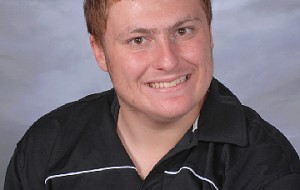 Joined: 17 Feb 2015
Posts: 77
Location: San Diego, CA
Elementary School was really fun, especially because of not having to worry about relationships and working really hard outside of school. We had one teacher, who taught us everything, and I got to know my classmates really well. Halloween involved decorating cupcakes and watching spooky movies, unlike in High School, where it would involve going with your friends to someones house to get drunk.

However, elementary school was also pretty bad, especially because mine was one of the best in the entire state, and we had to do standardized tests over and over. They even took away our recess if we didn't perform up to standards.
nick007
Veteran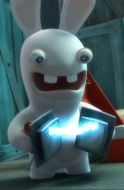 Joined: 4 May 2010
Age: 35
Gender: Male
Posts: 18,086
Location: was Louisiana but now Vermont
I was bullied in elementary school but not high-school.

_________________

But I don't want to go among mad people, Alice remarked.
Oh, you can't help that, said the Cat: we're all mad here. I'm mad. You're mad.
How do you know I'm mad? said Alice.
You must be, said the Cat, or you wouldn't have come here.
melmaclorelai
Snowy Owl


Joined: 19 Dec 2011
Age: 24
Gender: Female
Posts: 171
Location: On a cloud.
I preferred high school, particularly the last two years of it. I was given a little more autonomy than I experienced in previous years and was able to only take the classes that I chose. The bullying largely died down and I managed to make a few connections with people. My mental health was the most stable that it had ever been in my life up to that point so that helped a lot too.

Primary school wasn't a good time for me. I was bullied a lot and didn't have a good home life either so I felt very lonely and isolated.

_________________
"Sometimes you kind of have to die inside in order to rise from your own ashes and believe in yourself and love yourself and become a new person." - Gerard Way.
AspergersActor8693
Veteran


Joined: 7 Aug 2014
Gender: Male
Posts: 1,171
Location: Yautja Prime
Elementary school was horrible. I was relentlessly bullied from Kindergarten to Third Grade.

Middle School was just as bad. I suffered from severe depression during seventh grade and had to deal with teasing throughout my time there.

Besides two months in a 2,000+ student public high school, which was horrible, I went to a small private alternative High School. They were the best four years of my life, by far. Teachers and other students understood me and I could actually relate to people. I loved that school so much, that for my recent Eagle Scout project, I built them an outdoor classroom.
Grammar Geek
Veteran


Joined: 22 Oct 2015
Age: 21
Posts: 763
Location: Missouri
Elementary school wasn't terrible, but it had some bad parts, especially in the latter stages, namely fifth and sixth grades. That was when the bullying really started to escalate, especially in sixth grade. People would learn I was sensitive to pain and start poking me mercilessly, for example. I didn't have my Asperger's diagnosis at the time, so teachers always called me a smart aleck and thought I was trying to be difficult.

High school was wonderful, though; I went to a private school in another state, where my dad teaches, and I was not bullied at all. Everyone was so kind and welcoming, and I actually had a group of friends for the only time in my life, some of whom I still stay in contact with. I performed in many plays and truly enjoyed them. I wish I could go back there, because college sucks.