Cost benefit analysis needed
Page 1 of 1 [ 4 posts ]
Grue
Velociraptor


Joined: 15 Jul 2012
Age: 47
Gender: Male
Posts: 481
Location: Maine
cberg
Veteran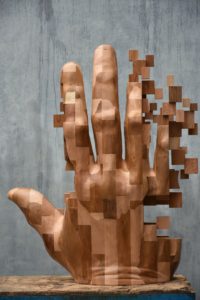 Joined: 31 Dec 2011
Gender: Male
Posts: 11,584
Location: A swiftly tilting planet
Biodiesel is a nice happy medium as long as it's accessible or producible.
_________________
"Standing on a well-chilled cinder, we see the fading of the suns, and try to recall the vanished brilliance of the origin of the worlds."
-Georges Lemaitre
"I fly through hyperspace, in my green computer interface"
-Gem Tos

MoHaG
Emu Egg


Joined: 5 Jul 2015
Age: 35
Posts: 3
Location: South Africa
Grue wrote:
Trying to figure out how much we'd save if we had an electric car. If we pay $0.756/kwh at home and and $120/mo in gasoline for our current car, which would be the most cost effective option?
Are you sure about that electricity price? (No zeroes missing?) It seems to be at least 5 times the typical cost around here (South Africa)... (Assuming USD for $)
For energy costs the easiest way to estimate is to assume you use the battery capacity worth of power over the vehicle's range....
So for the Nissan Leaf that has a 24kWh battery and a 84 mile range, it works out to 0.285714 kWh / mile. You can multiply that with the electricity cost to get an energy cost / mile estimate....
For a conventional vehicle you can calculate a cost per mile relatively easily using fuel consumption figures (ideally based on logbook data for the vehicle, although manufacturer estimates is also a start) and fuel cost... (I'm not doing an example calculation based on MPG...) (Another quick estimate is to divide the cost of a tank of fuel by the distance driven...)
Other things to consider is maintenance costs... I assume that things like tires and suspension is mostly the same between electrical and conventional vehicles... The motor is probably cheaper to maintain than an engine... The main issue is likely the battery pack... If it has a 10 year lifetime and a known price, you can get an estimate of how much you should estimate that as cost-per-year (it will likely only bother at the end of the battery life however). For a conventional vehicle, there are other potentially large expenses, like significant engine work, likely after about 300 000km (~200000miles)...
(There might be estimates available of the running cost per <distance unit> of different vehicles based on how much you drive, here the AA has it on their website (after giving them your email address), not sure about the US)
This should allow you to draw up a spreadsheet based on how far you drive yearly, taking the initial vehicle costs and running costs ans seeing when, if ever, you break even....
If you sell cars after a few years, resell values become a more important factor than expensive maintenance later in the vehicle's life...
izzeme
Veteran



Joined: 4 Apr 2011
Age: 33
Gender: Male
Posts: 2,665

not enough information.
how far do you drive each month for that $120 and what is the range quoted for a full charge on the battery.

the easiest way is to convery both the gas and the electricity to a $-per-mile figure, multiply that with miles-per-month and add that to the set costs (insurance/taxes)