slave
Veteran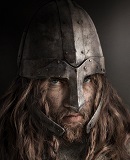 Joined: 28 Feb 2012
Age: 109
Gender: Male
Posts: 4,419
Location: Dystopia Planetia
HisShadowX wrote:
slave wrote:
HisShadowX wrote:
slave wrote:
HisShadowX wrote:
Seeing of us predicted the collapse of the housing market and bet against it doing so whenever thought he was crazy I sort of had some thoughts on this.

Anyone have any experience in investing and growing nest egg or something for quick returns?
I have 'followed' this issue extensively.
I'm willing to help you, if you'd like but I'll need some context first.
Approx. answers will suffice.
1. your age range?
2. employed/not?
3. how much have you read?.......ie. gauge your present knowledge level
4. do u have children?
5. how deep do you want to get into this?...ie.motivation/commitment level

1. 31
2. Employed
3. Beginner tried doing some things on Nadex. I won one and lost about 100 bucks quick.
4. Yes
5. Definitely looking to get into this and learn as much as I can. I am really looking to get to know how the market really works and where those little holes are here and try to make a profit.
Nadex is a very dangerous place to start. Options require a very definite skill set and engaging in Options/Spreads trading without said skills is pure gambling...not investing.
I don't mean to be harsh, just honest.
Given that you have youth on your side, I would respectfully advise you to acquaint yourself with the context within which you will be functioning as an Investor.
Dr. C. Martenson has prepared this series for ppl like you to provide said context.
All market activity occurs within a Geo-political-regulatory-historical context and the machinations of the market cannot be understood, regardless of trading knowledge, without a good handle on the Overall Picture.
It is germane that the GFC of 2008 be well understood as it pertains to the flattened yield curve, interest rates and the CB policy interventions.
Let me know if you need clarification.

Thank you I am going to review that video in the morning on the way to work. I'll send you a private message afterwards if thats okay if I have any more questions?
Yes, a PM is A-OK

slave
Veteran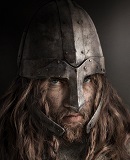 Joined: 28 Feb 2012
Age: 109
Gender: Male
Posts: 4,419
Location: Dystopia Planetia
HisShadowX wrote:
What do you all think about betterment?
The appeal is the low MER and that it avoids human interaction with its App-like interface.
I think it can be useful but only for an already experienced Investor.
Working with a human Advisor can have some merit esp. at the start.
Homieside
Emu Egg


Joined: 9 Dec 2019
Age: 25
Gender: Male
Posts: 2

zacb
Veteran


Joined: 7 May 2012
Age: 27
Gender: Male
Posts: 1,127

zacb
Veteran


Joined: 7 May 2012
Age: 27
Gender: Male
Posts: 1,127

HisShadowX wrote:
BTDT wrote:
Yes, forget about quick returns. You can't beat the professionals, who are experts at extracting money from people who want quick returns.
But, if you have reasonable expectations, patience, and a strategy appropriate for your risk tolerance, you can get a good return over a long period of time (over 10 years).
https://turbotax.intuit.com/tax-tools/t ... 22384.html
And, even if you do beat the professionals, chances are that the government will take a big bite out of your profits.
You know a good site or place to get good advice on this subject?
Investopedia. Further the best investment is in your education, financial or otherwise. Ben Graham and Jim Cramer (with a grain of salt) are good starts. Also reading up on economics might not hurt.