Any privacy-aware and anonymous alternatives for GitHub?
Page 1 of 1 [ 3 posts ]
asperger101
Butterfly


Joined: 20 Jul 2018
Gender: Male
Posts: 15

cberg
Veteran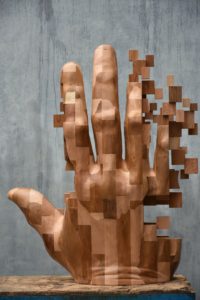 Joined: 31 Dec 2011
Gender: Male
Posts: 11,129
Location: Boulder CO
Atlassian Bitbucket https://bitbucket.org/
_________________
"Standing on a well-chilled cinder, we see the fading of the suns, and try to recall the vanished brilliance of the origin of the worlds."
-Georges Lemaitre
"I fly through hyperspace, in my green computer interface"
-Gem Tos

Hyeokgeose
Deinonychus


Joined: 24 Oct 2017
Age: 23
Gender: Male
Posts: 309
Location: USA
asperger101 wrote:
I'm looking for any privacy-aware and anonymous alternatives for GitHub that will allow host own Git public and private repos, wikis, docs, collaborate and static sites. I'd prefer alternatives in Tor or I2P.
I can't check if the website works since I don't have L2P set up on any of my systems, but it was (or still is) a github alternative that used I2P and
http://git.psii2p655trtnvru.onion/
Also, this wiki might help:
http://www.statdomain.org/wiki/index.php/I2P_Links
I hope that was at least of a little help, best of luck!

_________________
"It's not until they tell you you're going to die soon that you realize how short life is. Time is the most valuable thing in life because it never comes back. And whether you spend it in the arms of a loved one or alone in a prison-cell, life is what you make of it. Dream big."
-Stefán Karl Stefánsson
10 July, 1975 - 21 August, 2018.