Parenthood worth watching?
Page 1 of 1 [ 5 posts ]
TealOtter
Tufted Titmouse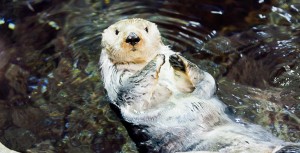 Joined: 21 Apr 2015
Age: 24
Posts: 36

zer0netgain
Veteran


Joined: 2 Mar 2009
Age: 51
Gender: Male
Posts: 6,784

Marky9
Veteran



Joined: 4 Mar 2013
Gender: Male
Posts: 1,626
Location: USA
pcgoblin
Veteran


Joined: 11 Apr 2013
Gender: Male
Posts: 912

There are actually two characters. Max is the first. The other is the character Hank, played by Ray Romano. After spending time with Max, and reading about Asperger's, he realizes that he is possibly on the spectrum. I really liked Ray Romano's character. There are parts of the show I really liked, and there are aspects of the show that I found annoying. The annoying part is personal. The characters sometimes take some nasty mood swings. I don't know how to describe it expect the writers needed some drama. Sometimes it just seems irrational. I also found it annoying how young people who supposedly had little money seem to live beyond their means, and everyone has a bottle of wine in the fridge.

Still those are my petty personal gripes, and I didn't let it stop me from watching. Like I said, I really liked Ray Romano's character.
AhsokaLives
Tufted Titmouse

Joined: 14 Jul 2015
Age: 31
Posts: 49

pcgoblin, i totally agree with you. it actually bothered me how the family talked about and treated max (the aspergers kid), not to mention the shameless plugs and fals info from Autism Speaks (episodes on that false divorce statistic, for example). The guy evaluating me for autism actually suggested I start watching it, since my appointments were so spread out (i was waiting months!). If i wasn't an aspie, maybe I would have taken the hint!

HOWEVER i LOVE ray romano's character!! !! SO MUCH! and he was my favorite character from the first episode that he was in, well before they started the asperger's story line.

so: i liked the show more when they weren't talking about asperger's, until ray romano shows up.

_________________
"I often wonder if I should have been born at another time. My senses are unusually, some might say unnaturally keen, and ours is an era of distraction. It's a punishing drumbeat of constant input. It follows us into our homes and into our beds. It seeps into our... Into our souls, for want of a better word. [...] In my less productive moments, I'm given to wonder.... If I had just been born when it was a little quieter out there, [...] Might I have been more focused? A more fully realized person?"
-Sherlock, in Elementary ("The Marchioness")