"The Good Lawyer" in works - lead with OCD
Page 1 of 1 [ 3 posts ]
ASPartOfMe
Veteran


Joined: 25 Aug 2013
Age: 66
Gender: Male
Posts: 33,201
Location: Long Island, New York
'The Good Doctor' Legal Spinoff 'The Good Lawyer' With Female Lead In Works At ABC As Backdoor Pilot

Quote:
After expanding one popular long-running procedural drama, The Rookie, with a planted spinoff for next season, ABC is looking to do it for another, The Good Doctor with an embedded episode. I hear the network is developing legal offshoot The Good Lawyer, from The Good Doctor executive producers/co-showrunners David Shore and Liz Friedman, Sony Pictures TV and Shore's studio-based Shore Z Prods. ABC Signature is co-producing.

Like with the Nathan Fillion-starring The Rookie, the spinoff of the Freddie Highmore-headlined The Good Doctor will have a female lead and will be introduced as a backdoor pilot during The Good Doctor's upcoming sixth season, I hear. Reps for ABC and Sony TV declined comment, and deals are still being worked out.

According to sources, two characters from The Good Lawyer, the lead Joni as well as Janet, will appear in Episode 613 of The Good Doctor, with the roles currently casting.

Written by Shore and Friedman, The Good Lawyer will center on Joni, a 20-something woman who battles OCD but is a brilliant lawyer and gets to be a defense attorney for Dr. Shaun Murphy (Highmore) who finds himself in legal trouble.

Relatively new to her upscale law firm, Joni, who is funny, eager, self-aware and a bit anxious, is part of Shaun's (Highmore) legal defense team. Despite breezing through law school and her Bar exam, Joni's OCD symptoms take a severe toll on her personal and professional life. Living with OCD, Joni has never wanted to be treated differently and is often embarrassed of her symptoms. She is a great lawyer, using her attention to detail, compulsive over-thinking and analytical skills as a superpower, but was forced to threaten to sue the firm (for violating the Americans with Disabilities Act) when they tried to fire her because of her peculiar behaviors. The role is listed as open to all ethnicities and abilities.


_________________
Professionally Identified and joined WP August 26, 2013
DSM 5: Autism Spectrum Disorder, DSM IV: Aspergers Moderate Severity

"My autism is not a superpower. It also isn't some kind of god-forsaken, endless fountain of suffering inflicted on my family. It's just part of who I am as a person". - Sara Luterman
delvian
Veteran


Joined: 16 Aug 2022
Age: 32
Gender: Male
Posts: 646
Location: Scotland
I'm surprised The Good Doctor is getting a spin off. Despite the criticism I'd heard of the show, I really tried to get into it, partly because I have a huge crush on Freddie Highmore and also think he's a great actor. But I just couldn't, I found it too cheesy and painful. Are there Good Doctor fans here? Did it get better in later seasons?
Diverse4Me
Snowy Owl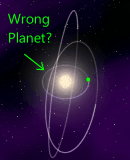 Joined: 8 Aug 2022
Age: 48
Gender: Non-binary
Posts: 140
Location: Canberra, Australia
It got a bit better, but still, yeah I haven't watched it all.

I like medical shows in general, so I was watching it for the ASD side as such.

Actually, I started watching it well b4 my diagnosis.
_________________
Drew, occasionally writing @
https://diverse4.me
ASD2, ADHD, Anxiety, Depression etc