Old new old ADD ASD father of an autie...
Page 1 of 1 [ 4 posts ]
OhkaBaka
Snowy Owl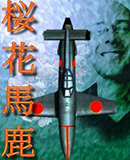 Joined: 15 Mar 2009
Gender: Male
Posts: 151
Location: Seattle
'sfunny... I've actually been a member of WP for about 5 years, only it appears despite posting a couple times I've never introduced myself:

Hello all!

I'm OhkaBaka... great story* there, which I won't tell unless you ask. Nothing drives me battier than a fellow aspie yammering on about strange things no one else loves... unless its me doing the yammering... I'll do my best to spare you.

I just turned 41 a few days ago. Not too many of my generation got diagnosed with ADD, and until I was much older, I didn't know you Autism HAD a spectrum... I thought: Rainman or neurotypical

Here is a funny thing, I didn't know I was ASD for a year or two AFTER I joined this site. I was diagnosed ADD (inattentive) about a decade ago, as "grown up" life proved too much for my own error correction, and I finally sought answers to WHY it took me 45 minutes to take the garbage out... which I thought precluded me from ASD... but I found a certain brotherhood among everyone here, and I "got" a lot of stuff that didn't show up in books about ADD.

Also... my son had just stopped crying for the first time in 18 months, and we started to notice some things that were disconcerting in his behaviour. That led to testing and observation and the eventual diagnosis for him, and led to some realizations about myself... I'm not hyperactive, so that hopping leg is something else... I have friends whose ADD is debilitating, but who can have conversations with strangers... I'm not "forgetting" who people are, I just don't know whose face belongs to which person. Hey, lookee there... daddy is autistic too...

...I just deleted 5 paragraphs of rambling... you're welcome. I'll probably write something else about that later, some thoughts on fatherhood and getting old.

Anyway, glad to meet you, maybe I'll post again before 5 years passes this time,
OhkaBaka

*Great is relative to your love of Japan, Haiku, and WWII aircraft, I suppose
Tahitiii
Veteran


Joined: 1 Jul 2008
Age: 64
Gender: Female
Posts: 2,214
Location: USA
AnonymousAnonymous
Veteran


Joined: 23 Nov 2006
Age: 30
Gender: Male
Posts: 56,180
Location: Portland, Oregon
OhkaBaka
Snowy Owl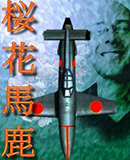 Joined: 15 Mar 2009
Gender: Male
Posts: 151
Location: Seattle
Hey look... only took me a month and a half...


Tahitiii wrote:
Welcome to WP.
OhkaBaka wrote:
Also... my son had just stopped crying for the first time in 18 months...
I can't even guess what that means. I don't know what to ask, except tell me more.
Lex was a colic baby... (which I'm finding is not uncommon for sensitive asd babies)... about 2 weeks after his birth he started crying... he didn't stop for more than a year. I have no fond memories of his first year, I really have very few memories of that time, we were zombies.
There is an episode of the Simpsons where Homer is tasked with caring for a Screamapillar, which (no surprise) is a caterpillar that screams constantly... out of frustration homer buries it at one point, and the environmental official immediately appears:
"Why don't I hear screaming?"
"He's sleeping."
"Then why don't I hear SLEEP screams?"
My wife and I saw that episode about 6 months in. It was the middle of the night and we were high on lack of sleep, be we laughed and cried hysterically through the entire episode.
We called him screamapillar from then on.
We were slow to identify his ASD because he didn't learn anything in that time... you can't sit up or crawl or anything if you are screaming apparently. We thought at first his delays were related to the screaming, not that the screaming was related to the delays.
Thankfully, at 7 years old, he only randomly explodes into screaming when he sees a Dr. Seuss book.