Im stressed about school now
Page 1 of 1 [ 3 posts ]
ConverseFan
Blue Jay

Joined: 14 Jul 2019
Age: 19
Gender: Male
Posts: 89
Location: West Coast
My parents talked to me about my report card and grades today. They are a bit disappointed that I didn't do well in math again and I am behind in English. I have to repeat some stuff. I feel not so smart. I am not even in mainstream math and English classes due to the workload and executive functioning issues. I feel stressed about school now and it is summer vacation. I get help in school and I study but I still do bad.
nick007
Veteran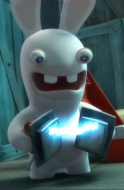 Joined: 4 May 2010
Age: 37
Gender: Male
Posts: 23,292
Location: was Louisiana but now Vermont in the police state called USA
Some of us on the spectrum have comorbid learning disorders. I have dyslexia, dyscalculia, & dysgraphia which caused me to struggle majorly in lots of skewl subjects. Math & English were some of my worst subjects except I did well in business math. I only passed some subjects cuz my teachers curved my grades which is why I never had to repeat anything. I went to a skewl for dyslexia from middle of 6th(it was when my parents found out about the skewl) through 8th grade. It didn't do high-skewl unfortunately. I did well there but that was the only time when I really found classes easy. I only did well in a couple classes in high-skewl & I didn't do that well in any class before going to the dyslexia skewl. All the skewls I went to except for the dyslexia one only had mainstream classes so I just had some accommodations.
I don't know if your in high-skewl or college ConverseFan but I will say college is not for everyone. I'm NOT telling you that you shouldn't go but that is something for you to think about & decide for yourself & with your parents. The only thing I knew when I graduated high-skewl was that I did NOT want to go to college. I thought about classes & majors people took in college for various jobs & I felt I would be horrible at all of them not just cuz of my learning disabilities but cuz of my other various disabilities. I have a few physical 1s & I probably would of got into a trade if it weren't for my physical disabilities. I worked 3 jobs but they were minimum wage type stuff(custodial & dish washing) & I'm on Social Security Disability now & got on SSI before I started working.
My dad's dyslexic as well & he failed the same Englise class in college 2wice & the teacher told my dad when he failed it the 2nd time that the teacher would never pass him cuz of how much he struggled in the class. The English course was a required class & there wasn't another teacher who offered it there. My dad was having a hard time deciding what to major in as well & kept changing his major which the college didn't like. He was working in construction while he was in college so he just dropped out & started working in the construction industry full time. He didn't make much at 1st but he makes a bit now. My parents are definitely not rich but they're not dirt poor either, their lower middle class thou they were poor when they 1st got married.

_________________

But I don't want to go among mad people, Alice remarked.
Oh, you can't help that, said the Cat: we're all mad here. I'm mad. You're mad.
How do you know I'm mad? said Alice.
You must be, said the Cat, or you wouldn't have come here.
GeorgeD
Emu Egg


Joined: 30 Jul 2019
Gender: Male
Posts: 2
Location: Dover, Delaware