Page 1 of 1 [ 4 posts ]
d057
Veteran


Joined: 26 Nov 2008
Age: 27
Gender: Male
Posts: 505
Location: Pittsburgh, PA
Did you like award's assemblies when you were in school? I didn't like them at all! The story about an Autistic boy who was presented a trophy which read "most annoying male" recently brought back memories. I wrote about it in the link below.
https://dwarren57.wordpress.com/2019/06/15/most-annoying-male/

_________________
Living my life one day at a time.
Twilightprincess
Veteran


Joined: 28 Sep 2016
Age: 35
Gender: Female
Posts: 5,278

d057
Veteran


Joined: 26 Nov 2008
Age: 27
Gender: Male
Posts: 505
Location: Pittsburgh, PA
My high school awards assembly and commencement ceremony was inside a crowded gymnasium that didn't have air conditioning. It was unbearably hot in there!

Twilightprincess wrote:
I happily received an academic award in college at an award ceremony that came with a cash prize.

However, when I was in elementary school, I disliked any sort of assembly and would get extremely anxious from feeling hemmed in by all the people squashed together.

_________________
Living my life one day at a time.
nick007
Veteran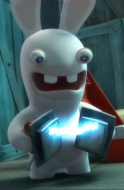 Joined: 4 May 2010
Age: 37
Gender: Male
Posts: 22,771
Location: was Louisiana but now Vermont
I liked em cuz we weren't in class. I never got an award thou & knew I never would cuz I struggled with LOTS of stuff. I guess since I made peace with that fact & accepted I wouldn't ever get one, I saw the ceremony as an excuse for us not to be in class. I didn't pay attention to who won what. My skewls never had em after I switched skewls in the middle of 6th grade. I started going to a skewl for dyslexia & the skewl probably realized those awards screwed over people with issues & learning problems. Not everyone putting forth the same amount of effort will make the same grade. There's aLOT more to learning & doing well with something in skewl than the amount of effort someone puts in. My high-skewl didn't have them either but that might of been cuz we missed class for other reasons like pep rallies every Friday when a skewl team was playing & we missed class to go to church every couple weeks(it was a private Catholic high-skewl)

_________________

But I don't want to go among mad people, Alice remarked.
Oh, you can't help that, said the Cat: we're all mad here. I'm mad. You're mad.
How do you know I'm mad? said Alice.
You must be, said the Cat, or you wouldn't have come here.