Page 1 of 1 [ 5 posts ]
Angnix
Veteran


Joined: 1 Nov 2007
Gender: Female
Posts: 2,650
Location: Michigan
Today I got a record of four job rejection emails, all of them saying I wasn't selected for an interview. The Indiana job I had an interview for didn't select me either and I found that out a couple days ago, a couple more job rejections earlier this week and MRS giving up on me... And the prospect of living in a group home with my husband...

This has gotten me super bummed out, will I ever find a job?

_________________
Crazy Bird Lady
BeaArthur
Veteran


Joined: 11 Aug 2015
Posts: 4,922

You probably will. You've been employed before, you probably can be again.

Your husband is a giant barrier, though. As far as I can tell, he resists responsibility for his own health, and his recurrent health crises take a big toll on your mental health. You need stability, and that's one thing he doesn't give you.

I'm not telling you to leave him, but you might want to learn to set more boundaries. If you do go into that group home together, don't think of it as permanent, but as a temporary respite and work on mental health for yourself.

_________________
Gone.
Angnix
Veteran


Joined: 1 Nov 2007
Gender: Female
Posts: 2,650
Location: Michigan
shortfatbalduglyman
Veteran


Joined: 4 Mar 2017
Age: 36
Gender: Male
Posts: 7,183

Yesterday I got five email job rejections

And that doesn't sound too bad

In and of itself

At least I don't have a diagnosis for cancer. Yet. It doesn't sound "terrible". Nobody raped me, and I didn't get sent to jail.

Strangers on the internet do not know if someone will hire you. Unless a member of wrong planet hires you to telecommute.

Precognitive

Strangers on the internet have no authority over your job search

They could give you job advise or whatever

But not professional advice

And statements made by strangers on the internet, are not subject to

professional standards





When I was born , I weighed eight pounds.

Doesn't mean I can or will do it again


Just because you have done something before, doesn't mean you can do it again


The situation is constantly changing


Recession


The longer someone (such as me) is out of work, the harder it is to find a job



However, the chances are not zero





nick007
Veteran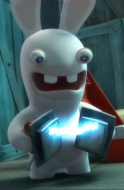 Joined: 4 May 2010
Age: 37
Gender: Male
Posts: 22,753
Location: was Louisiana but now Vermont
Maybe it'll help to widen the job search from working with birds to anything you think you might could do. After your employed for a bit it might be easier to get another job & don't quit till you got that job lined up.

_________________

But I don't want to go among mad people, Alice remarked.
Oh, you can't help that, said the Cat: we're all mad here. I'm mad. You're mad.
How do you know I'm mad? said Alice.
You must be, said the Cat, or you wouldn't have come here.