Page 1 of 1 [ 10 posts ]
RightGalaxy
Veteran



Joined: 21 Dec 2008
Age: 59
Gender: Female
Posts: 2,341


I stayed home from work today because my 14 year old son decided to tell me a truth.
He said that the two friends he said he had and all the fun he told me he was having was all a fantasy. He said the two do attend his school but don't even know he exists. He also revealed that his devoted girlfriend was a fabrication as well. She too doesn't know he exists. I previously found an economy pack of condoms in his cabinet that were dwindling down. My husband asked him and he said he was using them only for fantasy and masturbation. He's never been with any girl. I went on believing this for almost 6 months only to be told last night that it was all made up. I even drove him to a mall to go and hang out with these imaginary friends. He told me he would eat at the mall and just walk around for a couple of hours before he called me to come and pick him up. He met no one there. I asked him why. He said that he wanted me to believe he was normal, that he had friends and that a girl liked him. I was devastated. As he told me all of this, he had a strange look on his face. Pupils enlarged, eyes glazed over. Maybe fear? Any advice?
I feel so utterly shaken by this. When I drove him to school this morning, he had this complacent look on his face like I've never saw before. He credited it to a good night's sleep.
I didn't sleep at all but for one hour after 5 a.m. I was disappointed to wake up to the alarm and to realize I was still alive.
I don't think that I will ever be able to be comfortable with him ever again. I am bound by love for my child but I don't like this boy anymore. I still can't believe this happened. Even though he told me why he did this. I'm still asking why in my head. Deep down inside, I feel as though this was an attack on me. Maybe this is my own problem but I'm actually shaking at the thought of last night. He actually mocked me as I cried. I cried because he lied to me. I lived in a fool's paradise for 6 months thinking that FINALLY I had a happy child. Is this a hint for something bad that's coming in the future?
ASDMommyASDKid
Veteran


Joined: 27 Oct 2011
Gender: Female
Posts: 3,786

I am sorry.

My thoughts are that maybe he felt pressure from you to be something he is not. I do not mean intentional pressure, but just that he could tell you were suffering and he wanted to fix it. In his mind he might easily see it as no different than any white lie one tells in order not to hurt someone's feelings. (I know it is different, but not knowing your son, I cannot say if he does)

In my mind the thing to be concerned about is to make sure that he knows that your love is unconditional and that he doesn't think it is dependent upon him being something he is not. I am not saying that you have given him any reason to think this, but kids with communication issues can easily misinterpret wanting someone to be happy as wanting someone to be happy in a particular way.

I don't know why he laughed when you cried. When things calm down, you might want to ask him, because it makes no sense to me in context of everything else here. He might have looked relaxed later because the burden of holding up such big lies was released. I would think it was hard on him emotionally to fabricate and live out these lies, especially if friendships and girlfriends are things he wants and cannot have.

I am not sure why you think that it is an attack on you. I would not interpret it that way. It sounds like he was trying to make you feel better, although obviously in a misguided way.

Edited to add: I think your son not having sex yet, is actually a hidden plus. I am not the morality police or anything close, but at 14 and being on the spectrum he might be emotionally closer to 10. I don't have a teen yet, but my son is seven going on four and at 14 I can't imagine him being emotionally ready for sex, so that might color my viewpoint. Of course your son may be mature enough, so ignore this if it does not apply.
Last edited by ASDMommyASDKid on 27 Feb 2013, 12:54 pm, edited 1 time in total.
tiffninja
Butterfly



Joined: 14 Feb 2013
Gender: Female
Posts: 11

I wouldn't worry too much, he's a teenager (they can all be deceitful little con-artist at times)...also from your story and remembering what was like to be a teenager with asperger's, I think your son fabricated his friends and those stories because he was trying to please you and didn't want you worrying about him. When I was a kid/teen I actually had imaginary friends that I did everything with, it was way better than being alone or having to deal with other kids/teens. Your son knows by watching t.v/movies what is "normal" and just wanted you to think he was "normal". Whenever I go out in public I have to constantly pretend to be something I'm not to please society, every social interaction is exhausting. If anything you should love your son more, I can tell by your story for him to make such an effort to please you that he must really love you. Most people with Asperger's find outright lying beyond exhausting (I'm sure he was quite relieved and finally able to sleep once he got it off of his chest, it's obvious he couldn't handle lying to you). Poor kid was probably terribly bored at the mall, haha. Also don't worry about his laughing, it's hard for me and other people with asperger's to process emotions properly, for example when my relatives die I don't cry (sometimes I force tears out to appear "normal", but it is hard!) I actually struggle and get a bit anxious trying not laugh at funerals, it's terrible I know, but that's one of the reasons it's called a "disability". If you're concerned about the masturbation, don't be, he's a teenage boy. When he gets home maybe have a little chat with him about your concerns (get if off your chest so you can feel better, but don't say anything horrible, he'll remember it) and let him know that there's no reason to lie to you, because you think he's awesome and that you're on his team and will love him no matter what. (Or something to that effect).
Anyway good luck and no worries, 10 years from now this incident will just be a very faded memory.
chris5000
Veteran



Joined: 9 Aug 2012
Age: 28
Gender: Male
Posts: 1,673
Location: united states
Sweetleaf
Veteran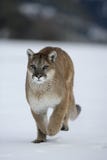 Joined: 6 Jan 2011
Gender: Female
Posts: 30,165
Location: Somewhere in Colorado
I kind of see it from a perspective of being a child kind of like that since I used to more or less do that with my mom and other family sometimes I still fake that I am feeling better than I am, though I didn't take it to such great lengths just more told her having friends would be too stressful and I liked being a loner.

The point was protecting my mom and not being a dissapointment, not lying out of spite.....maybe it was something like that, if he felt he dissapointed you by telling the truth he might have not understood why you were so upset. I mean this is your child so I would hope you make efforts to move past this incident, maybe he needs to know he doesn't have to lie to impress you....he could think that he does. lol I have a teenage brother, so I know sometimes adolecent/teenage boys can word things kind of hurtfully but I am not so sure its an actual intention or just the way their mind is at that point in life.

I think it points to he's lonely, thought it would dissappoint you if you knew he wasn't a 'happy' child and maybe there will be some bad things to come....but with maybe some support and help things could improve some for him, I know its terrible thinking you have to put on an act around everyone so they don't worry or aren't constantly disappointed. Maybe you could look into some therapy for him as well as yourself as it sounds like this is very hard for you to deal with.

I just hope you're not exactly serious about disliking him now because you know he's not so happy and may be struggling more than you thought....because it does not really sound like it's his fault sure lying isn't good but it can sometimes seem necessary.

_________________
Welcome to hell, this is the end.
momsparky
Veteran



Joined: 26 Jul 2010
Gender: Female
Posts: 3,831

RightGalaxy
Veteran



Joined: 21 Dec 2008
Age: 59
Gender: Female
Posts: 2,341

momsparky wrote:
The imaginary girl was a hugh relief. The real girl was put into a neighboring middle school and is going to a different high school because of my son. The girl's mom met with me and was quite understanding. She said she had it in her to forgive this all and not to involve authorities because of his disability. She said that it was her daughter's request to be moved away from him because other kids saw it happen and she was being bullied because of it as well. My son should have been moved. These people were inconvenienced because of his actions. We just got lucky because the girl's mom was kind. I feel horrible about that happening to these good people. I'm praying to God right now that I can get over this. I feel REALLY different towards him. His older brother says that this will pass and that I forgot all the horrors of his upbringing as I will forget about this too. The only thing I remember about the older one was compulsive stealing of crew socks - nothing else. The marine corps stopped this. He won't confess to how though.
Aspie1
Veteran


Joined: 7 Mar 2005
Gender: Male
Posts: 5,527
Location: United States
I used to do that, although I lied about being OK in school, while in reality getting bullied left and right. Because I knew that my parents would get extremely worried and overreact, and not do anything that would actually help me. I managed to live that lie all through high school, although by my senior year, the bullying subsided to once-in-a-blue-moon insults. Lying to my parents about having friends wouldn't be too difficult, but they didn't worry enough about me not having friends to make lying worth my while. They had no issues with me taking a city bus alone to go to museums, and that was enough for me.

The person I did lie to extensively was my therapist at the time. I told her about not having friends, and she started spouting off theories that I wasn't ready to have friends (!). So after letting some time pass, I started fabricating stories about "going to a mall together after school with a few guys from Algebra 2A". I felt dirty having to lie about that, but it was better than trying to debase the theories of a person three times my age who was 100% convinced she was right. I would have also fabricated lies about dating, but I had no real-life experiences with dates (while I did with friends) to make my stories sound real.

(Oops, I just realized I necro'ed a thread, but this thread could be beneficial to parents, so I'm keeping my post.)
zette
Veteran


Joined: 27 Jul 2011
Gender: Female
Posts: 1,241
Location: California
I don't have AS, but as a teenager I didn't have any friends my junior and senior year of high school (my two friends from middle school both moved away). I used to tell my mom I was going to the movies or to a ballgame with friends, when I was actually going alone. I don't think it's all that catastrophic for a child to lie about something like this. It wasn't an attack on my mom. I lied partly because it was too embarrassing to admit I had no friends and partly because it was my private business and I wouldn't have wanted my mom to swoop in and try to fix it.
ASS-P
Veteran


Joined: 9 Feb 2007
Age: 59
Gender: Male
Posts: 8,742
Location: Santa Cruz , CA , USA