She's Different: Advice on Handling It
Page 1 of 1 [ 9 posts ]
Mikomi
Veteran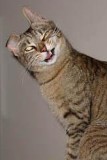 Joined: 24 Jan 2008
Age: 41
Gender: Female
Posts: 811
Location: On top of your TV, lookin' at you funny.
I had hopes of a life better than mine for my children. I'd grown up a painfully awkward child socially, had few friends and was utterly clueless when it came to the things which mattered most to teenage girls (boys, clothes, shoes, hair). I was different, to be sure, but WHY!? I wanted to cease to exist in every way that would mark me, to simply disappear as my former self. In the process, I nearly died during a decade long battle with anorexia and bulimia.

I figured it was just me. Something fundamentally wrong with me. I was defective and flawed. But then my daughter was born with her own set of issues. I struggled with this, first seeking help when she was two. I did not get a diagnosis for her until age four, when I learned she is autistic (AS). I realized the parts I struggled most with were the ways in which she mirrored the aspects of myself I had so long denied; I see a mirror of myself as a child. She is such a loving, caring little girl. She is precious and people (especially adults) just adore her. She's done well making friends, though is beginning to struggle a bit in the social interaction. The other day she hugged a friend of hers and said, "I love you!" and the friend just gave a look like what the hell? and shrugged away. This happened with another friend recently. We are going to have to explain to her that she has to be less affectionate, but I don't know how to go about it.

At gymnastics today I watched her and the other children. She is different. You can see it in the way she interacts, moves, talks and behaves. I remember being in her place, and eventually becoming aware of the fact that I was different - through ridicule and cruelty. Why didn't the other kids "get me" like adults did? I know now, but that's beside the point. Other children will occasionally look at her funny, and it makes me sad. How long before they start saying things to her? Right now she's innocent of all of the harsh ways of the neurotypical world. I can't protect her forever, I know, but how can I better prepare her?

Suggestions are welcome from all.

_________________
Curiosity is not a mental illness.
Homeschooling Aspie mom of 2 kiddos on the Spectrum.
annotated_alice
Veteran


Joined: 25 Mar 2008
Age: 44
Gender: Female
Posts: 770
Location: Canada
Oh, your post just broke my heart. I literally have tears in my eyes right now, because I've been wondering the same thing about my little guy(s).

I too, grew up as a child who was different. We moved around a lot, my parents were OTT religious, so we had unusual food, holidays, rules etc., and I was discouraged from making friends at school, and I was socially awkward. I was always the outsider. Even when I had friends, I felt like an alien from a different planet. During my teen years I made it my one mission in life to figure out how to fit in, leading me into all sorts of trouble.

I always assumed that if I let my kids participate in popular culture, didn't move them around all the time and helped them to cultivate friendships that they would have it easier. Yet they are struggling more than I ever did. Who knew it was nature and not nurture? (I guess my mum and dad are off the hook.


).

I was in one of my sons classes a couple of months ago, and could see several of the other children giving him a wide berth, one rolling his eyes and criticizing my son loudly when he forgot a class rule, and a little girl giving him a horrible look and edging away from him at carpet time when he was picking his lips and rubbing his nose while he sat (allergies/stim/bit of both?). He seemed so different and separate from the other children as he went about his day. He doesn't seem to be too hurt by the kids who don't like him (yet), he seems annoyed by them and says they are "jerks" or is oblivious. But I see the seeds of some very lonely and miserable junior high/ high school years, and it breaks my heart.

One of the things that my parents did do right (and they did a lot right, I don't mean to make them sound awful...and just for the record- no more crazy religion and they are excellent grandparents/ parents to my youngest sister who has William's syndrome), was to teach me that not only is being different OK, but it is preferable. Marching to the beat of your own drum, thinking for yourself, liking what you like and being who you are, no matter what other people say, is more important than being popular. Having that belief deep inside of me, gave me a kind of resiliency deep inside and allowed me to come back to being who I really am (which is different!) after I was through experimenting with trying to be cool.

Another thing that they did right was providing me with more than one peer group. I hated church (with a passion!), but I made a few friends there (with the other misfit kids that also hated church

) and when things were particularly rotten at school, I had another social outlet. We haven't found that alternate peer group for our sons yet, but it is something we are working on. Even making friends with some neighbours (if they go to different schools) gives them a new chance to make a friend who isn't already prejudiced against them as the weird kid at school.

One thing my parents did not do, that DH and I are determined to do for our sons, is to make home a haven of support, encouragement, love and approval. There may be nothing we can do to prevent the world from kicking them in the gut every single day, but we can make sure that home is the soft place to fall. I want them to know that we appreciate and admire them for who they are, and I want them to have a peaceful place to rest and recharge before they head back into the fray each day.

Also we are actively trying to teach them social skills, and while this may not make them "fit in" (because who really wants to fit in anyway??? I like their uniqueness!), hopefully it will help them to be able to interact and communicate with people successfully...when they want to.

Anyway, this is getting long...I'm really interested to see other people's suggestions and responses.
MsBehaviour
Deinonychus



Joined: 26 Oct 2007
Age: 46
Gender: Female
Posts: 362
Location: Wellington, New Zealand
I wasn't cool at school at all but found my strength came once I embraced my individuality rather than wasting energy on trying to 'fit in'. I'm original and unique, and happier for it. Send your girls my love from a big sister, as life is great once you work out what really matters.
annie2
Velociraptor



Joined: 17 Sep 2007
Gender: Female
Posts: 407

You are probably doing a better job of preparing for her than you realise, just from the point of view of you caring about her and wanting the best for her. I can also see that my son is starting to be viewed differently and experiencing some social rejection. He doesn't really have any friends, so I guess for you it is an encouragement that your daughter has friends.

I would say prepare her by having a safe haven at home that she can retreat to; teach her social skills (even though it can be an uphill grind); encourage her by telling her all the things she's great at, so that it balances out the negativity; teach her that life isn't fair and to expect some disappointments.

I would also say try not to view your daughter through your own feelings and emotions. She may never experience the extent of emotion that you have, and so make sure you react to how she feels about stuff. For example, my son usually sits on his own at lunchtime and any time I walk through the playground and see him on his own, and most other kids sitting in groups, I feel the pain that I would feel if it was me. I have to remind myself that on the whole he isn't really too bothered about it (at least at the moment).

Also, remember that a lot of NTs also experience social rejection. I know I did. Even as an NT I struggled to feel accepted. While that is a bit of a depressing comment on the state of our kids in society, the "positive" out of it is that AS kids are not the only ones who find it tough. There are likely to be other NT kids in your daughters class over the years who don't fit with others . . . and maybe they'll be the ones who'll be sensitive to her differences and look out for her.
9CatMom
Veteran



Joined: 1 Jan 2007
Gender: Female
Posts: 5,893

You could be describing the 9CatMom (now the 10CatMom) as a "kitten." I was socially awkward with other kids, even though I related well to adults. In some areas, I was ahead of the other kids, but in others, I was behind. Unfortunately, the areas in which I was behind marked me as different and as a "nerd." I was ahead academically, and made the mistake of telling people I liked school. That got me laughed at, especially by the kids who didn't work at all. I don't know how much of my differences come from starting school not knowing English, although I certainly made up for that later, eventually earning a Master's in 1991, and how many of these differences came from just being out of sync.

Your daughter sounds very sweet. When she gets older, she should use whatever she's interested in to help her find friendships. For me, it is an Internet Siamese cat site. It's different things for different people.
Mikomi
Veteran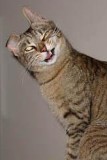 Joined: 24 Jan 2008
Age: 41
Gender: Female
Posts: 811
Location: On top of your TV, lookin' at you funny.
annotated_alice: I can relate to finding friendships in other places. I skated constantly as a child, every chance they were open. I made friends there, over the common interest of skating. It helped to be accepted somewhere. For this reason I try to keep my daughter involved in a circle of activities. Her current close friend is going to be attending a different school for kindergarten, which may also provide her a chance to interact with more children. And though it is REALLY difficult for me, I try to host playdates here to encourage the friendships she does form. We do tell her that she is unique and different, and that some people fear differences, but only until they get older and can appreciate those differences more. I also noted that some people are just jerks their whole lives, and you don't really want to fit in with those people anyhow heh



MsBehaviour: There does at least seem to be more acceptance of differences now than there was when I was in school. Hopefully that helps.

annie2: You make a good point, and I try to consider it - that she may feel different than I did. Perhaps having more parental support will soften the hits she does have to take socially and emotionally, since rejection certainly hurts much worse when you're getting it from all angles. My husband did have family support in that sense, they accepted him. I was treated rather poorly by my family as well as my peers. I do my best to let my daughter form her own thoughts and feelings, then I try to guide them in a healthy way or help her understand better. The tough part is teaching social skills when I lack them myself



9CatMom: Welcome to the furry new addition

I love cats. Anyhow, yes, I find that common interests were a good basis for friendships for me as well. My daughter loves gymnastics and she also wants to begin dance this fall. I'm hoping it will help create some common ground with peers for her, or at least open up some social opportunities. Right now she is very outgoing. I try to encourage her to stay that way, as I think it will help a lot if she can. I was once outgoing too - but boy did that ever change! lol

_________________
Curiosity is not a mental illness.
Homeschooling Aspie mom of 2 kiddos on the Spectrum.
DW_a_mom
Veteran


Joined: 22 Feb 2008
Age: 60
Gender: Female
Posts: 11,110
Location: Northern California
I had a lot of pain in my own childhood, I think is true for many children, but I really think that my son is mostly avoiding all that. I think the difference is that he is so very aware already of the ways in which being "different" is "better," and since he would not in a million years want to trade away his gifts, he is accepting of his burdens. Now that other children are coming to appreciate his gifts, they seem to have an easier time making the same trade, to not need to fix on his burdens. For my son, understanding that there was a reason he was different, and that it had a name, helped a lot. Once he wasn't confused about the why, he focused more the reality.

Not to say he is never upset. Life is difficult on everyone. But he deals with it.

We also have him in counseling to help him talk through all the rough spots. That seems to help him, as well, and allow him to keep his confidence up.

I think it helps not to hide anything from him. He isn't sheltered, but we will avoid things that are likely to go poorly, unless we've already made a commitment to them. We talk and talk a lot. The way other people are is their problem; it doesn't have to affect him unless he chooses to allow it to. EVERYONE is different, in their own way, some more than others, and it would be a very dull world indeed if that wasn't true.

I also think it helps that I've reached a lot of comfort with my own self, and I can convey that to him. While certain social rules I believe need to be adhered to, he has often see me totally buck convention and smile about it, honestly not caring one whiff what anyone else thinks. That example is important, as well. I know what I'm good at, I know what value I bring to this world, and no one, NO ONE can take that away from me. He sees me live it, and so he believes in it. It's interesting because I think he can also see that his father isn't so confident, and we've even talked about it, the why's and what nots, and so on. My son really seems to rely on me to inspire him to keep up his inner strength - I say inspire because ultimately he does all the work for himself, no one can do that for you, you just need someone to remind you.

You are building a strong bridge with your daughter and that is the greatest reason you can hope that things will be different for her. Not everything will be different, but how she deals with it, absorbs it, and uses it to define herself will be. With a bridge you can help her turn all of that in a positive way.

_________________
Mom to an amazing AS son, who recently graduated from the university (plus an also amazing non-AS daughter). Most likely part of the "Broader Autism Phenotype" (some traits).
MsBehaviour
Deinonychus



Joined: 26 Oct 2007
Age: 46
Gender: Female
Posts: 362
Location: Wellington, New Zealand
DW_a_mom wrote:
For my son, understanding that there was a reason he was different, and that it had a name, helped a lot. Once he wasn't confused about the why, he focused more the reality.
That's exactly how I feel but it took me 33 years to get the Why for everything after learning the How, Where and What by trial and hard experience. But luckily I found the internet at 20 and it has brought me a career and ow a business, many friends (both on and offline), a husband (8 years and still blissfully happy), a shared purpose (make the world a better place) and above all an identity. I'm a geek and proud of it

9CatMom
Veteran



Joined: 1 Jan 2007
Gender: Female
Posts: 5,893

Mikomi,

I was told that I was very outgoing as a child, but I gradually became more introverted. In a way, I think it was probably better that way, because I was also very focused on my schoolwork. I believe I was fortunate in that my mother instilled in me an early love of reading. Despite my social awkwardness, I did well in school.