Obama tells the woke to get over it
Page 1 of 1 [ 9 posts ]
ASPartOfMe
Veteran


Joined: 25 Aug 2013
Age: 63
Gender: Male
Posts: 22,683
Location: Long Island, New York
President Obama advocates for canceling cancel culture: "People who do really good stuff have flaws"

Quote:
Former President Barack Obama criticized "call out culture" as bad activism as he addressed the Obama Foundation summit Tuesday in Chicago.

Acknowleding that the world is a "messy" place, Obama said he senses many young people who use social media believe "the way of making change is to be as judgemental as possible about other people.

If I tweet or hashtag about how you didn't do something right or used the wrong verb, then I can sit back and feel pretty good about myself," the former president said. "Because 'Man, did you see how woke I was? I called you out.'"

He added, "This idea of purity, and you're never compromised, and you're politically woke and all that stuff — you should get over that quickly. The world is messy. There are ambiguities. People who do really good stuff have flaws."

This is not the first time Obama has criticized what he has laid out as the excesses of youthful leftists. In 2015, the former president shared a similar observation when discussing campus activism with ABC News anchor George Stephanopoulos.

"Being a good citizen, being an activist, involves hearing the other side and making sure that you are engaging in a dialogue because that's also how change happens," Obama told Stephanopoulos. "The civil rights movement happened because there was civil disobedience, because people were willing to go to jail, because there were events like Bloody Sunday, but it was also because the leadership of the movement consistently stayed open to the possibility of reconciliation and sought to understand the views, even views that were appalling to them, of the other side."

Obama also told Stephanopoulos that he encouraged his college-age daughters to listen to various points of view.

"I tell them, 'I want you also to be able to listen,'" Obama said at the time. "I don't want you to think that a display of your strength is simply shutting other people up and that part of your ability to bring about change is going to be by engagement and understanding the viewpoints and the arguments of the other side."

He is right on all counts': Obama finds rare bipartisan support by bashing 'woke' shaming
Quote:

"He is right on all counts," 2020 Democratic presidential candidate Andrew Yang tweeted, while his opponent Rep. Tulsi Gabbard (D-Hawaii) wrote, "We all need a little more aloha spirit — being respectful & caring for one another."
"Good for Obama," wrote conservative pundit Ann Coulter, adding in parentheses that her comment was "Not sarcastic!"

Boycotts have long been considered an efficient method of motivating change, but the intense censoring of people or groups on social media is a newer tactic that has gained popularity on the left over the past several years, according to CNN's Chris Cillizza, who described it as "one of the defining hallmarks of our culture in the post-Obama presidency."
"Say something wrong, tweet something people disagree with, express an opinion that is surprising or contradicts the established view people have of you, and the demands for you to be fired, de-friended or otherwise driven from the realms of men quickly follow," Cillizza wrote.
It is not especially surprising then that Obama, known for promoting compromise, would take issue with an approach that hinges on the premise that everything is black and white — and Tuesday wasn't the first time that he has publicly raised concerns. In his first interview after leaving office, Obama criticized unnamed leaders for using social media to sow division, The Post's William Booth reported.

Many applauded Obama for, as one person put it, "speaking wisdom."
"I love this," tweeted CBS late-night host James Corden.
Corden's praise was echoed by other celebrities, such as comedians Billy Eichner and Sarah Silverman, and actor John Cleese.
"An actual adult with experience and perspective has entered the building," Eichner wrote on Twitter. "You've been warned!"

Obama's commentary sparked tweets from Cleese of "Monty Python" fame, who voiced his own critique of "woke persons," ripping them for thinking in "binary terms."
"This is a rotten description of reality, where MOST things are arranged on a spectrum," Cleese tweeted.

Even conservative commentator Tomi Lahren had positive comments about Obama, remarking Wednesday on "Fox & Friends" that the former president is "looking like the voice of reason."

"What's really nice to hear is Barack Obama standing up for our rights and our values of the First Amendment," Lahren said. "Just remember that we used to think Barack Obama was bad."
But Obama's words did not sit well with everyone.
"Oligarch Irritated by Agonized Youth," one Twitter user captioned a video of Obama speaking at Tuesday's event.
Another accused Obama of "turning into a live action Bret Stephens column," referencing the conservative New York Times columnist

But Obama's supporters suggested that the president had not been "criticizing 'cancel culture' alone."
"He's criticizing attempts to force normal people into black-and-white good/evil boxes, because most humans are more complicated than that and shouldn't be reduced to their worst tweet," journalist Yair Rosenberg wrote

Obama's Very Boomer View of 'Cancel Culture'
Quote:

When Barack Obama talks, everyone listens.

That's why I paid close attention to his remarks about young people and our activism on social media at a Tuesday Obama Foundation event, and why I gasped at what I heard:

But the former president's disdain for the kind of criticism that has become popular to dismiss as "cancel culture" (which is a term that, as Osita Nwanevu wrote for the New Republic, "seems to describe the phenomenon of being criticized by multiple people — often but not exclusively on the internet. Neither the number of critics, the severity of the criticism, nor the extent of the actual fallout from it seem particularly important.") is misguided. His eagerness to dismiss one part of what happens when young people stand up for what they believe in as "casting stones" is a reminder of a largely generational divide about whether it's impolite to speak out in favor of the most vulnerable among us and the world we'd like to live in. While there's some debate about which generation Mr. Obama belongs to, he's solidly in the older camp

Boomers and Gen-Xers, along with a handful of younger people with more regressive views, have been agitated by the way many young Americans — and especially young people of color — use social media, the only platform many of us have, to talk about the causes we care about.

But they are going to have to get over it.

The issues that my fellow millennials, along with even younger people in Gen Z, tend to be "judgmental" about are the same ones many of our parents and grandparents have been debating for decades. Being outspoken about climate change, women's rights, racial justice, LGBTQ inclusivity and gun control — and critical of those who stand in the way of progress on these issues — is work that's been left to us.

As a millennial who has participated in using digital platforms to critique powerful people for promoting bigotry or harming others, I can assure you it wasn't because they had "different opinions." It was because they were spreading the kinds of ideas that contribute to the marginalization of people like me and those I care about. It was because I didn't want them to have a no-questions-asked platform to do this.

It's not rude or intolerant to say Kevin Hart's homophobia isn't funny.
Yes, Mr. Obama, we know that some of these people very likely "love their kids." It doesn't make a difference.

What members of older generations now dismiss as "cancel culture" — or, as Mr. Obama put it, "being judgmental"— is actually one of many modern-day iterations of protests they took part in when they were younger. Students at the University of Pennsylvania using social media to push for the cancellation of a campus event including a former Trump administration Immigration and Customs Enforcement director is not totally unlike college students using bullhorns to criticize apartheid in South Africa in the 1980s. Hashtags such as #BlackLivesMatter, #MuteRKelly, #MeToo and others that were created by black women online aren't all that different from the picket signs and petitions our parents used to demand racial and gender justic

It's telling that it's the powerful and privileged people in society who are most agitated by this form of online activism, and most convinced that it represents unnecessary evil that is tearing away at our civil discourse. The group that Mr. Obama joins in his scolding of outspoken young people is dominated by white straight men, far-right conservative talking heads, and celebrities who feel entitled to audiences who appreciate their art and dutifully ignore their missteps. It's no surprise that Fox News fretted that his comments were "snubbed" and didn't receive sufficient coverage from broadcast television networks.

What people of Obama's generation don't understand — or don't want to understand — about the ways in which younger people use the internet to make our values known, is that we're not bullies going after people with "different opinions" for sport. Rather, we're trying to push back against the bullies — influential people who have real potential to cause harm, or have already caused it.

bbornly reject progress and refuse to show compassion. Millennials and Gen-Zers are doing what we can to take down the Goliath many of our parents have been rightfully casting stones at for decades. We have a tool that has helped democratize public debates about these issues, and we hope it will move us to a more just world.

It's called social media. And we're going to keep using it.

Where I think both Obama and the critic are wrong is in describing cancel culture as ineffective. The adults would not be so upset if was just some college hijinks. It has gotten people fired, it has prevented speech and debate.
To me the problem is not being judgmental it is defining people as evil or bigots based on the most narrow criteria. Judge a whole person and that includes taking into account the times they lived.
Now matter how much you might despise Obama if you like me feel cancel culture is a real threat to a basic value that you hold dear now is not the time to question his motives, snark or left handed compliments. We need all the help we can get. Obama saying what he said has gotten attention, it has gotten people and that includes liberals that were afraid to criticize cancel culture to speak up. What he did is a positive, period. You had his whole 8 year administration to go after him and you did. All you do by nitpicking now is 1. Do what exactly he and you have been criticizing. 2. Give evidence to those who say criticisms of cancel culture is another way of being racist.

_________________
Professionally Identified and joined WP August 26, 2013
DSM 5: Autism Spectrum Disorder, DSM IV: Aspergers Moderate Severity

My autism is not a superpower. It also isn't some kind of god-forsaken, endless fountain of suffering inflicted on my family. It's just part of who I am as a person. - Sara Luterman
Last edited by ASPartOfMe on 02 Nov 2019, 1:33 am, edited 3 times in total.
Darmok
Veteran


Joined: 18 Dec 2015
Gender: Male
Posts: 12,030
Location: New England
Fnord
Veteran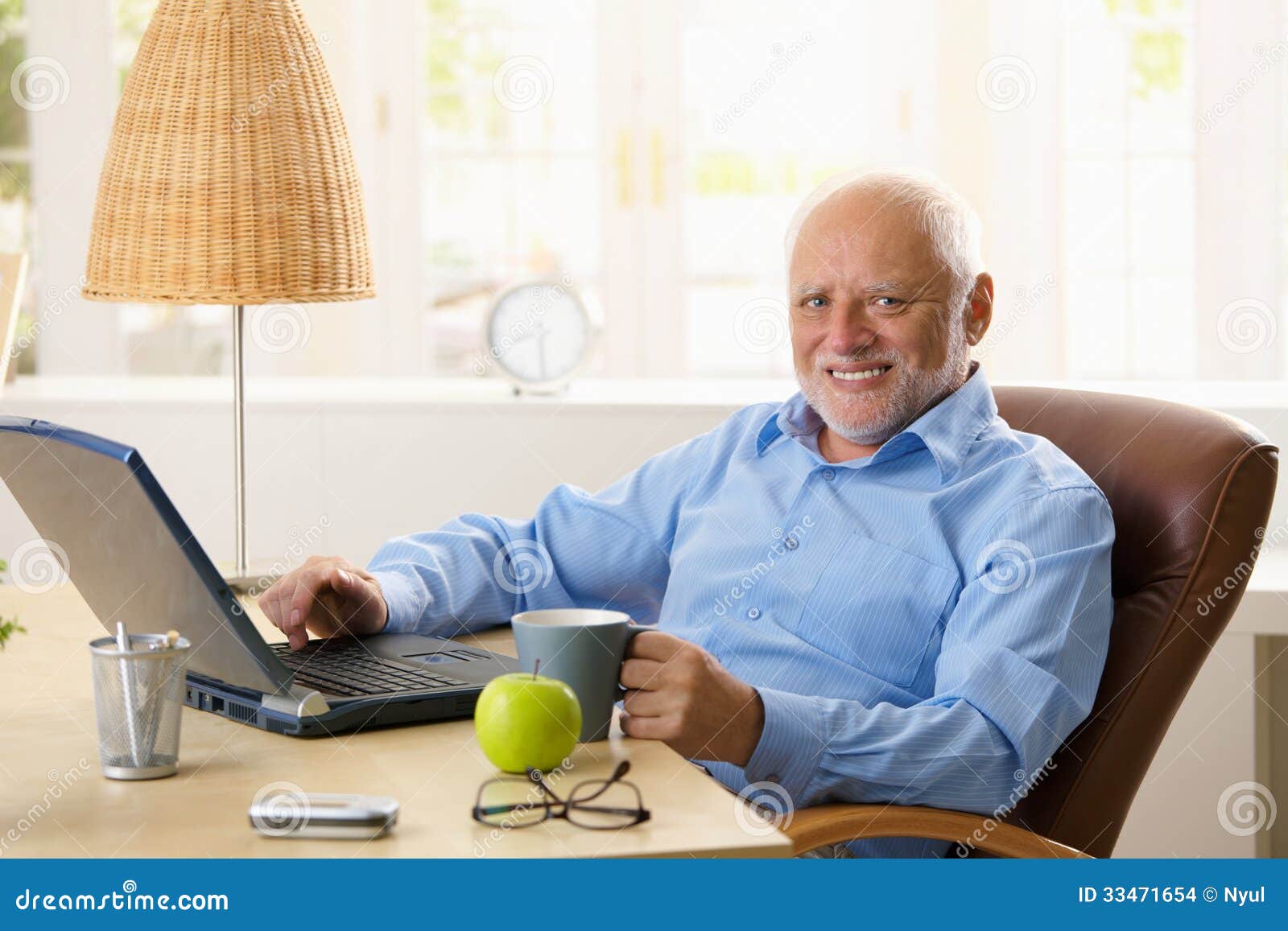 Joined: 6 May 2008
Gender: Male
Posts: 43,460
Location: Stendec
I've been verbally attacked for not being "woke", but only because the person who attacked me wanted me to support his version of identity politics. I told him that I could not care less how he identified himself, and that a person's sexuality was their own business (not mine).

You would have thought that I had insulted him, his mother, his husband, and everyone else who identified as he did.

This whole "woke" culture has gotten way out of hand.




_________________

Since there is no singular, absolute definition of human nature, nor any ultimate evaluation of
human nature beyond that which we project onto others, individuals should only be judged or defined
by their actions and choices, and not by what we imagine their intentions and motivations to be.
TW1ZTY
Veteran


Joined: 26 Sep 2018
Gender: Male
Posts: 6,115
Location: The US of freakin A <_<
Pepe
Veteran


Joined: 11 Jun 2013
Gender: Male
Posts: 9,102
Location: Australia
Quote:
Obama said he senses many young people who use social media believe "the way of making change is to be as judgemental as possible about other people.

Quote:
An actual adult with experience and perspective has entered the building," Eichner wrote on Twitter. "You've been warned!
I think we have identified where the problem lies.

Quote:
Obama's commentary sparked tweets from Cleese of "Monty Python" fame, who voiced his own critique of "woke persons," ripping them for thinking in "binary terms."
"This is a rotten description of reality, where MOST things are arranged on a spectrum," Cleese tweeted.

In other words:
Life is simple,
For simple people.

TW1ZTY wrote:
Obama has a point, nobody is perfect...
<cough>
*Almost* nobody.

_________________
Laughter is the best medicine.
Age-appropriate behaviour is an arbitrary NT social construct.

Truth may be inconvenient but it is never politically incorrect...The Oracle of Truth has spoken...

domineekee
Veteran


Joined: 14 Jan 2018
Gender: Male
Posts: 4,920
Location: UK
TW1ZTY
Veteran


Joined: 26 Sep 2018
Gender: Male
Posts: 6,115
Location: The US of freakin A <_<
ASPartOfMe
Veteran


Joined: 25 Aug 2013
Age: 63
Gender: Male
Posts: 22,683
Location: Long Island, New York
'Cancel Culture' Is Canceled But it won't go quietly. By Christine Rosen for Commentary Magazine

Quote:
At the third annual Obama Foundation Summit in Chicago this week, former President Barack Obama made a forceful statement about "cancel culture

It's been a fairly consistent message from Obama over the years, although it's interesting that in this most recent expression of it, he stopped himself before saying "wrong pronoun" and instead said "wrong verb"—a nod to the fact that the progressive left has made pronoun choice a call-out culture hobby horse.

But the fact that Obama's remarks were notable is also evidence of how much further to the left the Democratic Party has moved on issues of identity politics and woke-ness. With the exception of Democratic presidential hopeful Andrew Yang, who has also spoken critically of cancel culture, Obama's is a rare intervention from the left these days.

And while many on the right and the left praised him for taking on "toxic" cancel culture, that praise shouldn't obscure a larger challenge: the left remains in a state of deep confusion about the meaning and monitoring of speech and on the appropriate consequences when someone says something with which the left disagrees.

Consider a recent piece in the Washington Post by Richard Stengel, a former journalist who worked in Obama's State Department and who is now arguing for bans on hate speech. "Yes, the First Amendment protects the 'thought that we hate,' but it should not protect hateful speech that can cause violence by one group against another," he wrote. "In an age when everyone has a megaphone, that seems like a design flaw." He summed up his argument in decidedly Orwellian terms: "All speech is not equal. And where truth cannot drive out lies, we must add new guardrails."

But as the "guardrails" already in place on college campuses show, speech codes and bans on hate speech remain a contentious issue for a reason. As the Cato Institute's Walter Olson argued, "When Establishment figures declare that they've changed their mind on free speech and now think there should be less of it, know that they expect the speech that gets throttled to be yours, not theirs."

The trends are not heartening for defenders of the First Amendment. A 2015 Pew Research study found that younger generations of Americans are far more willing to censor speech if it targets minority groups than previous generations. For every celebrity like Obama (or Dave Chappelle), there are hordes of leftist Twitter users and campus activists poised to demolish anyone who deploys the wrong pronoun or challenges any aspect of progressive orthodoxy.


_________________
Professionally Identified and joined WP August 26, 2013
DSM 5: Autism Spectrum Disorder, DSM IV: Aspergers Moderate Severity

My autism is not a superpower. It also isn't some kind of god-forsaken, endless fountain of suffering inflicted on my family. It's just part of who I am as a person. - Sara Luterman
rdococ
Hummingbird


Joined: 29 Oct 2019
Age: 17
Gender: Male
Posts: 19