President-Elect Trump's Possible Cabinet Member Selections
Page 1 of 1 [ 7 posts ]
Campin_Cat
Veteran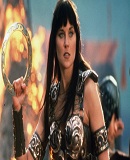 Joined: 6 May 2014
Age: 59
Gender: Female
Posts: 25,951
Location: Baltimore, Maryland, U.S.A.
I found this list, and thought I'd put it up, in-case anybody might like to toss-around some ideas.

We've all heard that he's already selected Reince Priebus, for Chief of Staff; and, Steve Bannon, as White House Senior Adviser----and Ben Carson says he doesn't wanna be Secretary of Health and Human Services----but, any OTHER ideas?

Attorney General

Former New York Mayor Rudy Giuliani, 72, is a longtime American political figure often credited with dramatic decreases in crime while he was mayor. He had several high-profile RICO prosecutions as a U.S. attorney. He also has been criticized for allowing broad spying on mosques and, as a lawyer, he's represented controversial clients like big pharm companies accused of misleading business practices.

New Jersey Gov. Chris Christie, 54, is also a former U.S. attorney. He would likely take a tough stance on marijuana legalization. His immigration position is a little more fluid: He's said immigrants who are here illegally shouldn't be considered criminals unless they are deported and then return. He has Bridge-gate and Hurricane Sandy controversies hanging over him.

Florida Attorney General Pam Bondi, 50, rose from an assistant state prosecutor to Florida's top attorney quickly but not without controversy. Her ties to Trump go back many years, including a 2013 Trump donation to a supportive PAC about the time she'd decided not to pursue allegations of fraud against Trump University. Bondi would likely take a tough stance on marijuana legalization, and she opposes medical marijuana.

Sen. Jeff Sessions, R-Ala., 69, is a former federal prosecutor who also would bring extensive legislative experience to the job. He once voted against banning U.S. government and military torture practices and he's opposed hate crime legislation. Sessions has had to apologize several times in his political career for racist and other offensive remarks.
Secretary of State

Newt Gingrich, 73, an early and important supporter of Trump's campaign, served as speaker of the House from 1995 to 1999 and ran for president in 2012. Like Trump, he has often spoken of creating a new Republican Party, and he would bring congressional experience. He has been a strong supporter of Trump's proposals for combating terrorism, and he drew criticism for calling for a "test" for Muslims entering the U.S.

Sen. Bob Corker, R-Tenn., 64, is the chairman of the Senate Foreign Relations Committee. He advised Trump on foreign policy during the campaign and has visited more than 70 countries.

Former U.S. Ambassador to the United Nations John Bolton, 67, served in George W. Bush's administration and is a senior fellow at the American Enterprise Institute. He previously served as Undersecretary of State for Arms Control and International Security Affairs.

Secretary of Defense

Gen. Mike Flynn, 58, is a former head of the Defense Intelligence Agency who officially retired in 2014. Regarded as one of the best intelligence officers of his generation, he also has been criticized for joining the calls to jail Hillary Clinton and for retweeting an anti-Semitic remark, which he said was accidental. He would need a waiver from Congress to serve, since due to his military service he is ineligible for five more years.

Stephen Hadley, 69, was National Security Adviser to President George W. Bush and is on the board at the U.S. Institute of Peace.

Rep. Duncan Hunter Jr., R-Calif., 39, is a Marine veteran who saw combat in Iraq. Earlier this year he was questioned by the Federal Election Commission when he charged $1,000 in personal expenses, reported as video games, to a campaign credit card. He repaid the campaign.

Sen. Jeff Sessions. See above.

Secretary of the Treasury

Carl Icahn, 80, is an iconic corporate raider from the 1980s and 1990s who made headlines with corporate takeover bids of companies including TWA, U.S. Steel and Yahoo. With a net worth reported to be between $13 billion and $20 billion, he would be the only member of the Trump team richer than Trump himself.

Steve Mnuchin, 53, was the campaign finance chairman. He is a former Goldman Sachs partner and current CEO of Dune Capital Management. Trump has indicated that he would prefer candidates with business backgrounds, and Mnuchin fits the bill despite the seeming contradiction with the president-elect's populist message during the campaign.

Rep. Jeb Hensarling, R-Texas, 59, is the chairman of the House Financial Services Committee. Hensarling is best known for leading Republicans who were against the bank bailout of 2008.

Secretary of Agriculture

Texas Agriculture Commissioner Sid Miller, 61, got in hot water earlier this year when a campaign staff member tweeted an offensive message that referred to Hillary Clinton as a "c---." As State Agriculture Commissioner, Miller earned national attention for reversing a healthy-nutrition initiative in public schools and for having to repay taxpayer funds he used to fly to Oklahoma for a personal medical procedure.

Kansas Gov. Sam Brownback, 60, is a former congressman and senator who served seven years as State Secretary of Agriculture. He briefly ran for president in 2008 but exited the race before the primary and supported Arizona Sen. John McCain. Brownback famously rejected federal grant funds to participate in a state health insurance exchange and is well-known for his positions of free trade, anti-abortion and anti-Affirmative Action.

Former Texas Gov. Rick Perry, 66, helped work his family's cotton farm and once was a contestant on "Dancing with the Stars." Perry was Texas' longest-serving governor and his career includes being cleared of wrongdoing after an indictment on abuse-of-power charges. He ran for the Republican presidential nomination in 2012 and 2016.

Former Deputy Agriculture Secretary-turned-lobbyist Chuck Conner is the president of the National Council of Farmer Cooperatives. Conner, 58, has supported immigration changes such as expanding guest-worker programs on the basis that Americans are not willing to take farm labor jobs. He opposed efforts to mandate national e-verify employment practices.

Secretary of the Interior

Forrest Lucas, 74, is the co-founder of California-based Lucas Oil products. He also runs a group that promotes hunting, farming and ranching called Protect the Harvest.

Sarah Palin, 52, is a former Alaska governor and 2008 vice presidential candidate whose famous rallying cry, "Drill, baby, drill," highlighted her platform of increasing domestic oil and gas production. She would likely make energy independence a main priority.

Oklahoma Gov. Mary Fallin, 61, is a second-term governor who campaigned for Trump and said his presidency would be good for her state's oil economy.

Former Arizona Gov. Jan Brewer, 72, was another vocal supporter of Trump during the campaign. She has been especially supportive of his immigration policies, and she signed one of the toughest anti-immigration laws in the country when she was governor. Brewer was criticized in the weeks before the election for saying that Hispanics don't vote.

Secretary of Commerce

Dan DiMicco, 66, is the former CEO of Nuccor Corp., who served as Trump's trade adviser during the campaign. He is a critic of free-trade policies.

Lewis Eisenberg, 74, is the finance chairman of the Republican National Committee. The veteran investor and businessman has worked in private equity and served as the chairman of the Port Authority of New York and New Jersey.

Ray Washburne, 55, is a former RNC finance chairman and longtime investor. He helped lead the Trump campaign's fundraising efforts after doing the same for New Jersey Gov. Chris Christie's failed presidential bid.

Former Arkansas Gov. Mike Huckabee, 61, is also being considered but lacks the business or trade deal experience that Trump's transition team is likely looking for.

Secretary of Education

Ben Carson, 65, is the retired director of pediatric neurosurgery at Johns Hopkins Hospital in Maryland. He ran for the GOP nomination, was popular among evangelical conservative voters and has been a steady Trump backer since he endorsed Trump in May. He also made headlines for some of his theories, including one that the Egyptian pyramids were granaries, and not burial tombs.

Williamson Evers, 68, served as an assistant secretary of education under President George W. Bush from 2007 to 2009. He is now a research fellow at Stanford University's Hoover Institution, where he works on education policy.
Secretary of Homeland Security

Sen. Jeff Sessions. See above.

Former Sen. Jim Talent, R-Mo., 60. Though he wasn't in Congress for the 2002 vote on going to war in Iraq, he said in 2006 that he would still have invaded the country even with the information that there were no weapons of mass destruction there. He is now a senior fellow at the American Policy Institute think tank in Washington, and serves on the U.S.-China Economic and Security Review Commission.

Gov. Chris Christie. See above.

Sheriff David Clarke of Milwaukee County, Wisconsin, 60. He has no national experience, but he's a frequent guest on conservative talk shows and recently made headlines for warning Trump supporters to be ready to take up "pitchforks and torches" when the "rigged election" went against them. A week later, he said of pro-Clinton protesters after the vote, "There is no legitimate reason to protest the will of the people." He runs for office as a Democrat.

Secretary of Veterans Affairs

Retiring Rep. Jeff Miller, R-Fla., 57, has served as chairman of the House Committee on Veterans' Affairs since 2011. During the 2014 VA scandal he said the department needed a leader who "who will take bold steps to replace the department's culture of complacency with a climate of accountability."

Secretary of Energy

Harold Hamm, 70, is an oil and gas magnate who wants to roll back regulations and environmental protections to allow drilling on federal lands, a proposal that would benefit big companies like his own Continental Resources. Hamm in 2015 tried to silence scientists studying connections between oil drilling activity and earthquakes in Oklahoma.

Robert Grady, 59, a former George H.W. Bush and Chris Christie adviser and talented speechwriter. Grady is also a venture capitalist and investment firm partner. He faced a 2014 ethics complaint for alleged political dealings while overseeing the state of New Jersey's investment council and pension fund.
Secretary of Health and Human Services

Ben Carson. See above.

Florida Gov. Rick Scott, 63, founded the Columbia Hospital Corp. Under him, as he says on his gubernatorial website, it became "one of the most admired companies in America. . . . It had grown to become the world's largest health care company." It was also the subject of one of the most comprehensive health care fraud investigations ever undertaken by the Justice Department.

Newt Gingrich. See above.

Bobby Jindal, 45, is a former governor of Louisiana. His 2016 presidential campaign faded out without ever having really ignited. Less than enthusiastic at first about a Trump presidency – he once called the businessman an "egomaniacal madman" – he later stood behind the candidacy as a way to stop Clinton.

http://www.sacbee.com/news/politics-government/election/article114264833.html

Then, there's Omarosa Manigault (tall black woman who was a former "The Apprentice" contestant, is a preacher in the Army Reserves, and was recently appointed "Director of African-American Outreach", for the Trump Corporation); another black woman (whose name I can't remember----but, she has a really bad wig; she also, already, works for Mr. Trump, in some capacity); Kellyanne Conway (Mr. Trump's campaign manager); Jared Kushner (PE Trump's son-in-law [married to Ivanka] whose father was prosecuted by Chris Christie for "tax and conspiracy" [according to "NBC Nightly News", last night]); then, of course, there's been alot of speculation that PE Trump will appoint his daughter, Ivanka, to a post (he says "she's very popular")----but, with 65 properties, 500 businesses in 27 countries (The Trump Corporation, according to "NBC Nightly News", last night)----and, the fact that he has already said that his 3 oldest kids will be running the Trump Empire, in his absence.....

Thoughts?





_________________
White female; age 58; diagnosed Aspie.
I use caps for emphasis----I'm NOT angry or shouting. I use caps like others use italics, underline, or bold.
"What we know is a drop; what we don't know, is an ocean." (Sir Isaac Newton)
AnonymousAnonymous
Veteran


Joined: 23 Nov 2006
Age: 30
Gender: Male
Posts: 57,024
Location: Portland, Oregon
MDD123
Veteran


Joined: 6 May 2009
Age: 37
Gender: Male
Posts: 2,007

Jacoby
Veteran


Joined: 10 Dec 2007
Age: 29
Gender: Male
Posts: 14,284
Location: Permanently banned by power tripping mods lol this forum is trash
Trump has the media eating out of his hands, they need him like a drug addict needs a fix so he can float whatever out there and control the narrative like he is doing with this Romney talk. Trump can make a game show out of it basically like he did with VP.

Very happy with Lt General Michael Flynn as National Security Advisor, heard he's considering Jim Webb of Secretary of Defense who would also be a fantastic pick.
Last edited by Jacoby on 17 Nov 2016, 9:55 pm, edited 1 time in total.
Darmok
Veteran


Joined: 18 Dec 2015
Gender: Male
Posts: 12,030
Location: New England
Awesomelyglorious
Veteran



Joined: 17 Dec 2005
Gender: Male
Posts: 13,157
Location: Omnipresent
And I'm hearing talk that getting people onto the team isn't roses:
https://www.washingtonpost.com/opinions ... 6a84bc08ac

Once again, it's fairly well known(at least to people who watch policy experts) that most policy experts were unimpressed or even less favorable to Donald Trump's campaign. This dynamic does not seem to be changing. Eliot Cohen, just to be clear, worked in GW Bush's administration.
Feyokien
Forum Moderator


Joined: 16 Dec 2014
Age: 26
Gender: Male
Posts: 6,977
Location: The Northern Waste