Gone but Never Forgotten - 2018 Celebrity Deaths
Page 1 of 1 [ 6 posts ]
Campin_Cat
Veteran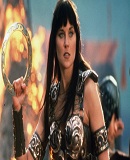 Joined: 6 May 2014
Age: 59
Gender: Female
Posts: 25,953
Location: Baltimore, Maryland, U.S.A.
I saw an "In Memoriam" on some show, the other day, and was surprised by some of the people, shown----so, I decided to look-up who all died, and thought others might be interested.

I guess, with some, maybe I just forgot----but, others I don't remember hearing about their passing, at all.

Aside from the Bushes, Burt Reynolds, and Charlotte Rae, and some others, I was most saddened by Emma Chambers' passing. I SOOOOO loved her character on "The Vicar of Dibley", and was so surprised that she had died----plus, everywhere I looked, it just said "natural causes"; "natural causes", at FIFTY-THREE? Well, I guess----but, most definitely, "prematurely", IMO.

I thought it was really interesting that 2 celebrities died on the same day (January 10th), from the same thing (pneumonia).

Also, 3 celebrities died on 3 days, in-a-row (August 24, 25, and 26th).

What about you? Who will you miss, most? Whose death surprised/saddened you the most?

Jon Paul Steuer ("Star Trek: The Next Generation", "Grace Under Fire") - 33; died January 1st (suicide).

Jerry Van Dyke ("Coach" - younger brother of Dick Van Dyke) - 86; died January 5th (heart failure). https://media.arkansasonline.com/img/ph ... 9a8f88077d

Eddie Clarke ("Fast" - former Motörhead guitarist) - 67; died January 10th (pneumonia).

Doreen Tracey (an original Mouseketeer) - 74; died January 10th (pneumonia). https://cdn1.thr.com/sites/default/file ... racey_.jpg

Dolores O'Riordan (lead singer "The Cranberries") - 46; died January 15th.

Dorothy Malone ("Peyton Place") - 93; died January 19th (natural causes). https://c8.alamy.com/comp/FWTXA0/doroth ... FWTXA0.jpg

Jim Rodford (former bassist for "The Kinks") - 76; died January 20th (accidental fall).

Mark Salling ("Glee") - 35; died January 30th (suicide); had plead guilty, just weeks before, to possession of child pornography.

John Mahoney (Frazier's dad) - 77; died February 4th. https://consequenceofsound.files.wordpr ... .png?w=807

Mickey Jones (drummer/actor) - 76; died February 7th.

Reg E. Cathey ("House of Cards", "The Wire") - 59; died February 9th. https://i.ytimg.com/vi/nW_9bBG9q5I/maxresdefault.jpg

Vic Damone (crooner) - 89; died February 11th (respiratory illness).

Marty Allen (comedian) - 95; died February 12th (pneumonia).

Emma Chambers ("Notting Hill", "The Vicar of Dibley") - 53; died February 21st. https://media.wmagazine.com/photos/5a92 ... 972247.jpg

David Ogden Stiers ("Charles Emerson Winchester, III", "M.A.S.H.") - 75; died March 3rd (bladder cancer).

Ken Dodd (British comedian) - 90; died March 12th (chest infection); married his long-time partner, Anne Jones, just 3 days before his passing.

Stephen Hawking - 76; died March 14th. https://s.yimg.com/ny/api/res/1.2/hW5g4 ... 7789099690

DuShon Monique Brown ("Chicago Fire", "Prison Break") - 49; died March 23 (probable heart attack).

Steven Bochco (writer/producer "L.A. Law", "Doogie Howser", "Hill Street Blues, et al.) - 74; died April 1st (cancer).

Winnie Mandela (Nelson Mandela's former wife) - 81; died April 2nd (flu).

Yvonne Staples (pop and soul singer, "The Staple Sisters") - 80; died April 10th (colon cancer; diagnosed just 2 weeks before her death). https://chicagocrusader.com/wp-content/ ... taples.jpg (second from right)

Harry Anderson ("Night Court") - 65; died April 16th.

Barbara Bush - 92; died April 17th. https://www.gannett-cdn.com/-mm-/7d9efc ... 2&fit=crop

Verne Troyer ("Mini Me" ["Austin Powers"], "Griphook" ["Harry Potter and the Sorcerer's Stone"]) - 49; died April 21st (suicide).

Margot Kidder ("Lois Lane" in original "Superman") - 69; died May 13th.

Kate Spade (fashion designer) - 55; died June 5th (suicide).

Alan O'Neill ("Sons of Anarchy") - 47; died June 6th.

Anthony Bourdain (celebrity chef) - 61; died June 8th (suicide).

Joe Jackson (father of The Jackson 5, Michael, Janet) - 89; died June 27th (pancreatic cancer).

Tab Hunter ("Damn Yankees!") - 86; died July 8th (heart attack, caused by blood clot).

Charlotte Rae ("The Facts of Life") - 92; died August 5th (cancer). https://cdn1.thr.com/sites/default/file ... te_rae.jpg

Aretha Franklin - 76; died August 16th (pancreatic cancer).

Craig Zadan (producer - "Chicago" & "Smash", and live musicals: "Jesus Christ Superstar", "The Sound of Music", "Peter Pan", "Hairspray") - 69; died August 20th (complications following shoulder replacement surgery).

Robin Leach ("Lifestyles of the Rich and Famous") - 76; died August 24th.

John McCain - 81; died August 25th (brain cancer).

Neil Simon (playwright - "The Odd Couple" and "Barefoot in the Park", et al.) - 91; died August 26th.

Vanessa Marquez ("ER") - 49; died on August 30th (shot to death by L.A. police [she pointed a BB gun at them]). https://imagesvc.timeincapp.com/v3/mm/i ... =face&q=70

Bill Daily ("I Dream of Jeannie", "The Bob Newhart Show") - 91; died September 4th. http://images2.fanpop.com/images/photos ... 24-296.jpg

Burt Reynolds - 82; died September 6th. http://www.solarnavigator.net/films_mov ... movies.jpg

Gary Kurtz ("Star Wars" producer) - 78; died September 23rd (cancer).

Marty Balin (high, soulful voice in "Jefferson Airplane" and "Jefferson Starship") - 76; died September 27th.

Sondra Locke ("The Heart is a Lonely Hunter") - 74; died November 3rd.

Stan Lee - 95; died November 12th.

Roy Clark (country singer "Hee-Haw") - 85; died November 15th.

Ethel Ayler (Clair Huxtable's mother on "The Cosby Show") - 88; died November 18th. https://img-s-msn-com.akamaized.net/ten ... =532&y=307

George H.W. Bush - 94; died November 30th.

Ken Berry ("Mayberry R.F.D.", "Mama's Family") - 85; died December 1st.

Nancy Wilson (jazz singer) - 81; died December 13th (kidney cancer). https://www.weaa.org/sites/weaa/files/s ... 02/nw2.jpg

Penny Marshall ("Laverne & Shirley") - 75; died December 17th (complications from diabetes).

Frank Adonis ("Goodfellas") - 83; died December 26th (kidney problems).

Dame June Whitfield (Edina Monsoon's mother on "Absolutely Fabulous") - 93; died December 28th. https://images.bwwstatic.com/columnpic1 ... A004B0.jpg





_________________
White female; age 59; diagnosed Aspie.
I use caps for emphasis----I'm NOT angry or shouting. I use caps like others use italics, underline, or bold.
"What we know is a drop; what we don't know, is an ocean." (Sir Isaac Newton)
naturalplastic
Veteran



Joined: 26 Aug 2010
Age: 66
Gender: Male
Posts: 25,370
Location: temperate zone
LoveNotHate
Veteran


Joined: 12 Oct 2013
Gender: Female
Posts: 6,195
Location: USA
Kraichgauer
Veteran



Joined: 12 Apr 2010
Gender: Male
Posts: 42,202
Location: Spokane area, Washington state.
EzraS
Veteran


Joined: 24 Sep 2013
Gender: Male
Posts: 27,828
Location: Twin Peaks
Sylkat
Veteran


Joined: 2 Sep 2011
Gender: Female
Posts: 17,221