Another Threat for New York City Commuters
Page 1 of 1 [ 3 posts ]
jimmy m
Veteran


Joined: 30 Jun 2018
Age: 73
Gender: Male
Posts: 6,832
Location: Indiana
A subway train in New York City derailed after hitting debris that was thrown on the tracks, leaving three people with minor injuries, according to officials.

New York City Transit Authority Interim President Sarah Feinberg said in a statement the incident happened at 8:17 a.m. at the 14th Street and Eighth Avenue station in Manhattan.

A northbound A-train was pulling into the station when it hit debris on the tracks, "resulting in a wheel leaving the track."

"The matter is under investigation," Feinberg said in a statement. "The incident caused a loss of power to all four tracks."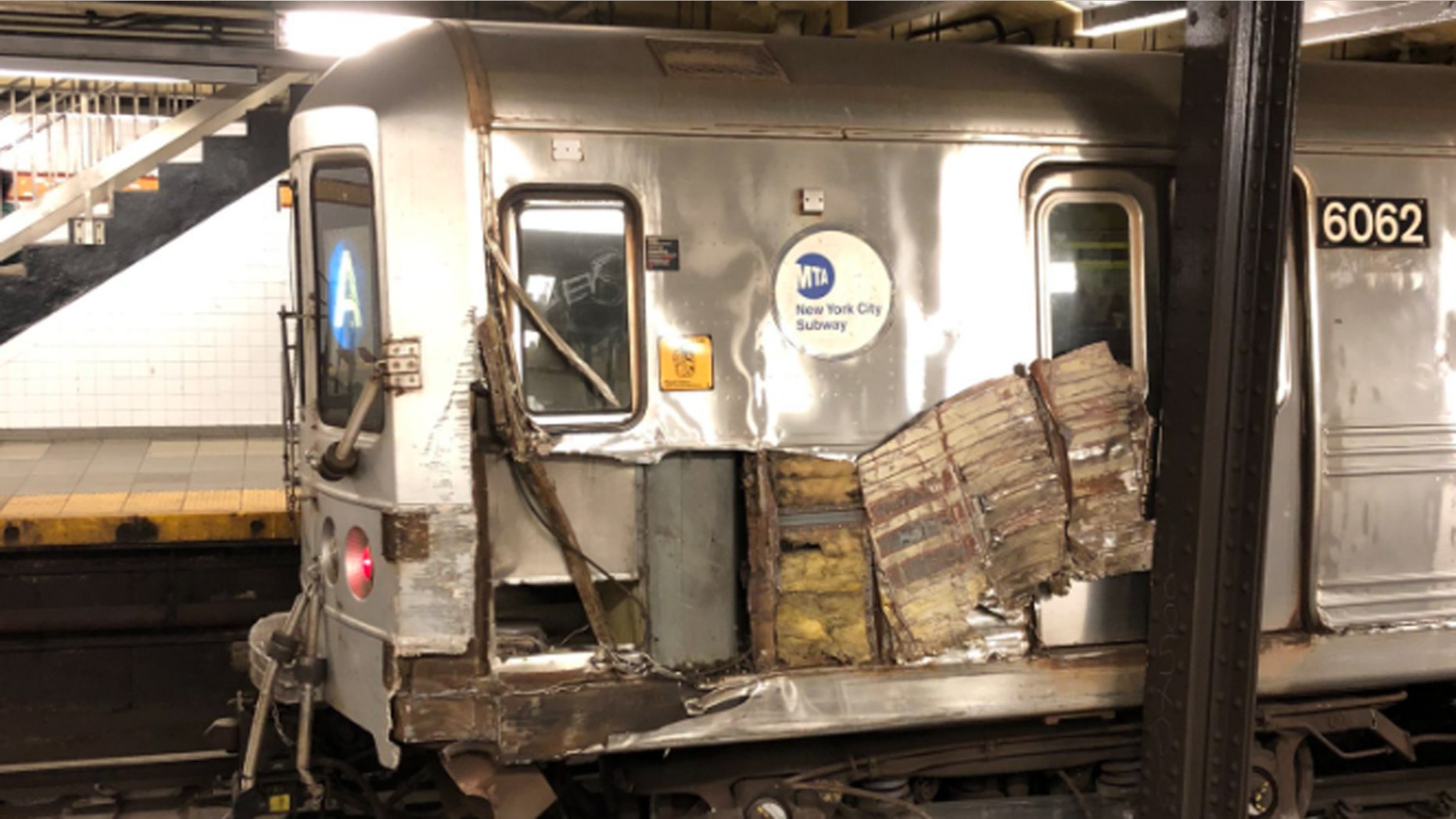 The New York Police Department (NYPD) said the train derailed after someone threw debris from a construction project onto the tracks. NYPD Transit Bureau Inspector Thomas Ponella said that police are interviewing a 30-year-old man who was taken into custody, with charges against him pending.

The New York Post reported that good Samaritans grabbed the man suspected of throwing the metal construction pieces onto the tracks and held him until police arrived.

The unidentified suspect is a 30-year-old homeless man being investigated as a potential emotionally disturbed person, police sources told The Post.

The New York Daily News reported the 30-year-old suspect was "laughing" after tossing the items onto the tracks, causing the derailment.

The MTA's chief safety officer, Pat Warren, told reporters during a brief news conference there were 135 people on the A train at the time of the incident.

The head of subways, Frank Jezycki, said there was "significant damage" to the train car and track components. The derailed car also struck several steel structural columns.

Source: NYC subway train derails after striking 'debris' on tracks, suspect identified by police
ASPartOfMe
Veteran


Joined: 25 Aug 2013
Age: 63
Gender: Male
Posts: 25,870
Location: Long Island, New York
This type of thing has been going on one way or another as long as I can remember. There has been a wave of vandalism, specifically window breaking on the 7 line the last few few months.

_________________
Professionally Identified and joined WP August 26, 2013
DSM 5: Autism Spectrum Disorder, DSM IV: Aspergers Moderate Severity.

"My autism is not a superpower. It also isn't some kind of god-forsaken, endless fountain of suffering inflicted on my family. It's just part of who I am as a person". - Sara Luterman
vermontsavant
Veteran


Joined: 7 Dec 2010
Gender: Male
Posts: 6,110
Location: Left WP forever
Subways in general have been a magnet for trouble,crime,the Bernie Goetz incident happened on a NY subway.The horrible London fire 30 years ago cause by grease build up and cigarette.A lot of homeless sleep in subways and may discard things that may land on tracks.

_________________
Forever gone
Sorry I ever joined