Page 1 of 1 [ 3 posts ]
Dan7695
Emu Egg


Joined: 4 Dec 2015
Posts: 4

Hi im Dan. I seem to be borderline Aspergers. My parents think that Im just a nerdy teen going through teen issues but i think its more. I am very intligent and very good at maths and computing. I am an avid programmer and gamer. I am socialy anxious and feel like most of my social behaviors are learnt. I would much prefer to program than to see my friends. My parents force me to do social things and therefore I have some friends but I feel different to them, almost like we are slighy different species- they don't understand my 'spark' I get from maths and finding patterns and most of my behaviors seem odd or strange to them(they also mock me, its banter but it helps me see what tjey find odd) I also dont understand a lot about them. I get on with almost everyone in my year but never really connect- they always see my slighy odd behaviors and awkward responses to unexpected things.

I dont take things too literally but I think that if I learn an idiom I can use it and recognise it and Im fine with most metaphoers. I have routines for certain things like getting dressed but others there is no order at all(my room is untidy as hell). Also, I have sensory difficties like I hate wearing jeans and I cant feel anything like gravy rollibg down my chin.

Thanks for reading- sorry about the bad SPAG - I'm on my phone.













what they find odd). I dont understand how they are so natural in many situatu

_________________
Neurodiverse(Aspie) score: 123
Neurotypical score: 66
You are very likely Neurodiverse(aspie)
Dan7695
Emu Egg


Joined: 4 Dec 2015
Posts: 4

Noca
Veteran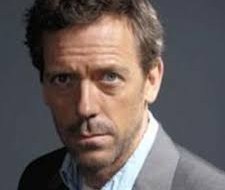 Joined: 9 May 2015
Gender: Male
Posts: 3,818
Location: Canada
I would go with your gut feeling and trust yourself, when you feel that its more than just being a nerdy teen going through teen issues. I would try and learn as much as you can about aspergers, then see if you can inform your parents about the topic. If you can convince them, you could see about getting formally assessed. Even if you don't know get any accommodations in school, it is still good to know why you are the way you are and help to get a better understanding of your life.

_________________
The top gets higher the more that I climb...

Your neurodiverse score: 150 of 200
Your neurotypical score: 51 of 200

officially diagnosed with Asperger's as of 09/11/15

Reassessed 04/11/16
DSM-V: ASD level 2 with Social Communication Severity: level 2, Restrictive Repetitve Behaviour: level 2

ADOS-2 classification: Autism