Page 1 of 1 [ 3 posts ]
TheAP
Veteran


Joined: 28 Dec 2014
Age: 22
Gender: Female
Posts: 20,314
Location: Canada
Let's get nostalgic and look back at when we first joined. Repost your first post here.


TheAP wrote:
What is your first name? Allison
Age: 16
Location: Canada
Hobbies and Interests: Reading, writing, music, mental illness/disability
Why are you here? to share my thoughts/feelings with others who also have Asperger's.
When were you diagnosed? when I was 7
Favourite subjects: it varies, right now I like English, French, and band
Year/Grade: 11
Favourite music: I like some of everything but mostly pop, folk, and some classic rock
Books: Way too many to list, a couple really good books that I read recently are Reached by Ally Condie (the third book in the Matched trilogy) and Room by Emma Donoghue. Right now I'm reading Looking for Alaska by John Green and it is also awesome.
TV shows/Movies: I don't watch TV much but I like some really old shows like The Andy Griffith Show and Get Smart. As for movies, I like The Fault in Our Stars and animated movies like Tangled and Frozen.
Instrument: Clarinet
Do you like sports? If so, which ones? I'm terrible at sports but I do enjoy playing basketball, volleyball and badminton sometimes. I also sometimes like watching soccer and hockey.
Family: Parents and 1 younger brother who has autism/developmental disabilities
Clothing: I dress very casually, I wish I had more of a sense of style.
How did you find this website? I heard about it a while ago in a book I think. Then on another forum there was a link to this website and I snooped around for a little while and then decided to join.
Job: none
Plans for the future: Go to university and maybe study English and psychology
Noca
Veteran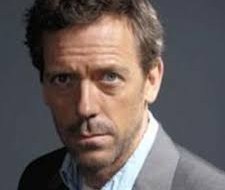 Joined: 9 May 2015
Gender: Male
Posts: 3,874
Location: Canada
Noca wrote:
Hi there, I just joined this forum and hope to meet others with aspergers who I can relate to and possibly learn more in the process.

_________________
The top gets higher the more that I climb...

Your neurodiverse score: 150 of 200
Your neurotypical score: 51 of 200

officially diagnosed with Asperger's as of 09/11/15

Reassessed 04/11/16
DSM-V: ASD level 2 with Social Communication Severity: level 2, Restrictive Repetitve Behaviour: level 2

ADOS-2 classification: Autism
Feyokien
Forum Moderator


Joined: 16 Dec 2014
Age: 26
Gender: Male
Posts: 7,268
Location: The Northern Waste
Oh that's unfortunate I stated my first name

It reads sort of strangely now as well, my style of writing has definitely changed.


Feyokien wrote:
Hey, my name's Conner. I guess I'll introduce myself a little bit. I'm a 20 year old aspie from Iowa. I'm kind of an odd case, didn't get diagnosed until I was 18. Made grade school that much worse I guess, no support at all really. Led to a lot of misunderstandings and resentment. I've moved on from that part of my life though and am generally optimistic on my future. Brave new world. I also have some severe anxiety that I'm beginning to make strides in tearing down and the occasional bout of crippling depression. Anyways I'm kinda an alternative/progressive rock/metal fanatic and a Tolkien geek. I'm also really into Attack on Titan.

I figure its time I actually get to know others like me so here I am.
Why did I describe myself as liking metal
Literally no idea why that's there.