Page 1 of 1 [ 8 posts ]
glider18
Supporting Member


Joined: 8 Nov 2008
Gender: Male
Posts: 8,031
Location: USA
My father passed away several months ago and my mother has been placed in a nursing home for dementia. The bank is foreclosing on my parents' house, so it has been necessary for me to empty the contents of the house which are now in my care. I am my mother's legal guardian. I had to hire a trusted person to do this task. The contents have been placed in three rented storage units and in my home for safe keeping. This hired person had become a trusted friend since she took care of my mother until my mother's condition deteriorated beyond what we could provide for her.

I was speaking to this hired person last week about the storage process. I mentioned a special picnic basket that my parents had gotten when they were married sixty years ago. The hired person said, "Sorry, it's gone." I asked what she meant. And she said she had given it away to a lady she knew as a wedding present. I am thinking WHAT???! !! How dare she give this personal property away that is not hers. She never even asked my permission to do this. I just had to share this rather than keep it bottled up. I know longer trust this lady now. I feel she is no longer my friend. I can't imagine the nerve it would take to give something away that didn't belong to you as a wedding gift to someone else. This picnic basket was extremely nice and was an heirloom to my parents.

_________________
"My journey has just begun."
Metamorph
Tufted Titmouse


Joined: 28 Jun 2016
Age: 50
Gender: Female
Posts: 29
Location: Canuck expat living Downunder
Dear Lord! I would also be tremendously pissed had this happened to me. I know it's sad to find out that a trusted individual turns out to be a bloody thief, especially during a time of duress, but it's better you find out now and get rid of this non-scrupulous individual before they cause you more grief. Godspeed to ya.

_________________
Your neurodiverse (Aspie) score: 171 of 200
Your neurotypical (non-autistic) score: 44 of 200
You are very likely neurodiverse (Aspie)
babybird
Veteran


Joined: 11 Nov 2011
Gender: Female
Posts: 36,894
Location: Top deck of the funny bus....blowing bubbles
dcj123
Veteran


Joined: 2 Sep 2009
Gender: Male
Posts: 10,796

People suck,

Having said that it seems you could prosecute her legally for theft but it probably isn't worth it. I'd would just fire her immediately, tell her how much of a scum bag she is (Within reason or without violence rather) and then just avoid her. This does particular suck for people on the spectrum though since we tend to not know who to trust or so the media would have you believe and I do seem to have this problem. You shouldn't trust anyone really, but sometimes life forces us to use other people when we are in vulnerable situations.
traven
Veteran


Joined: 30 Sep 2013
Gender: Female
Posts: 7,184

envirozentinel
Forum Moderator



Joined: 16 Sep 2012
Gender: Male
Posts: 15,855
Location: Keshron, Super-Zakhyria
Sorry this happened to you. You can't trust her with any of your or your parents' things.

Don't let her near them anymore.
BirdInFlight
Veteran


Joined: 8 Jun 2013
Age: 58
Gender: Female
Posts: 4,501
Location: If not here, then where?
That sucks. You have every right to confront her about it, and let her know in no uncertain terms that this was unacceptable, you're extremely disappointed, this was NOT her property to give away. I would also rather not have that person in my life anymore. There's not much else you can do now, it's gone. I wouldn't bother going to the trouble of getting her prosecuted. What's done is done, but in my opinion you should make it extremely clear to this thieving scumbag that you're shocked and saddened -- basically convey the same things to her directly that you've posted here. You have a right to feel betrayed and surprised that a trusted person would do this without asking.

The same thing happened to me on a larger scale. Members of my family stole all my stuff and then made sure I could never contact them again. This was my older sister, and her grownup kids. I had musical instruments, all my vinyl albums collected from a young age including rarities, my books, etc, they got everything and when I tried to ask about it that's when the sh"t hit the fan. My own blood did that to me, thieving jerks.

_________________
~ ~ ~

If you have a problem with something I post, something I believe, something I do or say, something in my sig, or something I am stupid enough to share that I'm struggling with and being caused pain by -- TELL ME TO MY FACE so that I can defend myself, instead of see you make a mockery of or a dig about it later.

On the other hand, friends will never need an explanation, and enemies bent on disliking me will never accept one.

ASD Level 1, PTSD. Plus anxiety with panic attacks, mild sub-clinical situational depression -- and a massive case of sheer freakin' BURNOUT.

~ ~ ~
Campin_Cat
Veteran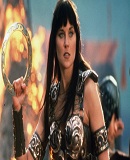 Joined: 6 May 2014
Age: 58
Gender: Female
Posts: 25,951
Location: Baltimore, Maryland, U.S.A.
OMG----the AUDACITY of some people!! I don't blame you ONE BIT----I would go BANANAS if someone did that, to me!! What gets me, is that she seemed so unapologetic, about it----I mean, I know she said "Sorry", but she did so, callously, IMO; she seemed to be saying "What's the big deal----it was old----I didn't wanna spend the money, buying a NEW present----it was there, I took it....."

I would get rid of her, INSTANTLY!!

I'm so sorry this happened to you!! Also, I'm terribly sorry about your parents.